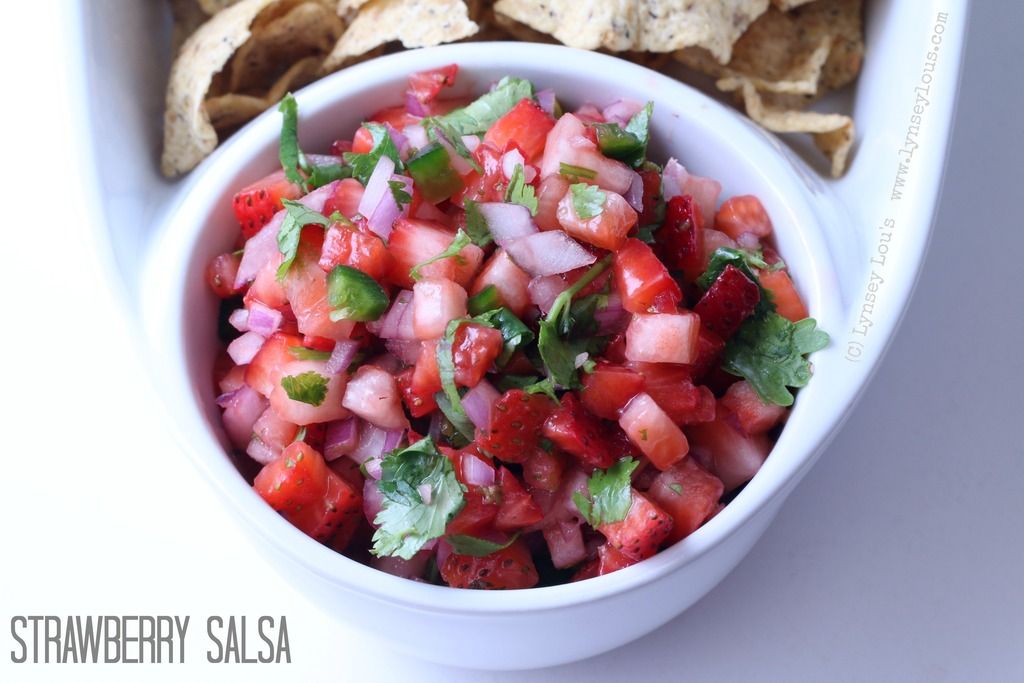 I have always been an avid salsa lover, but as of late my addiction has become even more intense. Take me to a Mexican restaurant and place a bowl of chips and cup of salsa in front of me and I am a super happy camper.
I've never met a salsa I didn't like. Regular tomato, tomatillo, fruit infused salsas and fruit salsa. I've had several different fruit salsas but I think my favorite fruit based salsa is strawberry salsa.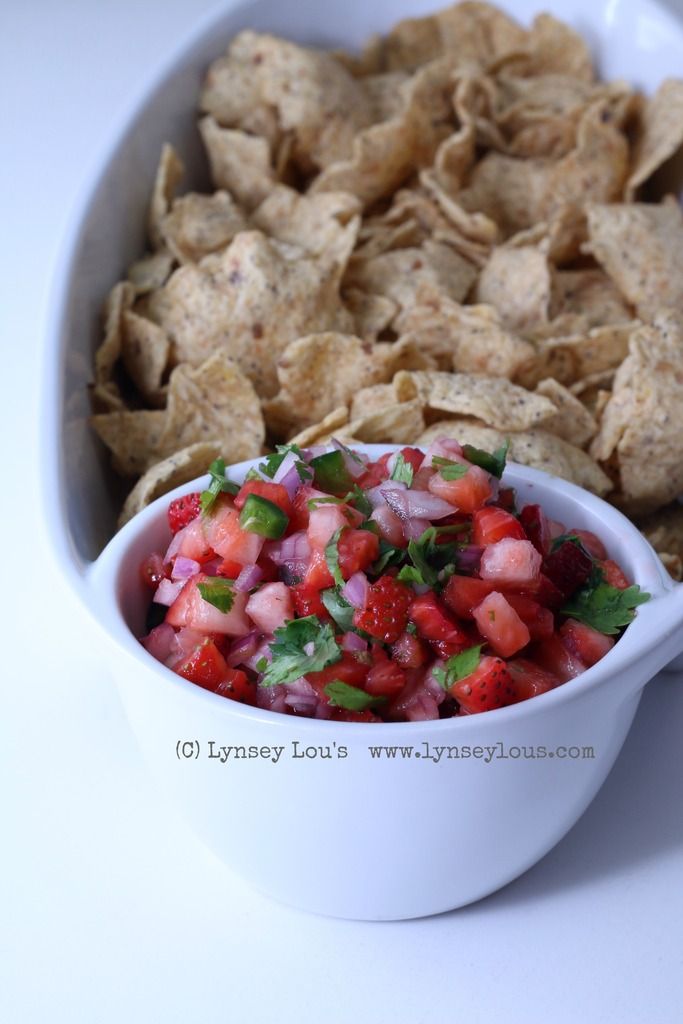 I love the contrast of the super sweet, juicy strawberries with peppery onions and spicy jalapenos. The lime adds a slight tartness and burst of freshness to each bite. Scoop it up on a salty chip and it's the perfect bite every single time.
This salsa comes together in minutes and is so bright and refreshing. The perfect appetizer for your summer get together and a great way to utilize fresh strawberries.
Strawberry Salsa
Ingredients:
2 Cups strawberries, stems removed and diced
1/4-1/2 Jalapeno, seeds removed and diced (add more or less depending on spice preference)
1/4 Cup red onion
1/4 Cups chopped cilantro
Zest of half a lime
Juice of half a lime
Directions:
Combine all ingredients in a bowl and stir to combine. Cover and chill for at least 30 minutes. Serve with tortilla chips.
Recipe source: A Lynsey Original