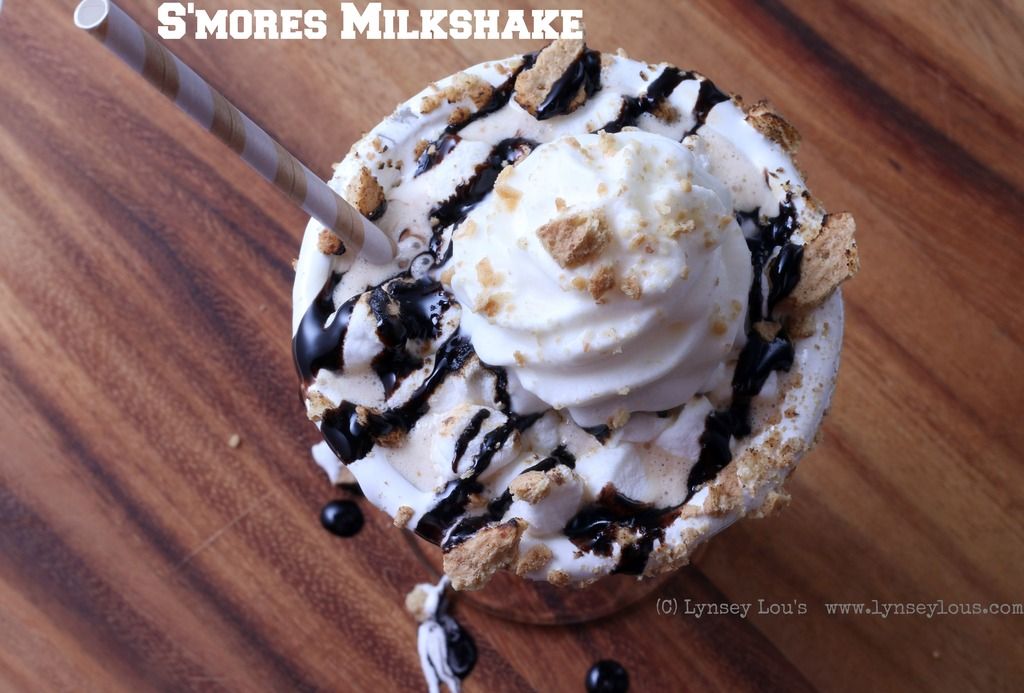 When I think of summer, one of the things that immediately comes to mind is s'mores. What is it that is so magical about a slab of milk chocolate and charred marshmallow squished between 2 subtly sweet crackers? Oh, and the mess that goes along with it. The string, gooey marshmallow and melty chocolate all over your mouth and fingers. I mean, all dignity and manners go out the window when it comes to s'mores, right?
Right!
Well, sometimes a bonfire isn't in the cards. Or the mega mess that goes along with the proper way to eat a s'more.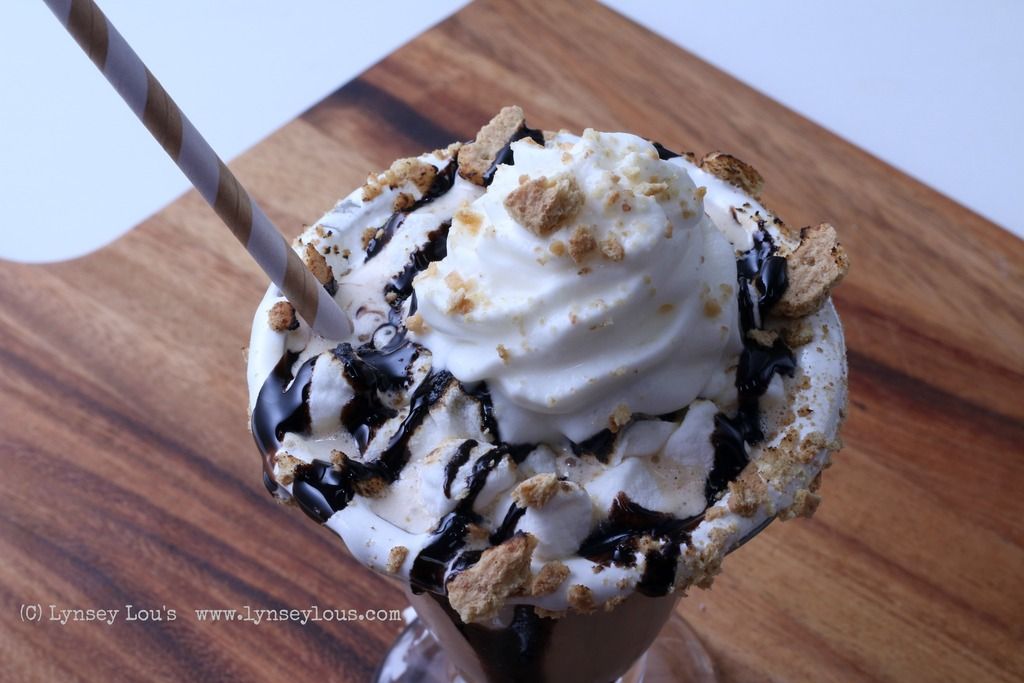 So, the next best thing is to take a deliciously, cool and creamy milkshake and infuse it with all the goodness of a s'more. You get a little bit of the mess (on the cup) with all the goodness.
Vanilla ice cream is blended with roasted marshmallows and a splash of milk to create a thick and rich, marshmallow shake. The cup is not just a vessel in this shake, it's rimmed with marshmallow crème and graham crackers and chocolate sauce lines the inside of the cup.
The goodness doesn't stop there; more marshmallows are added and roasted, then another drizzle of chocolate and a dollop of whipped crème. This shake will bring out the s'mores loving kid in everyone!
S'mores Milkshake
Ingredients:
1 Cup mini marshmallows, plus more for topping
5 Scoops vanilla ice cream
1/2 Cup milk
Chocolate sauce
Marshamllow creme
1 Graham cracker, roughly crushed
Whipped cream
Directions:
Spray a baking sheet with non-stick cooking spray. Spread marshmallows in an even layer on the pan. Place under the broiler, watch closely, and allow marshmallows to char slightly. Remove and allow to cool.
Rub marshmallow crème around the rim of the glass the roll in graham cracker crumbs. Drizzle chocolate sauce down the inside of the glass.
Place ice cream, milk and charred marshmallows in the blender. Blend until all ingredients until smooth and incorporated. Add more milk if too thick. Poor milkshake in the prepared glass. Top with additional marshmallows, use a torch to char if desired. Top with a dollop of whipped cream and sprinkle with graham cracker crumbs.
Recipe source: A Lynsey Original