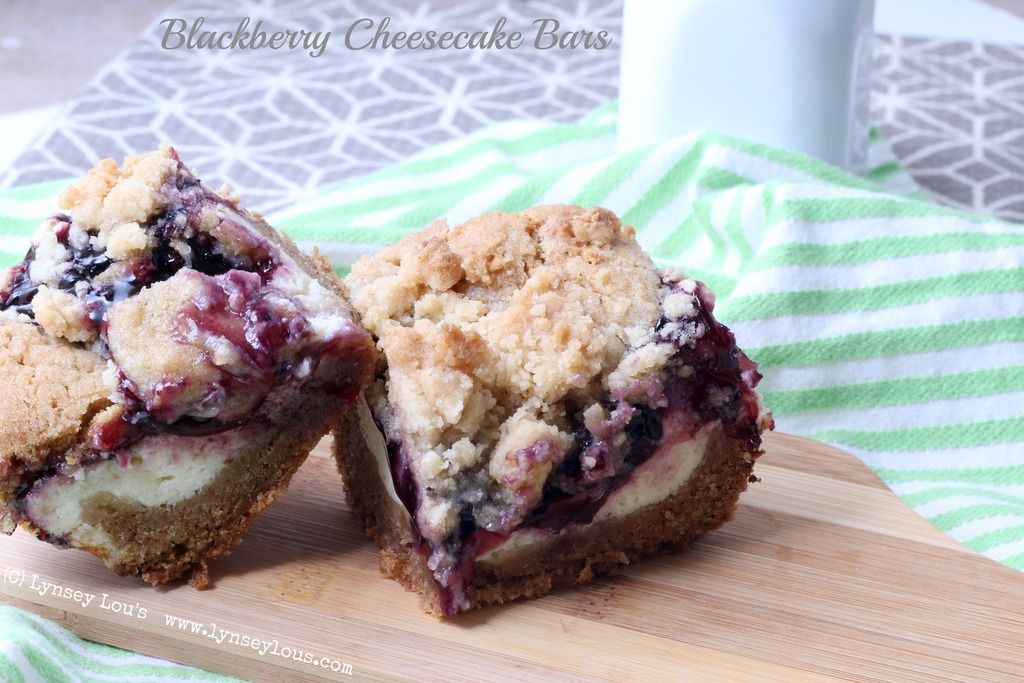 I've never met a dessert I don't like. Cookies, pies, cakes, bars, cheesecake, milkshakes; the list goes on and on and I wouldn't turn down any if they were put in front of me. Along with eating them, I love getting in the kitchen and making desserts. No matter how easy or challenging, I enjoy the "baking therapy".
That doesn't mean that every single time I go in the kitchen I have success. I face my share of challenges, failures and disasters. But, I pick up and keep on going when that happens. One of the most challenging desserts I make is cheesecake.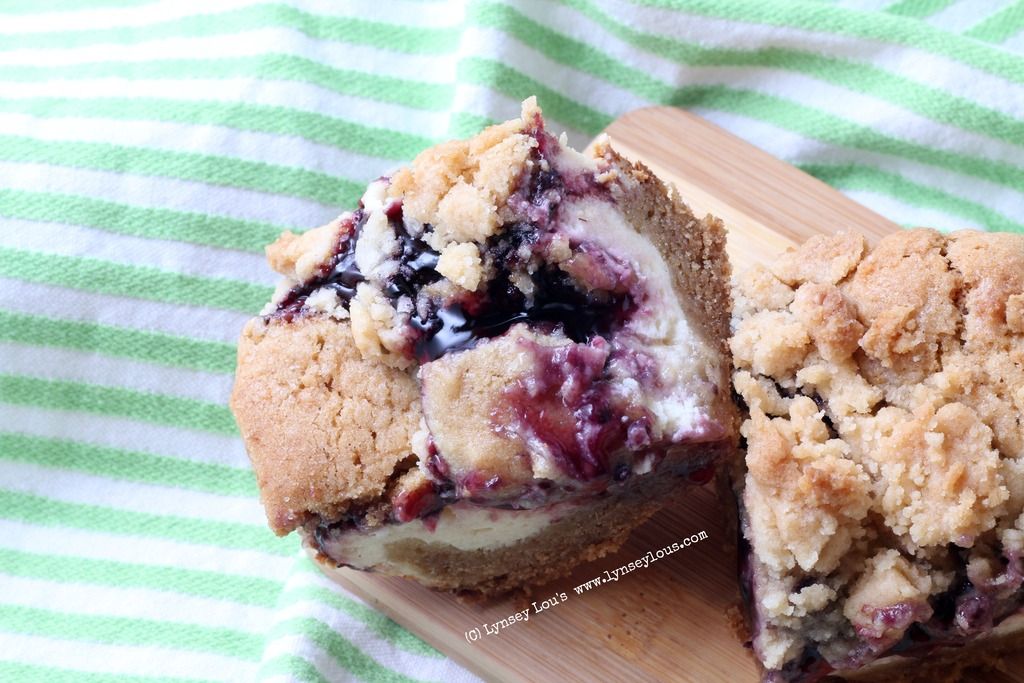 I mean it's like the stars have to align, you have to perform a ceremony, stand on one foot while mixing and have your house at the perfect temperature. Okay, okay...maybe it's not that bad, but cheesecakes are very temperamental. Room temperature cream cheese is key. The perfect amount of water for the water bath. No water, not even the smallest dribble, can land on that silky batter before or during the baking process. Once it's finished baking, remove from the oven and walk away. Seriously.
I mean, there are a variety of things that can affect a cheesecake and it's outcome. But, that doesn't stop me from baking them. However, there are times when I want that creamy, tangy, silky cheesecake goodness without touchy process of baking one.
Enter cheesecake bars.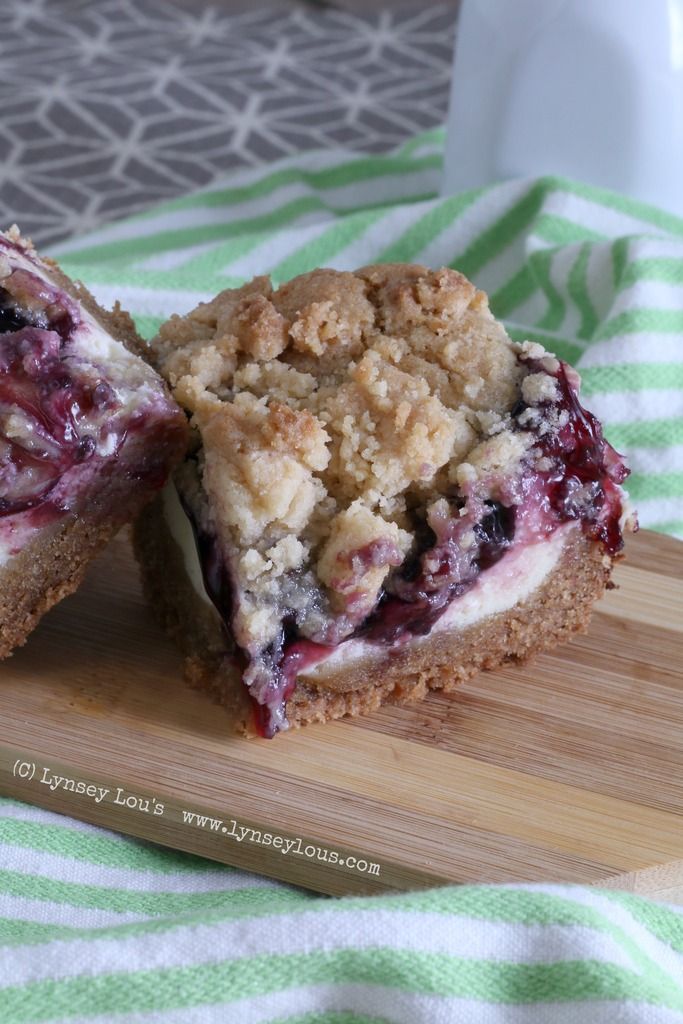 These bars give you all the deliciousness of cheesecake with about a third of the work. A slightly crisp and chewy graham cracker crust is the base and where all the magic starts. The tangy cheesecake filling is spread over that, followed by blackberry pie filling (or any pie filling) and then topped with a little more of the crust mixture and a delicious crumble mixture.
I'm a sucker for a crumb topping. I could eat it by itself, seriously. But I'll save it for topping treats like these bars, muffins and pies instead.
These bars have it all; a chewy, crispy crust, silky, tangy cheesecake layer, tart blackberries, and topped with a crispy, sweet crumb topping. This is everything you could want in a dessert. Top with a dollop of vanilla ice cream and oh, man!
Blackberry Cheesecake Bars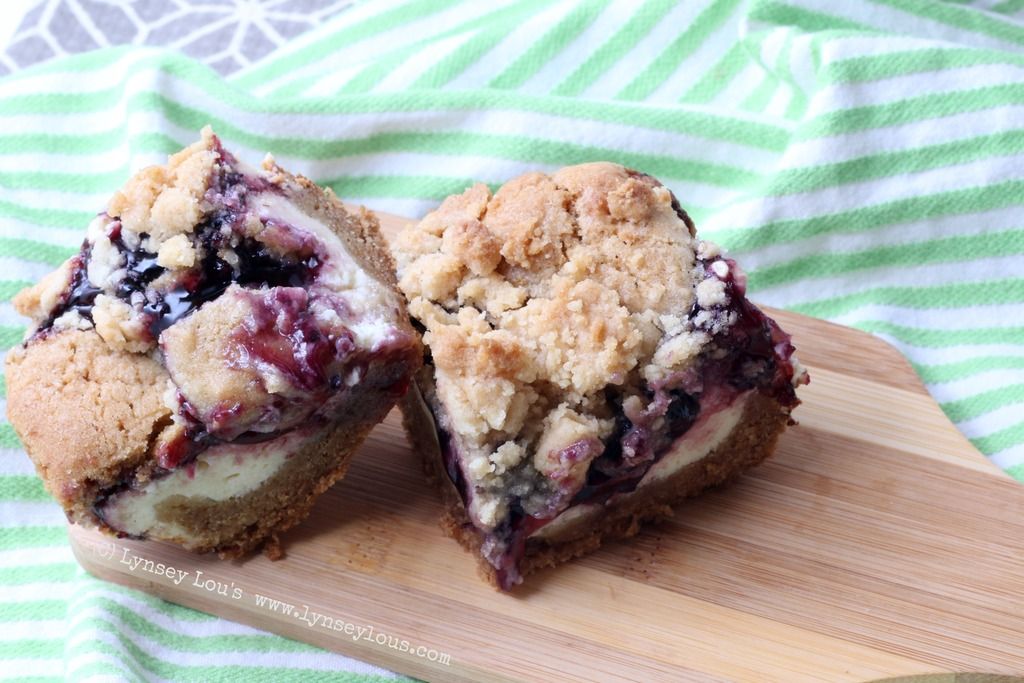 Ingredients:
For the crust-
1 1/3 Cups flour
1/3 Cup graham cracker crumbs
1/2 Tsp baking soda
1/2 Tsp salt
9 Tbsp butter, room temperature
1 Cup sugar
1 Egg
1 Tsp vanilla
For the cheesecake filling-
8 Oz cream cheese, room temperature
1 Tsp vanilla
1/2 Cup sugar
1 Egg
1 Can blackberry pie filling
For the crumb topping-
1/2 Cup flour
1 1/2 Tbsp brown sugar
1 Tbsp sugar
1/2 Tsp baking powder
Pinch salt
3 Tbsp melted butter
Directions:
Preheat oven to 350. Line a 9x9 (or 8x8) pan with parchment paper. Set aside.
In a medium bowl combine flour, graham crackers, salt and baking soda and whisk to combine. In another bowl add butter and sugar and beat on high until combined. Add the egg and beat on high until light and fluffy, about 3 minutes. Add vanilla and mix until incorporated. Add the flour mixture to the butter mixture and mix until incorporated.
For the cheesecake filling-
Combine cream cheese, vanilla, sugar and egg in a bowl and beat until combined and smooth.
For the crumb-
Combine all ingredients in a bowl, mix together with fingers until it looks like wet sand.
To assemble-
Press 2/3 of the crust mixture in the bottom of the prepared pan. Spread the cheesecake filling evenly over the crust. Add the blackberry filling and spread evenly over the cheesecake filling. Crumble the remaining 1/3 of the crust mixture over the top of the blackberries. Sprinkle the crumb topping over the top of the filling.
Place in the preheated oven and bake for 45 minutes to 1 hour, until golden brown. Allow to cool completely, cut in squares and serve. Refrigerate to store.
Recipe source: A Lynsey Original