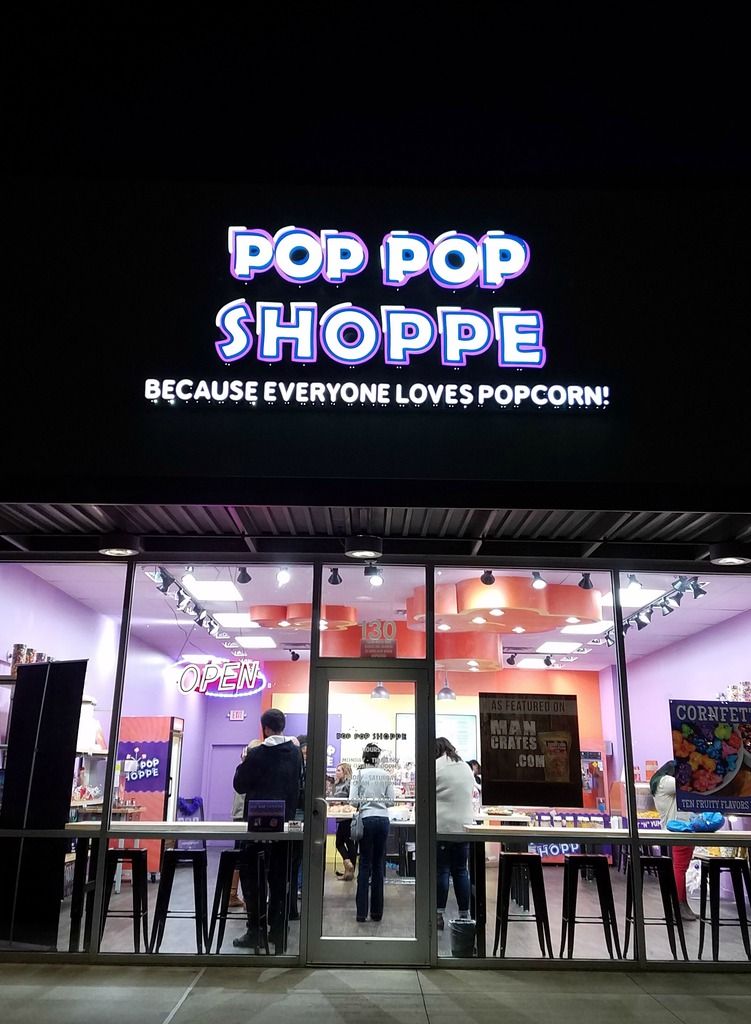 Popcorn.
One of life's best and most tasty treats. What is it that's so tantalizing, so addicting, so amazing about that simple snack. Little kernels of fluffy, light and crunchy corn puffed up and doused with butter and sprinkled with salt is absolute perfection! Is there anything better?
Well, until last night I would have said no. But, I had the opportunity to go to a fun little shop that that specializes in that popular little treat and they are doing all sorts of crazy, tasty. amazing things with that simple little kernel. My friends, my world is forever changed with the plethora of flavors the
Pop Pop Shoppe
has to offer.
The
Pop Pop Shoppe
is the cutest little shop that has recently opened here in Little Rock. They are based out of Texarkana, Tx with one shop there as well as their production facility. So to say that I'm excited that they chose Little Rock to open their second store front is an understatement! Finally a store that shares my excitement for this classic movie treat!
When it comes to popcorn, I've played around with my fare-share of various flavors and add-ins. Sprinkling with parmesan cheese, topping with buttery herb sauce, brown butter, even tossing in a few handfuls of my favorite chocolate candies are just a few things I've done to jazz up movie night. But nothing I've done compares to the outstanding popcorn flavors the
Pop Pop Shoppe
has to offer.
28 Flavors?
That's right. They aren't fooling around. These folks have thought up 28 flavor profiles to coat that classic, crunchy snack. They've got your classics; butter, white cheddar, and cheddar. None of these are just your average run of the meal basics though, they are perfection. Another classic they've done right; caramel. The caramel is slightly crispy and candy-like on the exterior while being perfectly airy and melting in your mouth all at the same time. Amazing, right?
They didn't stop with the classics. Need something to give you that sweet fix? Check out their cornfetti; it's like fruit loops and popcorn had a baby. It's fun, colorful, and bursting with fruity sweet flavors. There's also wedding cake, cinnamon roll and vanilla just to name a few.
Sweet popcorn not your thing? No worries. Check out their savory flavors such as dill pickle (my current addition), jalapeno, rajin' cajun, and ranch. Looking to be a daredevil? They have the world's hottest popcorn! Made with ghost chiles and habanero peppers among other things. The makers of this product have to wear protective gear while making this to shield from the ferocious heat that coats this flavor. Feeling brave? Go ahead, give a whirl, I did!
If you're just looking for a fun, easy to pop in your mouth, addicting snack, look no further than the Chicago mix. It's just the right amount of sweet and salty; a mix of their infamous caramel corn and classic cheddar corn. Grab a bag of their warm corn from the counter and enjoy it immediately; it's absolute perfection!
Can't decide on one flavor? No problem! Grab a handful of Jr. bags and take a few flavors home to sample! Needing a gift basket? They've got you covered. From an assortment of Jr. bags to a tin full of large bags; you can pick and choose your favorites and they will arrange them in the most beautiful presentation. If you just can bare to narrow down your faves, then they have some amazing pre-made baskets that you can snatch up and be on your way.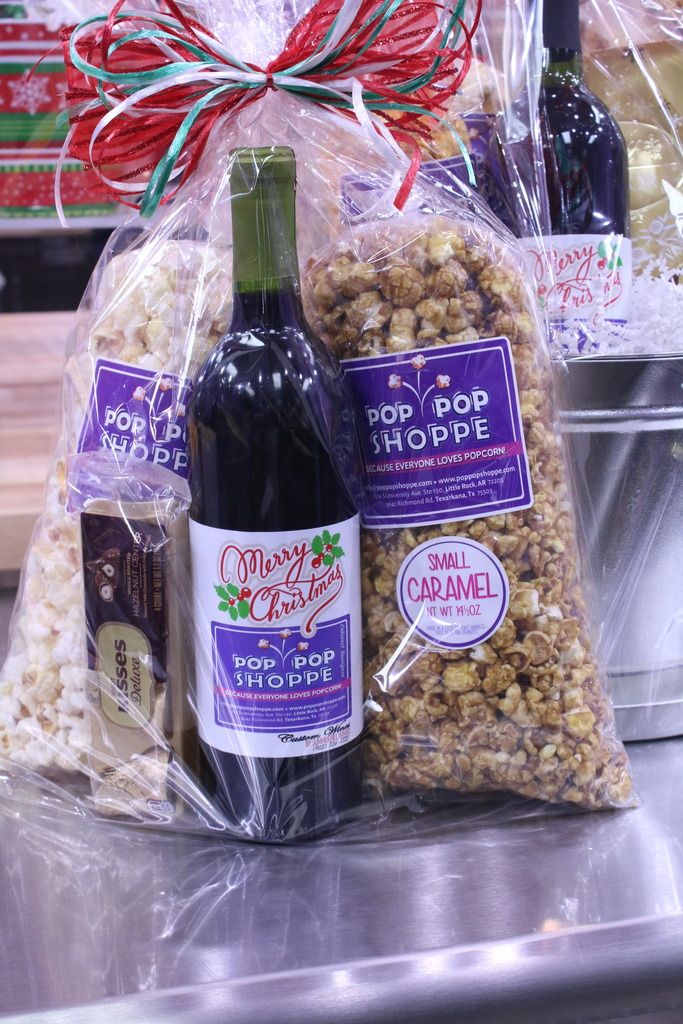 No popcorn snack would be complete without a beverage. And since this is the best popcorn you'll ever stick in your mouth, no ordinary drink will do. They have a wonderful assortment of specialty beverages to choose from. Various flavors of cream soda, root beer, ginger beer, and ginger ale are just a few line their cooler shelves.
And if you need a little more sweet to add to your snack mix then look no further than their fudge counter. With an ever changing assortment of house made fudge, you are sure to find the perfect flavor to fit your palette. Chocolate pecan, birthday cake, blueberry cheesecake, and mint chocolate are a handful of the numerous flavors they have to offer.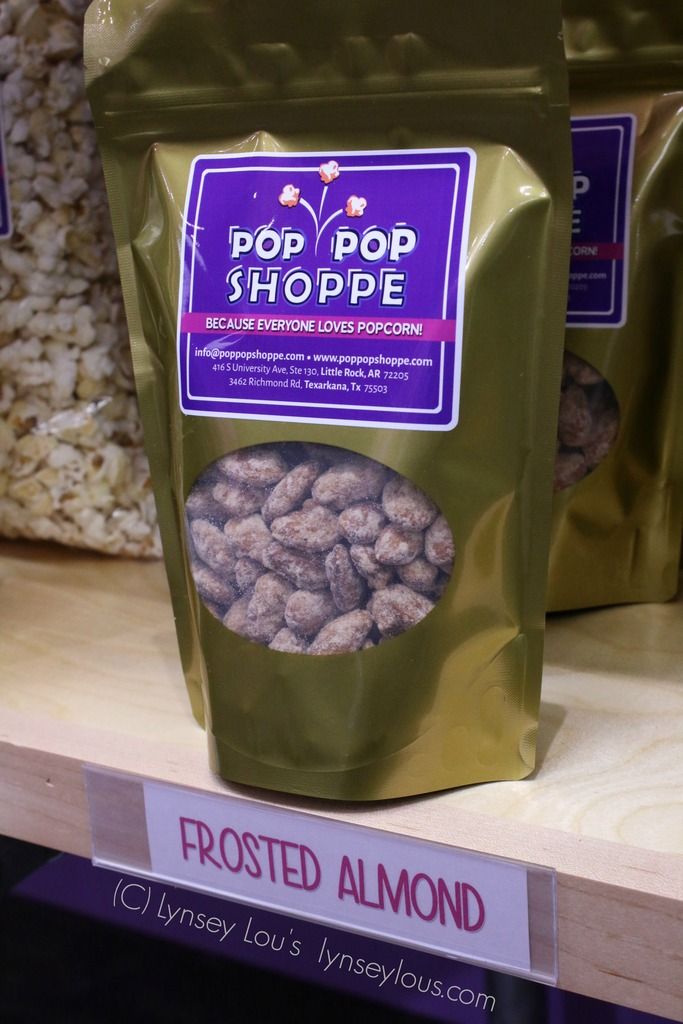 I truly could go on and on about how much I love this new little gem of a store. It truly is one of my new favorites. From snatching up some treats to surprise my family for movie night to getting some pleasing and tasty gifts that will light up the faces of each recipient; this is one of my new go-to's.
And now, I've got a treat for you and just in time for Christmas! The amazingly generous folks over at the
Pop Pop Shoppe
have offered the opportunity for one of my LUCKY READERS to win a gift basket (A $40.00 value). The winner MUST be able to pick up their basket at the Little Rock location.
And the winner is....
Comment 1- Scarlett! Congratulations to all that entered and thanks for your support!
The winner was chosen by random.org.
To Enter- The giveaway has now ended.
*Visit the
Pop Pop Shoppe
, browse through their products and flavors then come back here and leave a comment telling me what you can't wait to try!
*For a bonus entry share the giveaway on Facebook with #showushowyoupop and tag
Lynsey Lou's
, then leave a comment here saying you have done so.
*For an additional entry, leave a comment telling me your favorite movie of all time.
The giveaway will close Tuesday (December 20, 2016) at 9:00 p.m. The winner will be announced here on the blog and on Facebook at 10:00 p.m. Tuesday.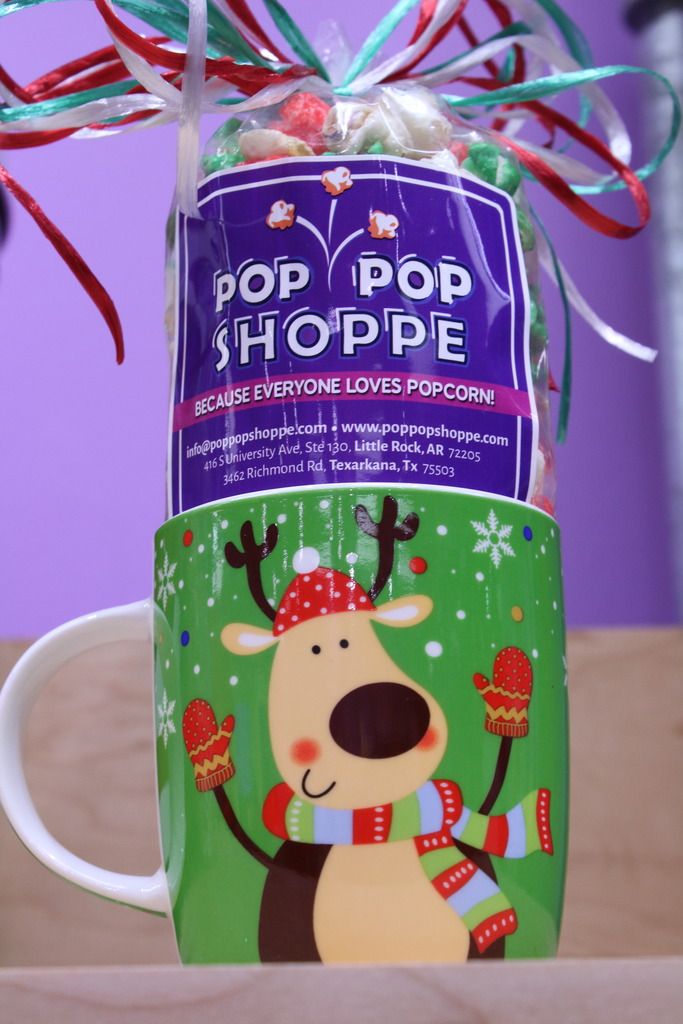 And, if you can't wait or need a perfectly tasty gift then head over to the shoppe to snag your goodies. Their information is:
Pop Pop Shoppe
416 S. University Ave, Suite 130
Little Rock, AR 72205
Phone: 501-904-5765
Hours: M-Th 10 a.m. – 8 p.m.
F-Sa 10 a.m. – 9 p.m.
Su 1 p.m. – 5 p.m.
**Disclosure: This post is sponsored by Pop Pop Shoppe, however, all opinions and thoughts are 100% my own.