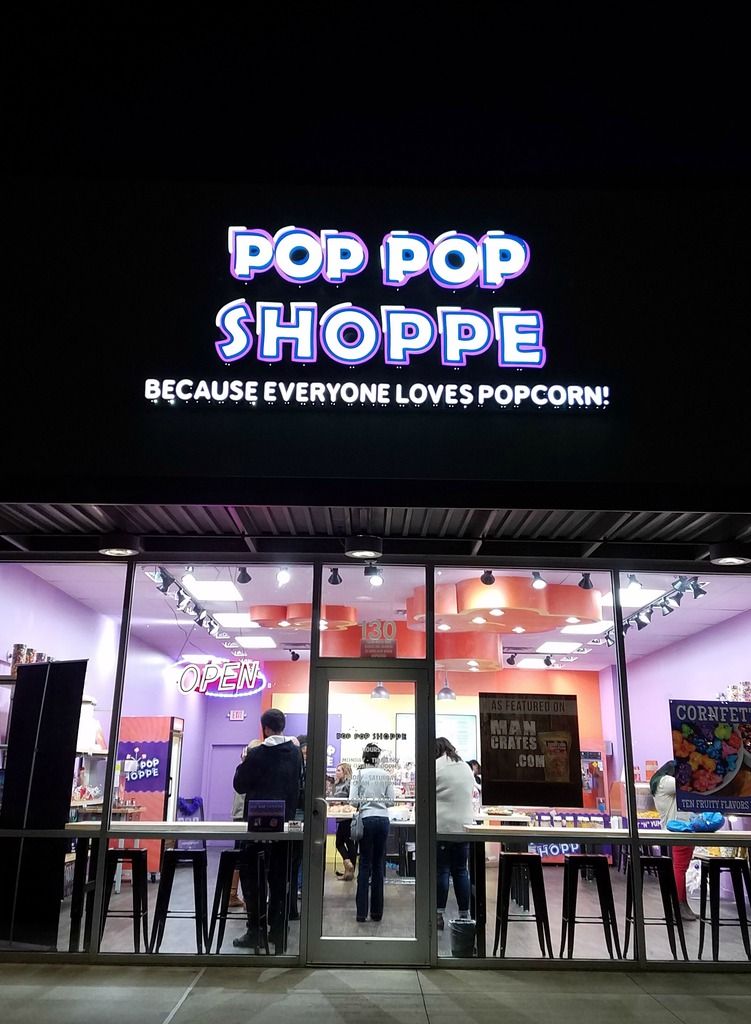 Popcorn. 
One of life's best and most tasty treats.  What is it that's so tantalizing, so addicting, so amazing about that simple snack.  Little kernels of fluffy, light and crunchy corn puffed up and doused with butter and sprinkled with salt is absolute perfection!  Is there anything better?
Well, until last night I would have said no.  But, I had the opportunity to go to a fun little shop that  that specializes in that popular little treat and they are doing all sorts of crazy, tasty. amazing things with that simple little kernel.  My friends, my world is forever changed with the plethora of flavors the
Pop Pop Shoppe
 has to offer.
The
Pop Pop Shoppe
 is the cutest little shop that has recently opened here in Little Rock.  They are based out of Texarkana, Tx with one shop there as well as their production facility.  So to say that I'm excited that they chose Little Rock to open their second store front is an understatement!  Finally a store that shares my excitement for this classic movie treat!