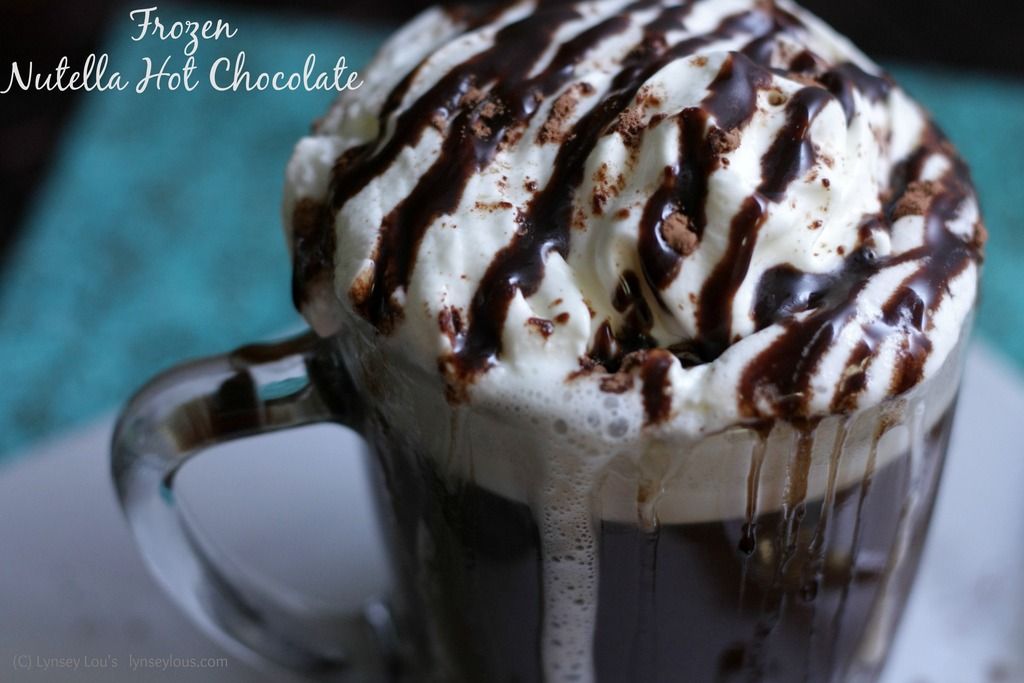 During the winter months a tall cup of rich, thick hot cocoa is a necessity. It's good for the soul and truly does help cure that frost bite.
Sometimes a hankering for that smooth, chocolate goodness arises in the summer. But when it's 90 degrees pushing 1000 the last thing anyone wants to do is sip on some steaming cocoa. Gosh, just the thought of that makes me miserable.
So, what do we do when we're in that predicament? The predicament of wanting silky, rich hot chocolate when it's extremely hot outside. Well, put it on ice, of course!
See, this month for Secret Recipe Club I was purusing Dorothy's blog,
Shockingly Delicious
and I was intrigued by oh, all of her recipes. I mean, I didn't get through the first page without drooling. Which, I should have been ready for since the happens every time I peruse her blog. But, I scrolled through page after page of mouthwatering recipes, and when one of the pages popped up I saw a recipe for
Nutella Hot Chocolate
. I went on and looked through other recipes, even referred to some of the ones I've bookmarked over time. But the damage had already been done. I was craving nutella hot chocolate, and something bad.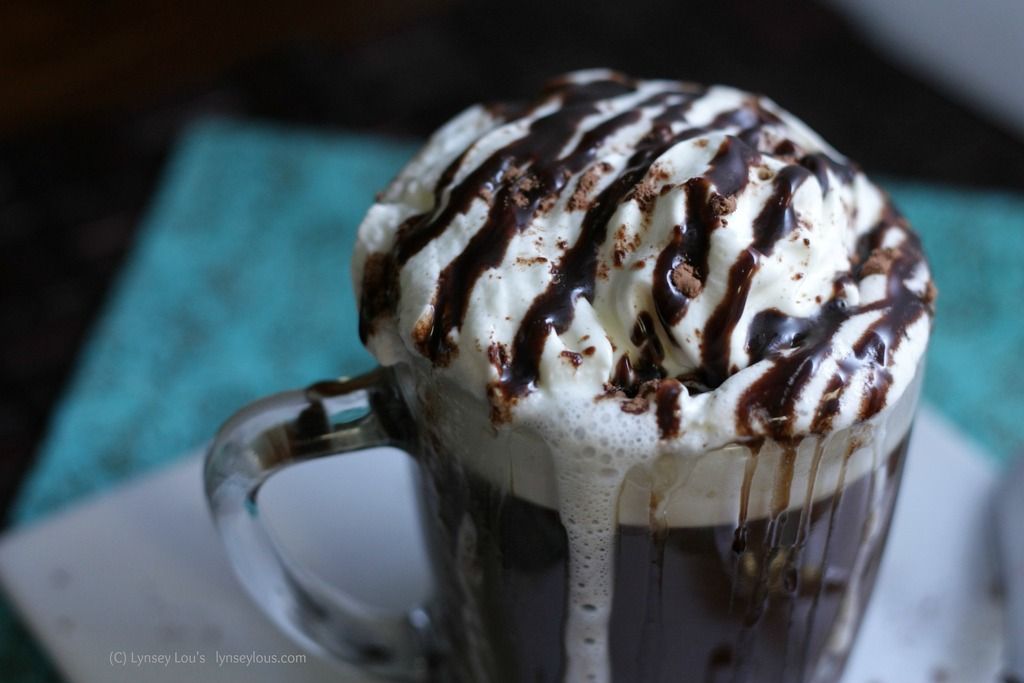 But we're experiencing weather in the 90's where it feels like the 100's right now. The last thing I want to do is sip on hot chocolate. So, I put it over ice and blended it. Now I'm positive the original hot chocolate version is amazing, but this frozen version is downright awesome.
Now, Dorothy says her recipe for Nutella hot chocolate is a "d'oh recipe", but nonetheless it's a recipes and it rocks! So, Dorothy, I hope you don't mind that I modified it a bit to quench my craving for this awesomeness during these warmer months.
Folks, milk is warmed to allow the Nutella to melt when it's added. I added another tablespoon of dark chocolate just to amp up that chocolate flavor. Because, in my book you can never have too much chocolate. Once it had a chance to cool for just a moment, I poured it over ice and blended until smooth. Top with whipped cream, a drizzle of chocolate and pop a straw in that bad boy and you are on your way to pure and utter bliss!
Frozen Nutella Hot Chocolate
Ingredients:
1 1/4 Cup milk
1 1/2-2 Tbsp Nutella
1 Tbsp dark chocolate chunks
1 1/2 Cups ice
For garnish-
More chocolate chunks
Whipped cream
Chocolate syrup
Directions:
Place milk in a small saucepan and place over medium heat. Once the milk is warmed through and begins to steam, remove from heat and add Nutella and chocolate and stir to combine.
Allow to cool slightly.
Place nutella mixture and ice in a blender, turn on high until well blended. Pour into a glass, garnish and enjoy.
Recipe source: barely adapted from
Shockingly Delicious