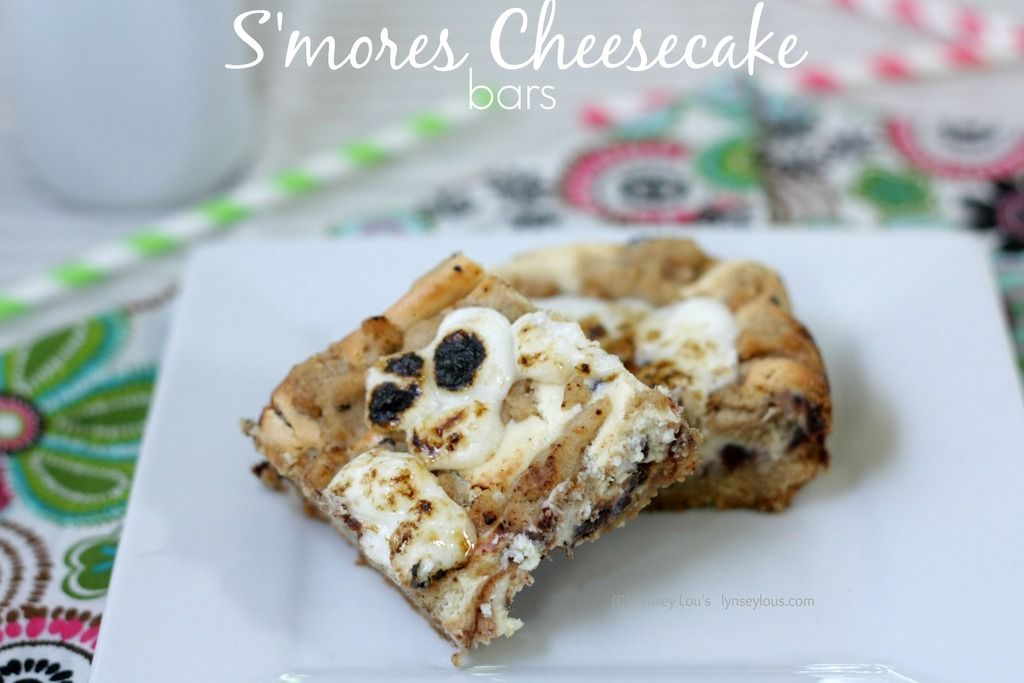 So, I've never met a dessert I didn't like.
I've never met a s'more I didn't like.
And lastly, I've never met a cheesecake I didn't like.
So it's safe to say that I love sweets. If it's dessert, sweet and involves sugar I'll probably, most definitely eat it!
This specific recipe is a dessert, involves s'mores and cheesecake. But before we talk about the recipe at hand, I want to talk about cheesecake for a second.
Cheesecake. I love it. But what's not to love? A crunchy crust that's the base to a perfectly tangy,
creamy, silky cheesecake. Um, yum! Drooling over them. Eating them. Well, that's the easy part. What's not easy about cheesecake? Well, the baking and resting part.
See, there's an art when it comes to making cheesecakes. Full fat cream cheese, it's a must. And it
has
to be at room temperature. Another must, a water bath. This allows the cheesecake to bake evenly and reduces the chance of splitting. Baking and no peeking. Then, the last crucial element is removing the cheesecake from the oven, placing it on a cooling rack and letting it sit for several hours and no touching allowed.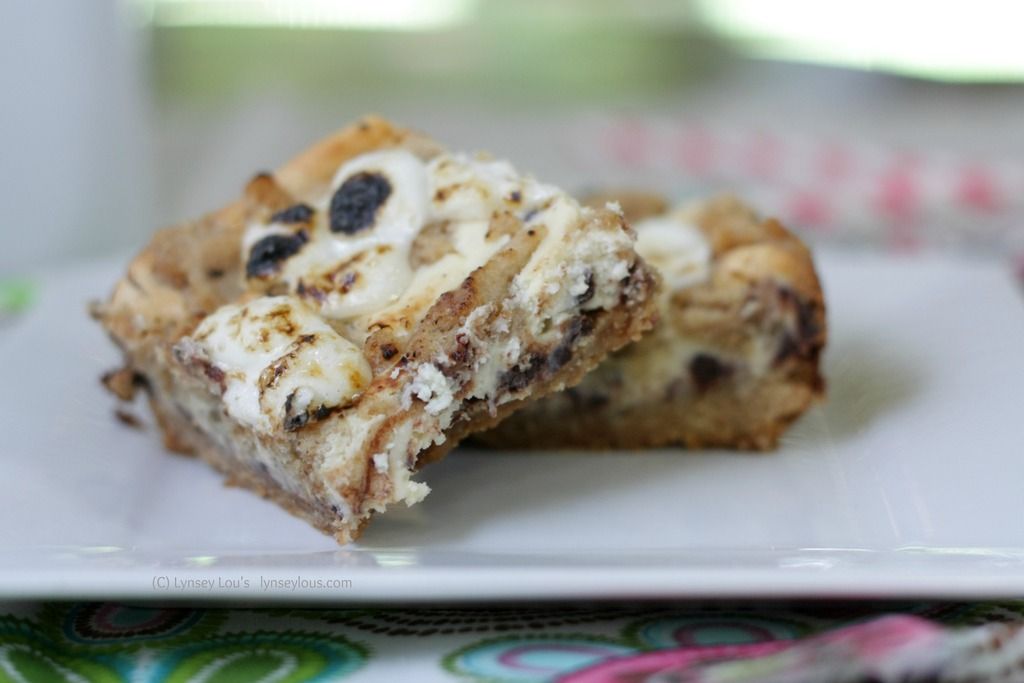 All pretty tedious work, but the outcome is so worth it.
But, what if you don't have time. Don't have the patience. Or are just downright intimidated? Well, you make cheesecake bars. Everything you love and want in a cheesecake; but half the work, half the time and truly none of the frustration.
Cheesecake bars give you everything you love in half the time and no frustration. A few simple ingredients and about an hour is all you need to make a deliciously addicting dessert with all the flavors of cheesecake with a fraction of the work.
This week leads up to Father's Day. When
KARK4
asked some people to share what some of the amazing dads in their lives favorite treats were we got a great response. One of the responses was cheesecake...of any kind. So, I decided to take that and run with it.
Since Father's Day can be a busy time of travel and entertaining I wanted to make a dessert that was delicious and wowing without being stressful and time consuming. So, I decided on bars. Bars are a great alternative when you need something delicious but don't have a lot of time.
Another thing you can't go wrong with is marshmallows and chocolate. So, without further adieu I present you with s'mores cheesecake bars. A delicious brown sugar graham cracker crust, cream cheese marshmallow cheesecake filling that's studded with chocolate chips and then topped with a few bits of that graham crust and some roasted marshmallows.
Um, wow. 2 amazing and addicting desserts come together in these bars. And probably one of the best things about this dessert is it can be made ahead of time, leaving you more time to spend with those special guys in your life.
If you really wanted to up the presentation, you could leave the marshmallows off until right before serving. When ready to serve, sprinkle some marshmallows over the top, break out that kitchen torch and toast away!
Now you can have s'mores without even starting a fire or breaking out that roasting stick!
S'mores Cheesecake Bars
Ingredients:
For the crust-
1/2 Cup butter, room temperature
3/4 Cup flour
3/4 Cup graham cracker crumbs*
1/3 Cup brown sugar
For the filling-
1 (8oz) Block cream cheese
1/4 Cup marshmallow cream
1/4 Cup sugar
1/4 Cup heavy cream
1 Tsp vanilla
1/2 Cup mini chocolate chips
2/3 Cup mini marshmallows
Directions:
Preheat oven to 350. Line a 8x8 pan with parchment paper. Set aside.
For the crust-
Place the butter in a large bowl and beat on high for about 1 minutes, until creamy. Add the sugar and mix to combine. Add the flour and graham cracker crumbs and mix until incorporated.
Remove about 1/2 cup of the crust mixture and set aside.
Pour the remaining crust in the prepared pan and press into an even layer. Place in the preheated oven and bake for about 12-15 minutes.
For the filling-
Meanwhile, place the cream cheese in a large bowl and beat until smooth. Add the sugar and mix on high until incorporated, about 2 minutes. Add the marshmallow cream, cream, and vanilla and mix until combined. Fold in the chocolate chips.
Pour the filling into the partially baked crust and spread into an even layer. Drop bits of the reserved crust mixture evenly over the filling. Return to oven and bake for 30-40 minutes, until filling is set and crust on the top is golden.
Remove from oven and sprinkle the marshmallows over the top. Place under broiler or use a kitchen torch to toast the marshmallows.
Allow the bars to completely cool, but into squares and store at room temperature.
Recipe source: A Lynsey Original