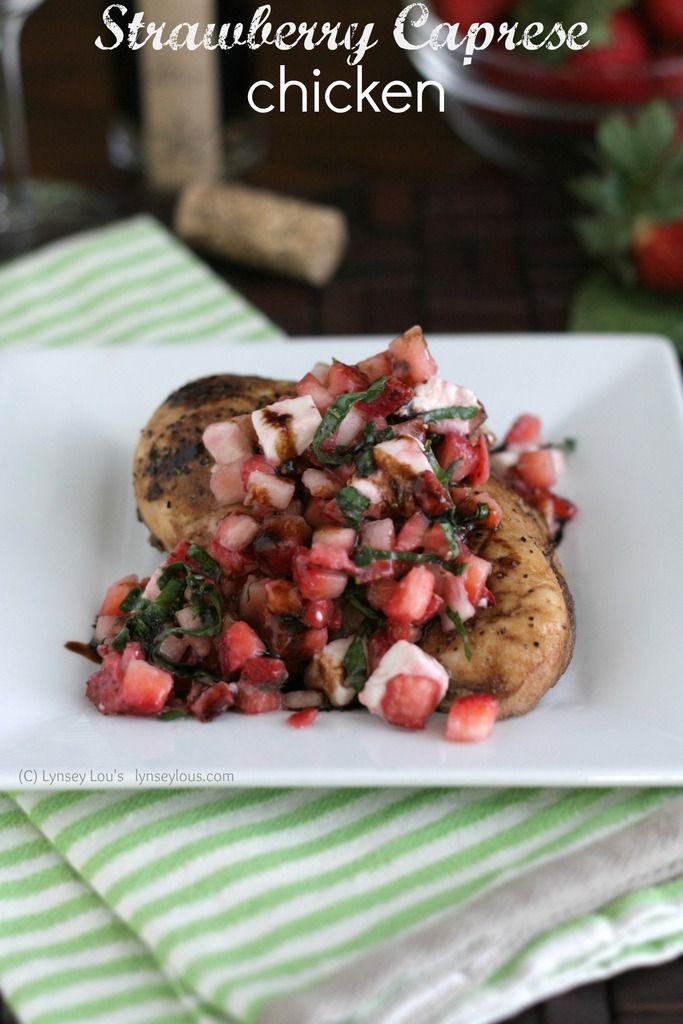 One of my favorite salads is Caprese salad.  It's simple, easy to throw together and it's so incredibly versatile.  Eat it alone, serve as appetizers, or even pop those ingredients on top of some chicken and wow, simply amazing.
It's safe to say that during the summer months, when I can walk to the garden, snag a tomato and some basil we have this salad multiple times a week.  Healthy and refreshing, oh, and let's not forget that it's topped with sticky, tangy and sweet balsamic.  Yum!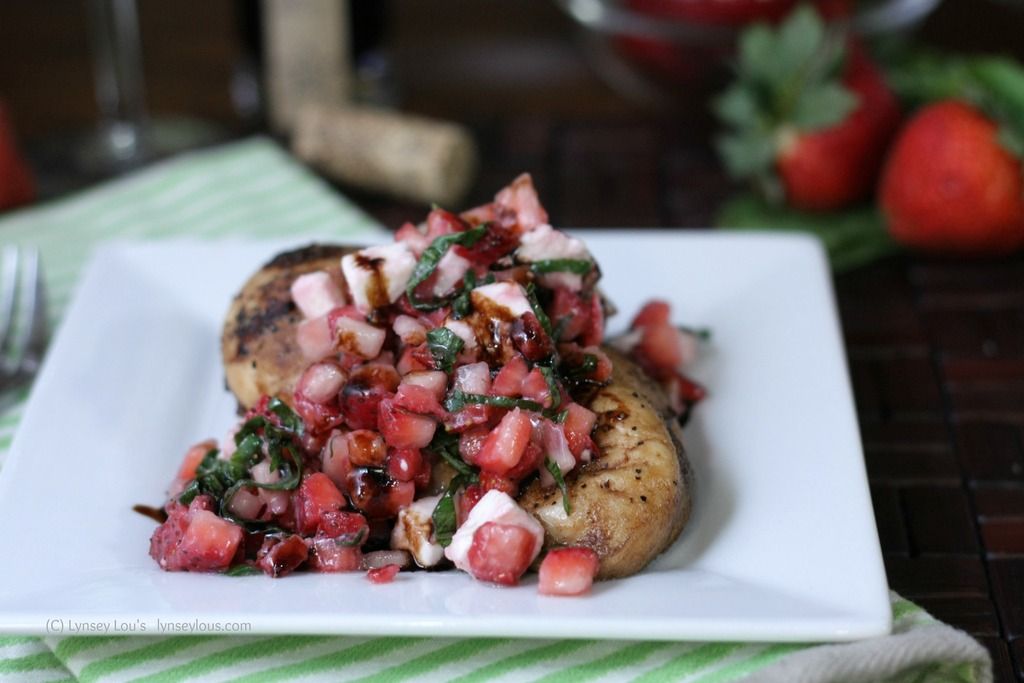 I've been having cravings for this simple salad that screams summer, and I've had everything on hand that is needed to make it...except the tomatoes.  Those tomatoes are kind of a key part of the salad. So, I adapted and used what I had on hand.  Strawberries.