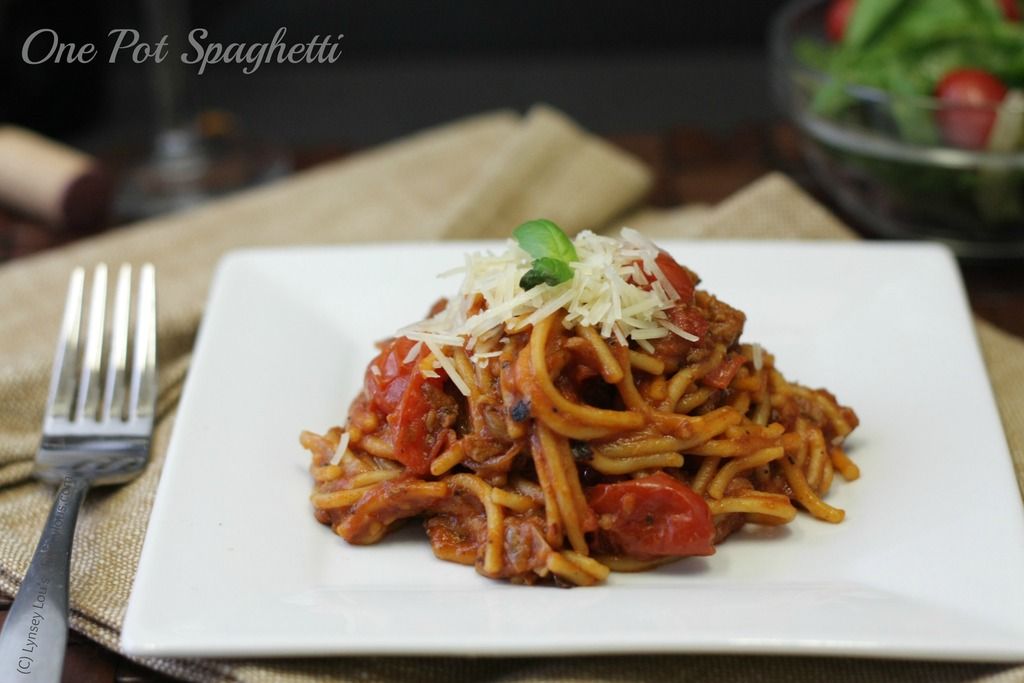 For as long as I can remember spaghetti has been a staple in our meal rotation.  It's one of those meals that I always have the makings for, it comes together very quickly and it's a family favorite.  Let's face it, it's the type of recipe that everyone likes to have in their repertoire.  Could anything really make it better?
Well, I thought not.  Until a few weeks ago.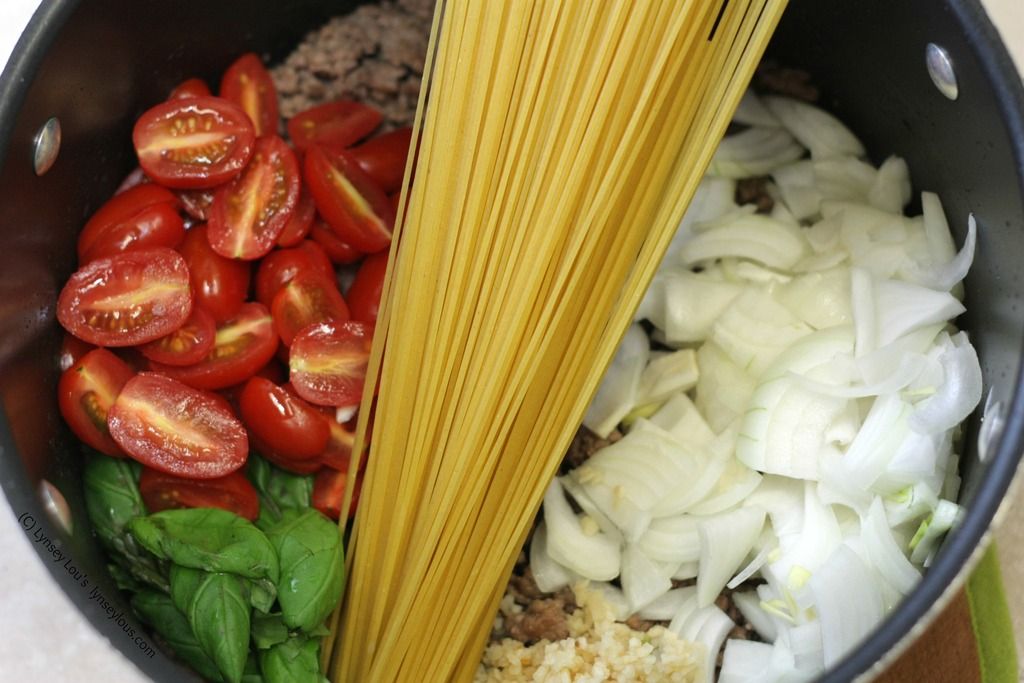 That's when I saw a recipe for a one pot spaghetti.  I mean we're talking the meat, homemade sauce, and pasta all cooking in one pot.
Was it a meal that was too goo to be true?  It sounds like it, right?
I'm here to tell you it's not.  This one pot spaghetti is the real deal.  It only takes one pot, a few simple ingredients and about 30 minutes and you've got an amazing, homemade spaghetti.