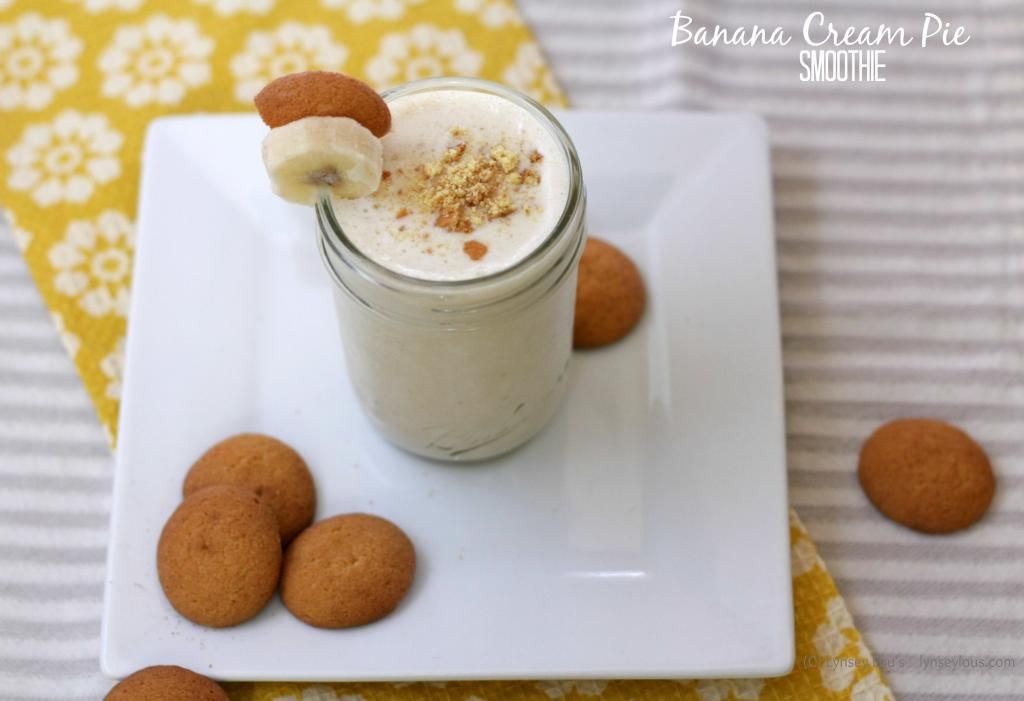 Banana cream pie has quickly become one of my favorite pies. My favorite variation is this
version
complete with peanut butter cookie crust, fresh whipped cream and salted bourbon caramel. Oh my gosh, it's awesome!
But, I can't justify eating a slice of that life-changing pie every morning for breakfast. Although I would definitely enjoy it while I was eating it, my waste line would quickly expand and pie for breakfast every morning. Well that's just pure nonsense.
So, what's one to do when the craving for banana cream pie arises in those early morning hours? Well, if you happen to have a pie sitting around, by all means slice a piece and enjoy (every once in a while). But, if you don't have one sitting around when that craving hits, then you can whip up this smoothie.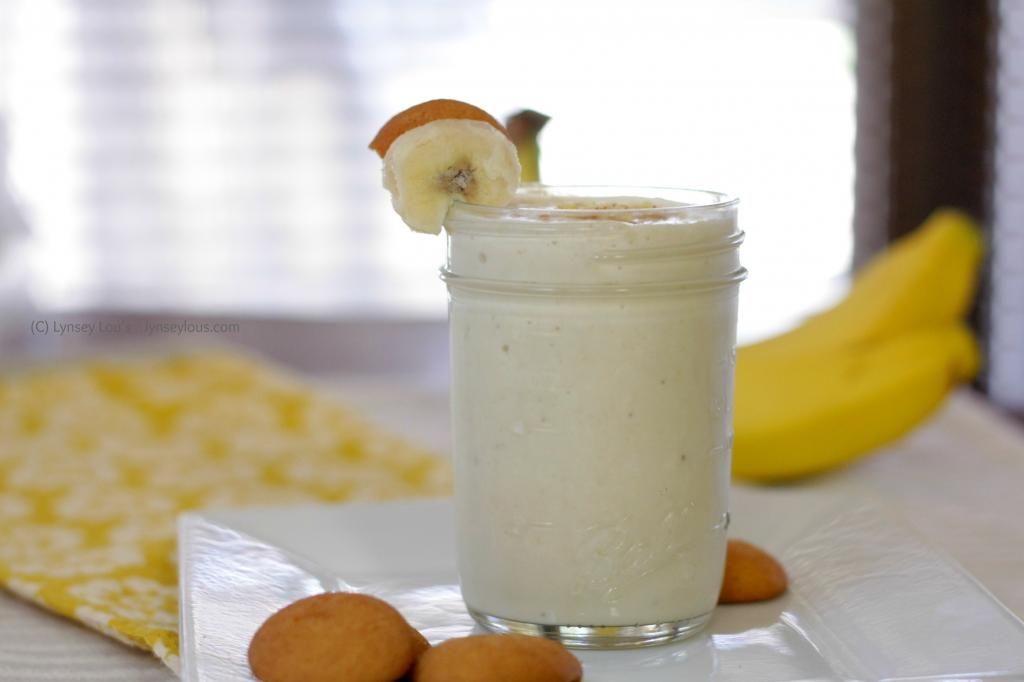 It's rich in banana flavor, creamy, smooth but with bits of graham cracker crumbs throughout. Everything you love about a big slice of banana cream pie, but in a healthy smoothie that is totally suitable for breakfast. This smoothie comes together in under 5 minutes, is a great way to use up those overripe bananas that you've thrown in the freezer, and it's perfectly portable so you can enjoy it on your morning commute. Now you truly can have you banana cream pie and drink it too.
Banana Cream Pie Smoothie
Ingredients:
2 Medium frozen bananas, sliced
1 Cup Greek yogurt, plain or vanilla
3/4 Cup low fat milk
2 Tbsp graham cracker or vanilla wafer crumbs
1 Tbsp nonfat dry milk
1/2 Tsp vanilla
1 Scoop protein powder, optional
3-4 Ice cubes
Graham or vanilla wafer crumbs, for garnish
Directions:
Place banana slices, yogurt, milk, crumbs, dry milk, vanilla, protein powder (if using) and ice in a blender and process until smooth. Pour into 2 glasses, sprinkle with crumbs, garnish with banana slice and serve immediately.
Recipe source: barely adapted from
My Recipes