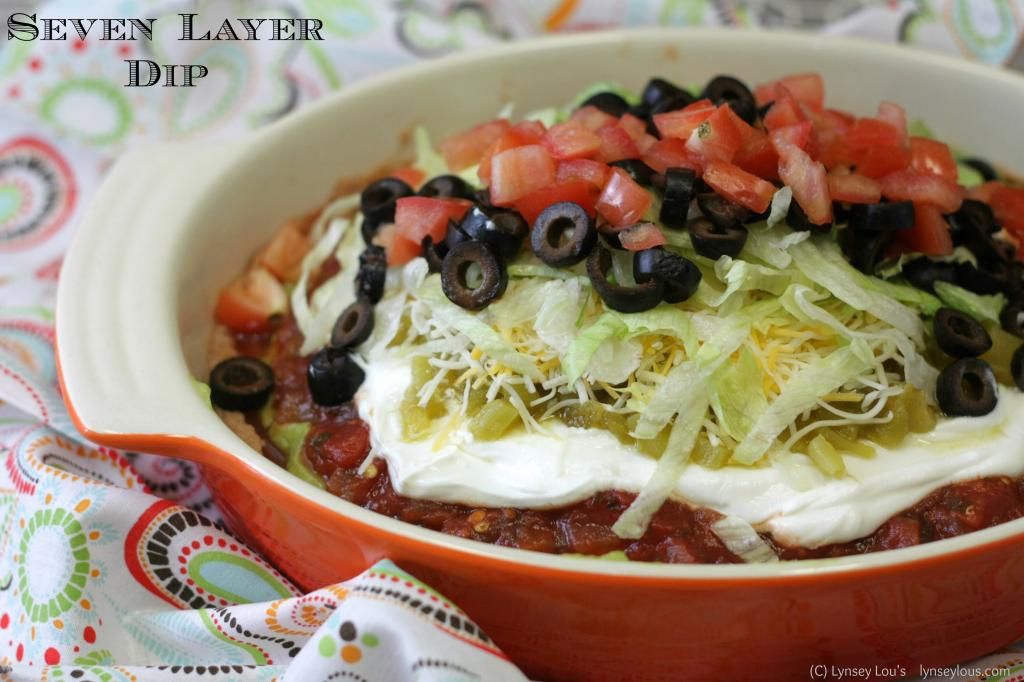 I've said it before and I'll say it again, my love for Mexican food runs deep. I could honestly eat it every single day and never get sick of it. Salsa. Cheese dip. Fajitas. Pico de gallo. The list goes on and on. I love it.
Another favorite of mine, is a Mexican inspired classic. The infamous seven layer dip. This dips is so incredibly simple, yet so amazing. Seven (sometimes mores) simple and basic ingredients come together in a beautifully layered dip that is very addicting.
I don't remember the first time I made this dip. It was probably when Spencer and I were entertaining some friends. I do, however, remembered that the dipped disappeared within minutes and from that moment on became a staple at every gathering we hosted or attended.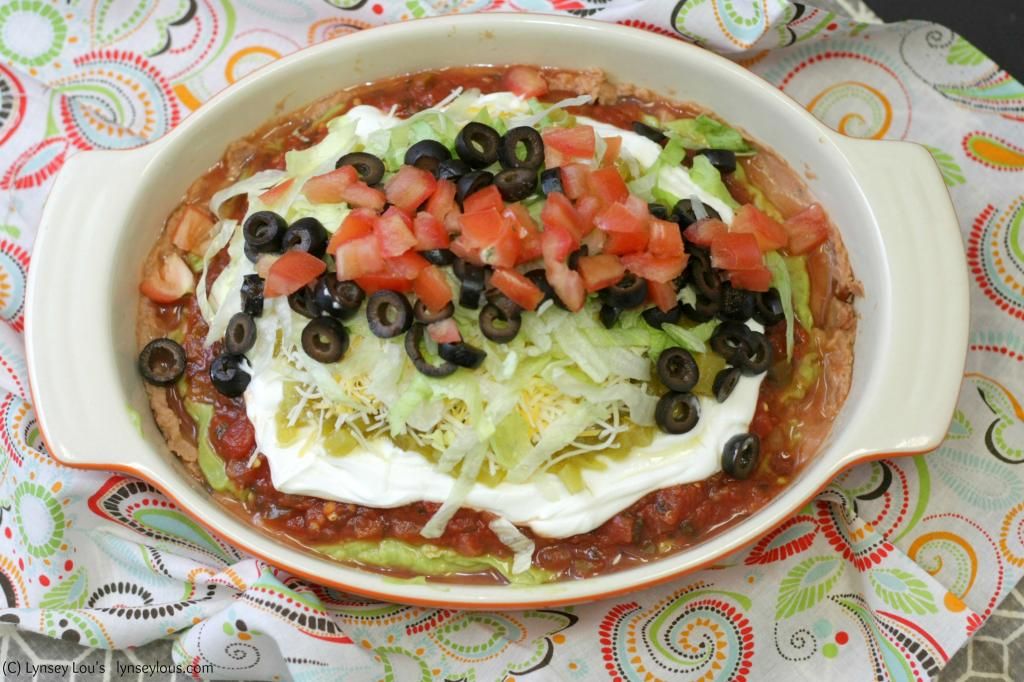 To this day it's still one of Spencer's favorite dips. I must admit though, that this recipe like many others had gotten pushed to the back of my mind and hasn't been made for quite some time. All that changed about a month ago when we had some friends over. This dip was one of the things on the menu, and with the first bite I was reminded why we loved this dip so much.
What's not to love about refried beans, salsa, guacamole, sour cream, cheese, olives, green chiles, lettuce and tomatoes? Layers of flavors and textures piled on top of one another and enjoyed in each and every bite. This dip is made up of several of the MVP's of the food world, wouldn't you agree?
It's a dip that's incredibly easy to make, I mean it literally comes together in about 5 minutes. It can be made ahead of time and can easily be doubled or tripled making it perfect if you're feeding a crowd. So go ahead and whip up a batch this weekend for the big game and enjoy!
Seven Layer Dip
Ingredients:
1 (15oz) Can refried beans
1 Small container of guacamole, approximately 1 cup
1 Cup your favorite salsa
1 Small container sour cream
1 Small can green chiles
1 Cup shredded cheese, I used pepper jack
3/4-1 Cup shredded lettuce
1/2 (3.8oz) Can sliced olives
1 Small tomato, chopped and seeded
Directions:
Spread refried beans in a single layer over the bottom of a serving dish. Followed by the guacamole, salsa, sour cream, and green chiles. Sprinkle the cheese over the chiles, followed by the lettuce, olives and chopped tomatoes.
If not serving immediately, cover in plastic wrap and place in the refrigerator until ready to serve.
Recipe source: A Lynsey original