If you're anything like I was when I first heard "ham and cheese sliders" you're thinking , really? How good could these really be? Is there really something
that
special about a ham and cheese sandwich and does it really constitute an instruction recipe post. I was a skeptic too. When I heard that's what was on the menu for a gathering I was less than ecstatic. But, all that changed with the first bite. There is a reason they are known as crack sandwiches.
It only took one bite to get me hooked and immediately ask for the recipe. You see, this isn't just any ham and cheese sandwich. It's not simply two pieces of bread, a little mayo or mustard, some ham and cheese. While the humble ham and cheese is the base for this ever so familiar recipe, there is actually so much more to this little sandwich.
We're all addicted to Hawaiian bread, am I right? What is it that's so incredibly addicting about that fluffy, light bread that has a touch of sweetness? Well, those amazing little rolls are the bread for these addicting little sandwiches.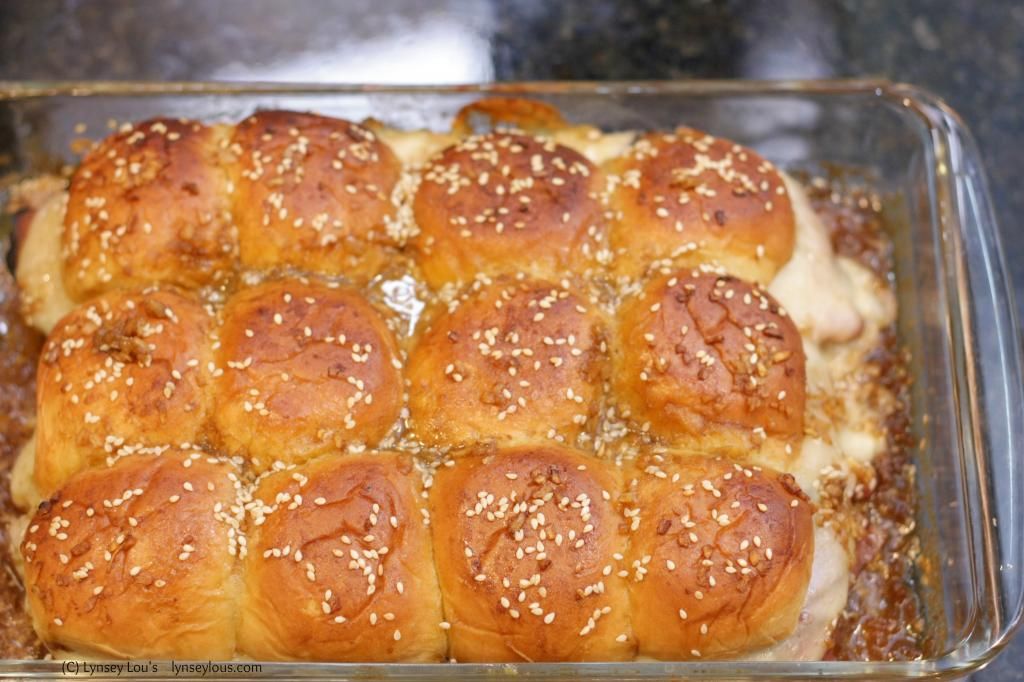 Sold yet? If not, let me tell you a little more. A mixture of mayonnaise and mustard is spread on the rolls, followed by the ham and cheese. Then the sauce. This is where the magic happens. The sauce is a mix of butter (good start, right?), Worcestershire sauce, minced onions, sesame or poppy seeds, and mustard powder. It's all combined and poured over the assembled sandwiches and given the chance to really soak in the bread. After marinating for a while, they are baked to crisp up the bread and to allow the cheese to melt.
These are the best little sandwiches ever. They are a hit with both adults and kids. My 5 year old gobbles them up every. single. time I make them. They are also one of the first foods to disappear at any gathering. Along with being incredibly simple to make, they can also be made ahead of time. Allowing you to mark just one more thing off your "to do" list so you can enjoy time with your family and friends.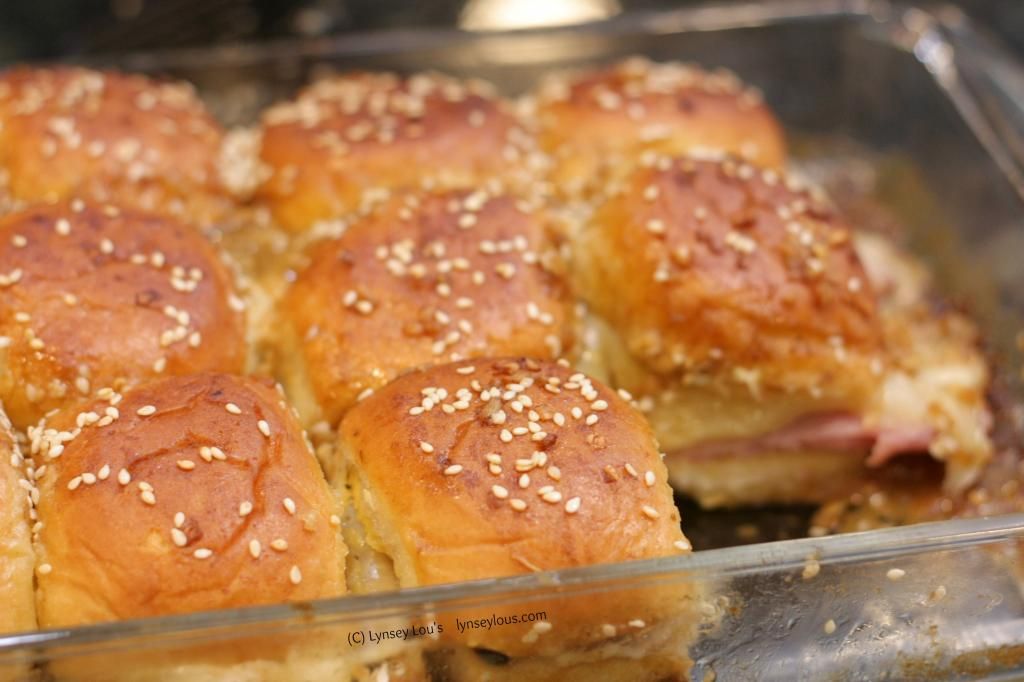 These little sandwiches are great for parties and get togethers (uh-hum...Super Bowl) . They are also great for snacks, as well as easy, weeknight meals. They only need to "marinate" for about an hour but are just as good even if they sit overnight. So, be sure to add these simple, yet addicting sliders to your game day menu.
Hawaiian Roll Ham and Cheese Sliders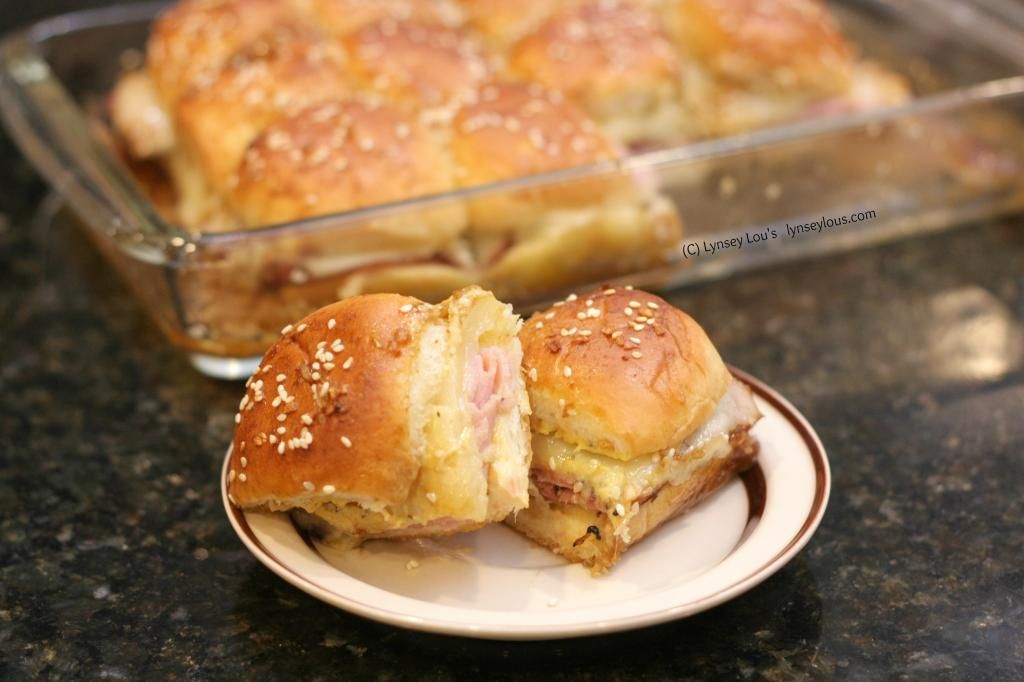 Ingredients:
For the sandwiches-
12 Pieces honey or maple glazed ham, thinly sliced
12 Pieces swiss or provolone cheese
1/4 Cup mayonnaise
2-3 Tbsp mustard, depending on taste
For the sauce-
1 Stick unsalted butter
2 Tsp mustard powder
1 Tbsp minced onion
1 Tbsp Worcestershire sauce
2 1/2 Tsp sesame or poppy seeds
Directions:
For the sandwiches-
Split the rolls in half. In a small bowl combine mayonnaise and mustard and stir to combine. Spread the mixture on the top and bottom half of the rolls. Fold the ham in quarters and place on each roll. Top ham with cheese, followed by the top of the rolls.
Place the sandwiches in a pyrex baking dish that is slightly larger than the rolls.
For the sauce-
Place butter in a microwave safe bowl and heat until melted. Add the mustard powder, onion, worcestershire and seeds and whisk to combine. Pour evenly over the rolls. Cover with foil and allow to chill for at least 1 hour, or overnight.
Remove pan from fridge and allow to come to room temperature.
Preheat oven to 350. Place the sandwiches in the preheated oven and bake for 10-15 minutes, until the rolls are golden brown and cheese has melted.
Recipe source: Adapted from a family friend