It's officially fall-like weather here and I couldn't be more excited.  Bring on the jackets, comfort food and cozy beverages.
To me there's nothing better than sipping on a warm cup of coffee in the mornings or relaxing with a cup of warm hot chocolate in the afternoon or evenings.  Hot chocolate has always been one of my favorite fall and winter time beverages.  There's just something about having a cup full of steaming, smooth and rich hot chocolate that makes me feel so happy.
Over the past few years, I've ventured out and started trying different variations of hot chocolate. Mexican hot chocolate.  White hot chocolate. And even 
white chocolate in my pumpkin lattes
. Craziness right?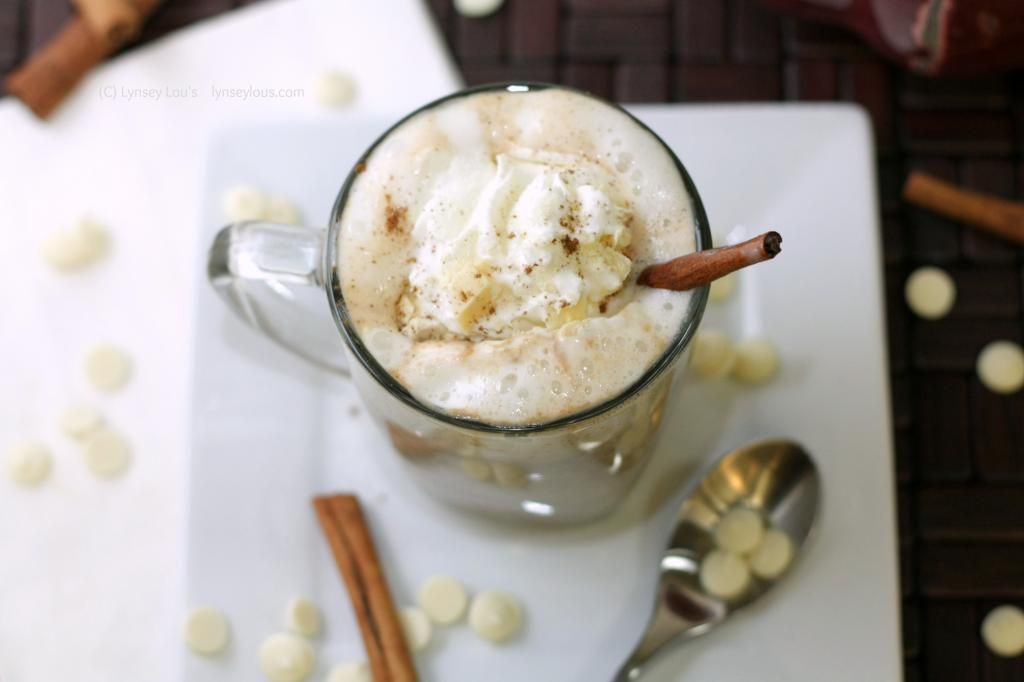 Since I am beyond addicted to my
white chocolate pumpkin spice lattes
, I wanted to try omitting the coffee and whipping up a simple cup of pumpkin spice white hot chocolate.