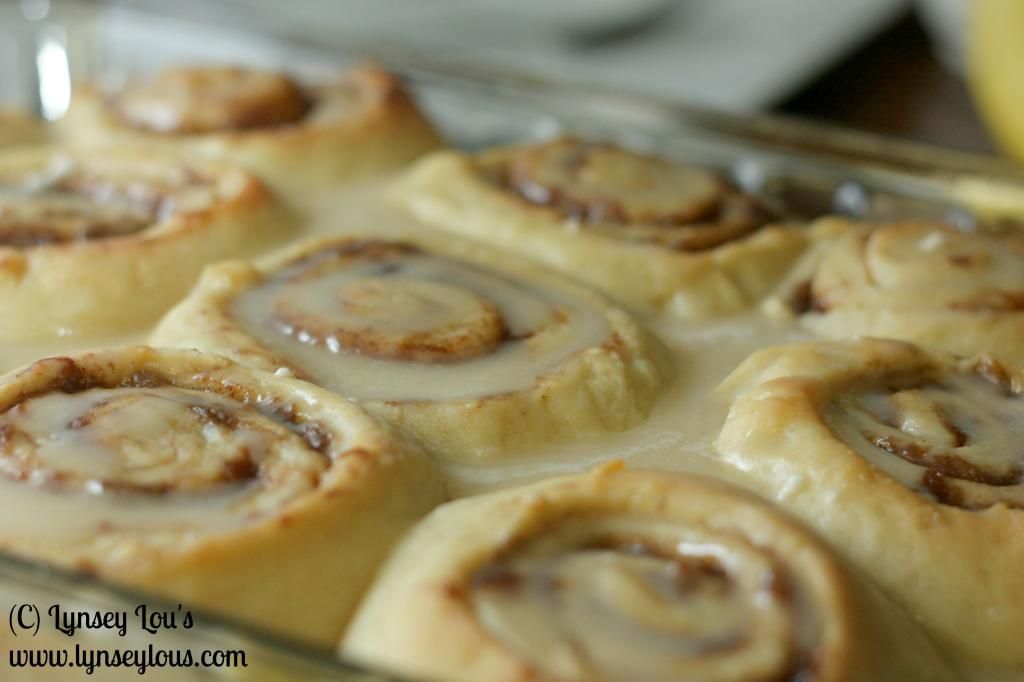 This month the Daring Bakers kept our creativity rolling with cinnamon bun inspired treats. Shelley from
C Mom Cook
 dared us to create our own dough and fill it with any filling we wanted to craft tasty rolled treats, cinnamon not required!
As you know, I'm a sucker for cinnamon rolls so I was beyond excited when I read our challenge for 
The Daring Bakers
 this month was cinnamon rolls.  But, it didn't have to be a simple cinnamon roll, we could create a roll with any type of filling we wanted!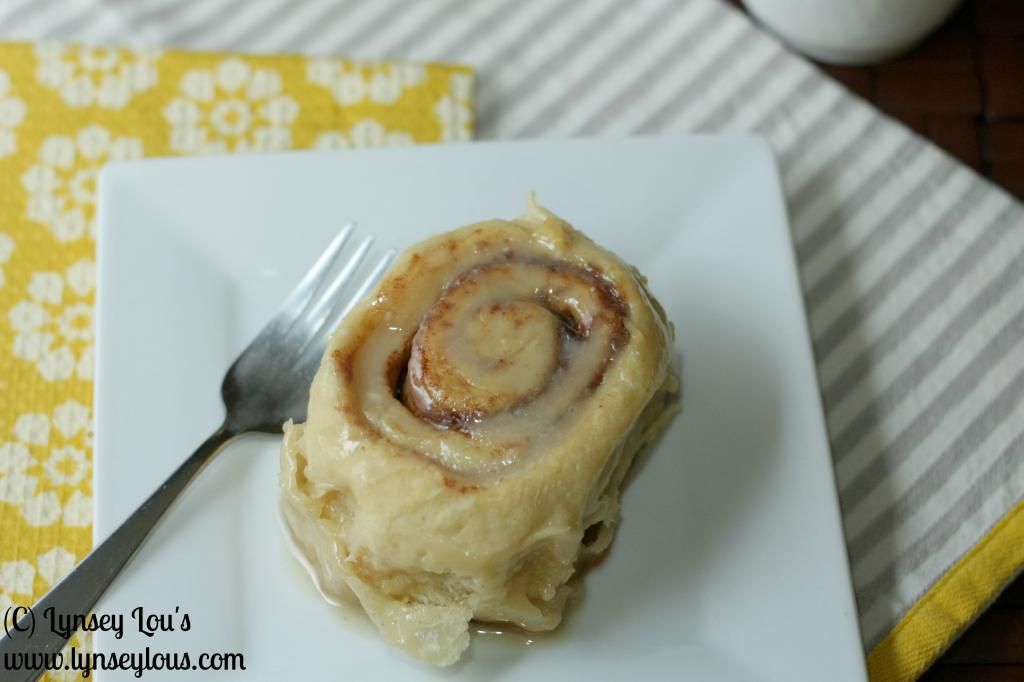 Hmmm, what should I fill that wonderfully fluffy, pillow-y dough with?  Nutella? Raspberries? Chocolate?  I mean the options just keep going.  But then, I saw it.  I know it's not an original creation, but I saw roasted banana cinnamon rolls and that was it.  The bells and whistles were going off in my head.  A roll filled with brown sugar roasted bananas.  Oh, but it didn't stop there.  Not that cream cheese frosting is ever disappointing but these bad boys were topped with a maple frosting.