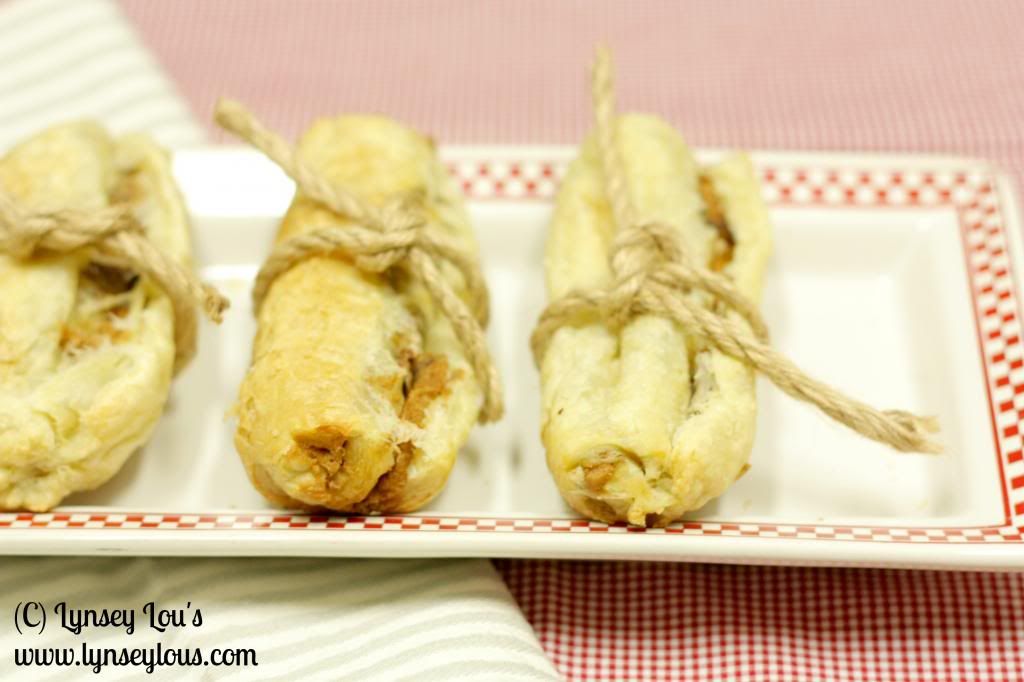 I am so excited to share today's recipe with you! Not only is it simple, it is elegant, amazingly delicious, and would be the perfect addition to your dessert table at your next party. Another plus, they are only 3 ingredients, 4 if you sprinkle them with a little sugar.
These puff pastry rolls come together in a matter of minutes; it's simply unrolling the puff pastry, spread the biscoff and roll. Then wait about 15 minutes and you're ready to taste the most yummy dessert you've ever sunk your teeth into. The puff pastry is the perfect base to spread the sweet Biscoff spread on, and I topped it with few miniature dark chocolate chips. I had to practice self restraint with these little babies, and I'm sure you will too!
These rolls would also make cute diplomas at your graduation party. Simply tie a piece of twine, ribbon or rope around the center, line them on a platter and watch your guest be tickled at the presentation and then giddy with delight after devouring them.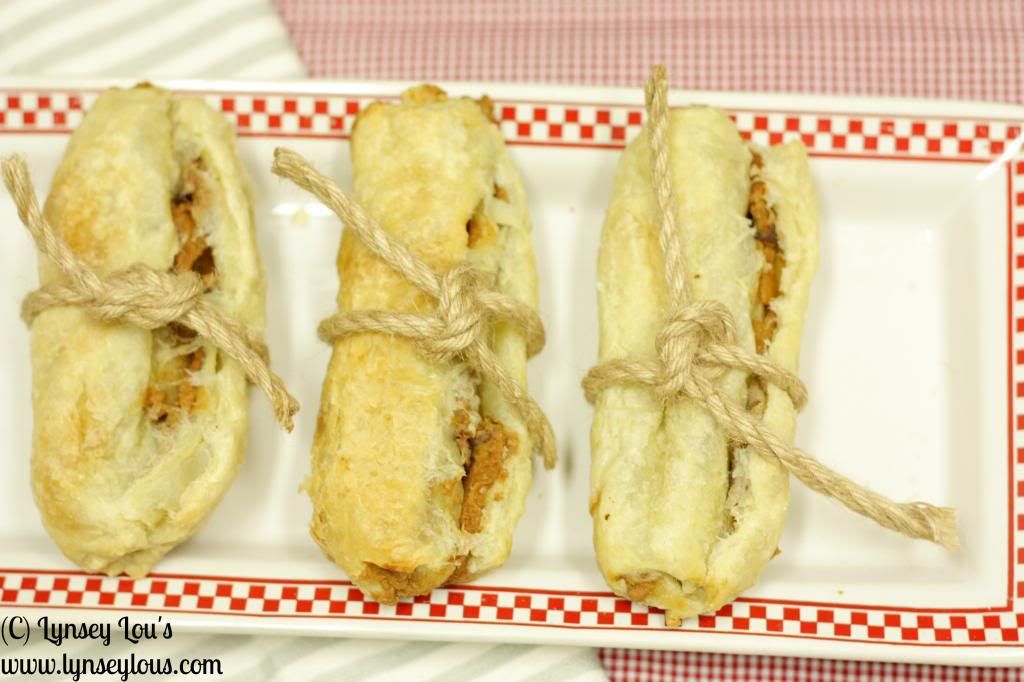 A word of advice, I would definitely make a double...maybe a triple batch because these little rolls will fly off the table and your guests will be coming back for seconds and thirds.
Biscoff Stuffed Puff Pastry Diplomas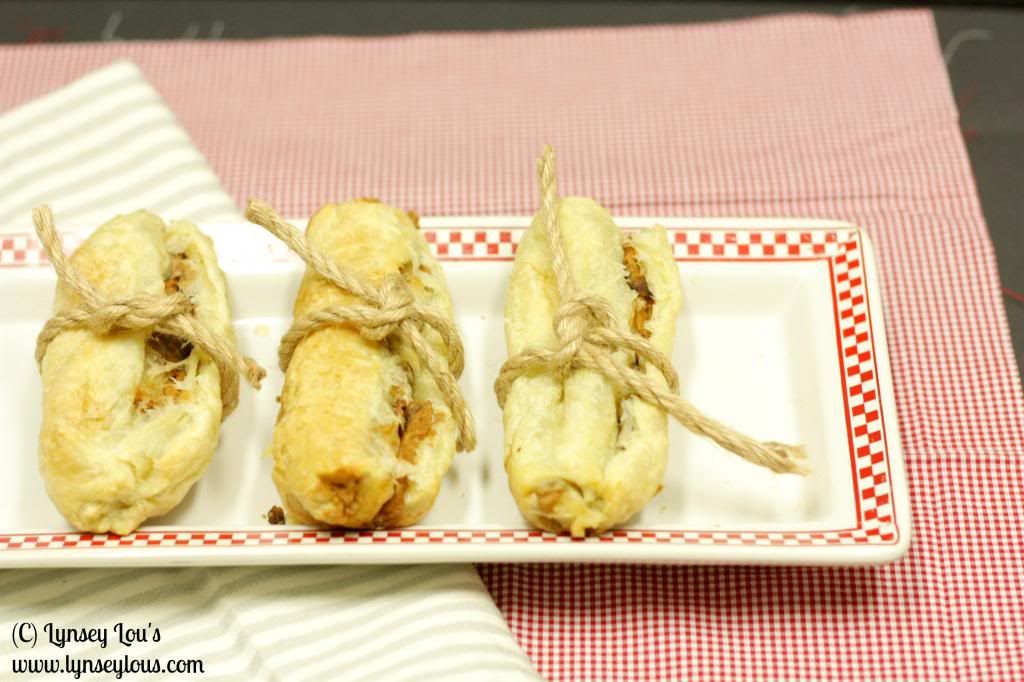 Ingredients:
1 Package puff pastry dough
1/2 Cup Biscoff spread
2 Tbsp mini chocolate chips
Sugar, for topping-optional
Directions:
Preheat oven to 400. Spray a baking sheet with non-stick cooking spray and set aside.
Unroll both sheets of puff pastry and cut each sheet into 4 squares. Place one tablespoon of biscoff on each square and spread evenly, leaving 1/4 inch of a border. Sprinkle 1/4 teaspoon of the mini chocolate chips on each square. Roll square, semi-tight and pinch the edge to secure. Also, pinch the ends to secure, repeat with remaining squares.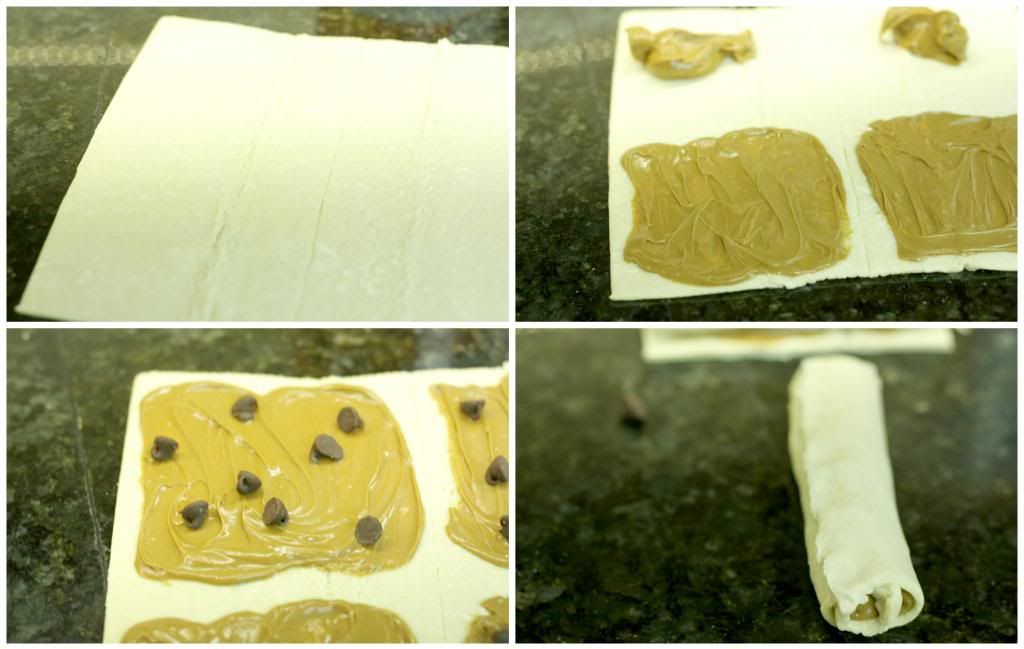 Sprinkle with a touch of sugar, if desired. Place in the preheated oven and bake for 15 minutes. Remove, allow to cool slightly and serve.
To make them look like diplomas, tie a ribbon around the center of each and place on a platter.
Recipe source: A Lynsey Original