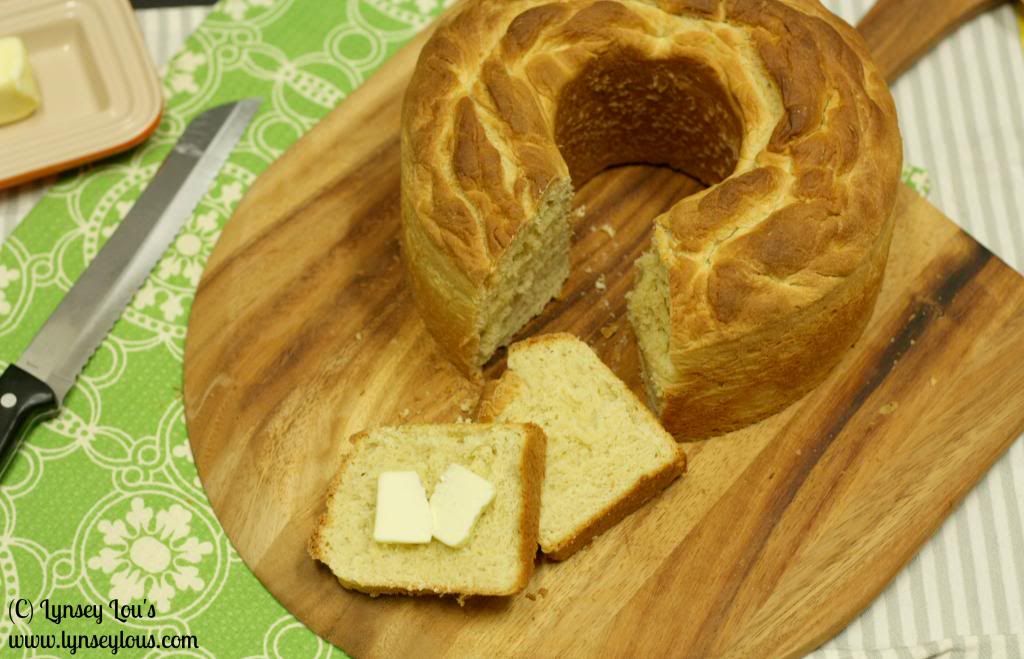 I am a bread loving, carb craving fool. The more fluffy the bread the better. What puts it over the top? Well, warm bread schmeard with a dab of good butter. There's nothing better in my book. I love bread of all kinds, but I'm a sucker for homemade. The stuff that is buttery, slightly sweet, and oh-so-fluffy. Who is with me?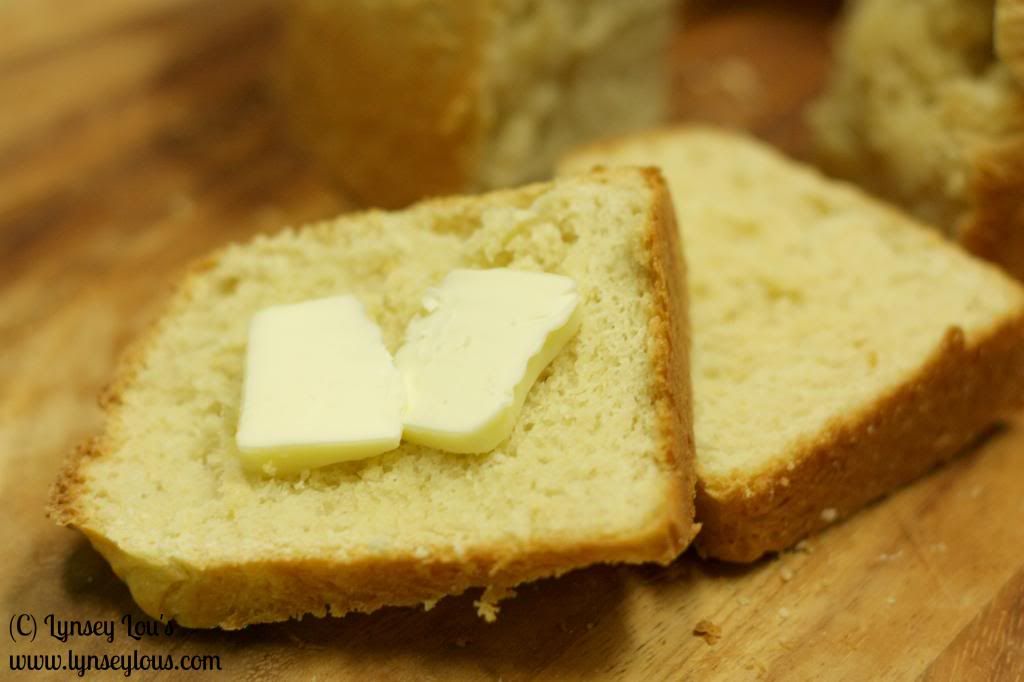 One person that's with me for sure is Renee, of
Kudo's Kitchen by Renee,
my assignment for this month's Secret Recipe Club Renee is fun, full of life and energy and that all comes through no only in the look of her blog but in her stories she tells. She is a fun-loving wife, mom (to two grown sons as well as a few fur babies), cook, baker, blogger and artist. Her passion is being in the kitchen, art and blogging which is evident in her blog. She loves trying new recipes, and always has. Her blog is a combination of a variety of foods; quick fix snacks and appetizers, main courses, delicious desserts, breads, and a various array of other items. If you are in need of some yummy recipes, beautiful artwork, stories of animals, or just something to brighten up your day you must head over to her blog and have a browse!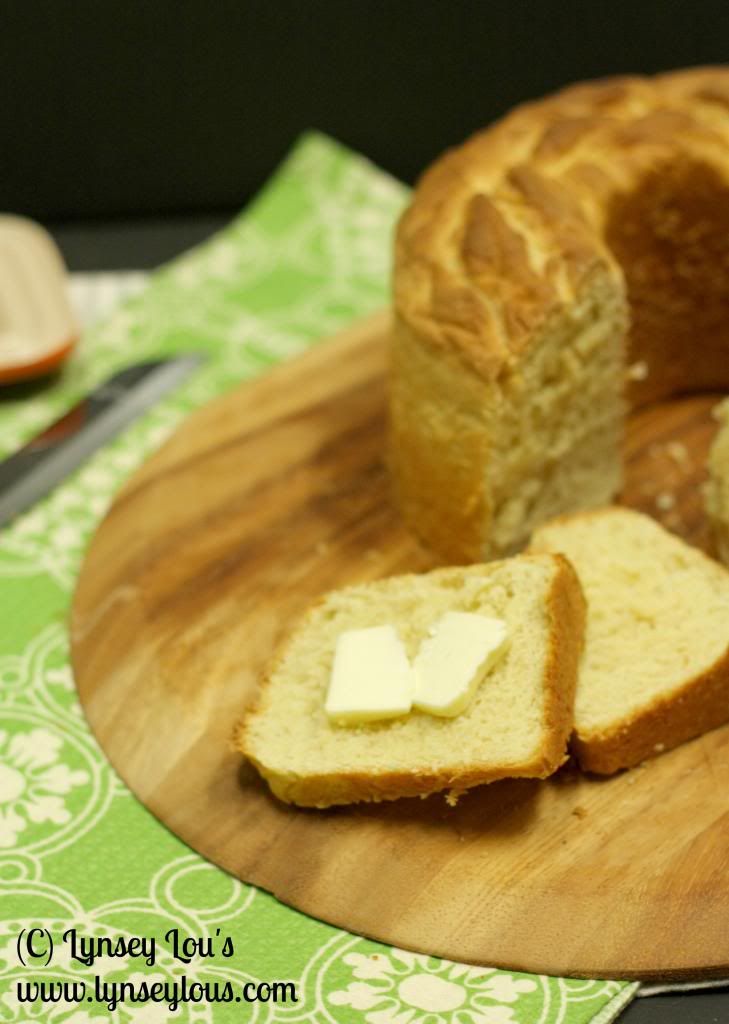 But, back to this bread. Renee deemed this bread as her best friend. Calling this bread "one yeasty chick that has it all going on". All I did was see the picture and read the title and I was sold, her description of the bread was only bonus points for my yeast loving, bread craving self. It wasn't a second later that I was in the kitchen whipping up a batch of this amazing looking bread. And folks, can I just tell you that Renee was right on all accounts. This bread is amazing and will definitely be scarfed up the moment it comes from the oven!
Enjoyed fresh from the oven it's out of this world. Heated with a smidge of butter, delicious. Used to make French toast (or even stuffed French toast)- Shut The Front Door! Oh my goodness, no matter how you use this bread, just be sure you make some and keep this recipe in your back pocket when you need an amazing and fail-proof buttery bread.
Sally Lunn Batter Bread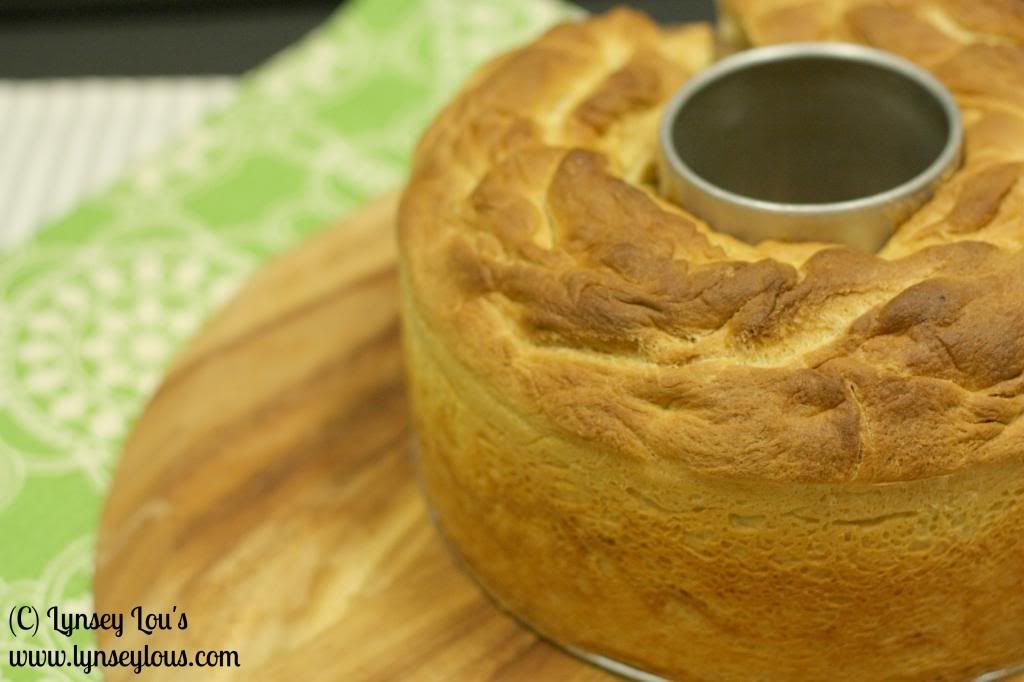 Ingredients:
1 package (2 1/4 teaspoons) yeast
1/2 Cup warm water
Small pinch sugar
1 Cup warm milk
1/2 Cup (1 stick) unsalted butter, softened
1/4 Cup sugar
2 Tsp salt
3 Eggs
5 1/2-6 Cups flour
Directions:
Combine yeast, warm water and sugar in a small bowl and allow the yeast to proof, about 5 minutes.
Meanwhile, combine milk, butter, sugar, salt and eggs in a large mixing bowl. Using a wooden spoon, or the paddle attachment of an electric mixer, mix to combine the ingredients. If using an electric mixer, switch to the dough hook. Add the yeast mixture along with 3 cups of flour and mix to combine. Slowly add the remaining flour, half a cup at a time, and continue kneading until the mixture is soft and not sticky. Once that consistency is reached, knead for an additional minute. Remove to a large, well oiled bowl, turning the dough to coat and cover with a towel. Allow to rise in a warm place for an hour, until doubled in size.
Once the dough has doubled in size, punch down and knead a few times and transfer to a tube pan that has been coated in non-stick cooking spray. Place the dough, evenly in the prepared pan. Cover and allow to rise another hour, until doubled in size.
Preheat oven to 400 degrees. Place the pan with the risen dough in the preheated oven and bake for 25-30 minutes, or until the bread sounds hollow when tapped. Allow to cool completely on a wire rack.
Recipe source:
Kudo's Kitchen by Renee,
originally from Taste of Home:
Recipes Across America