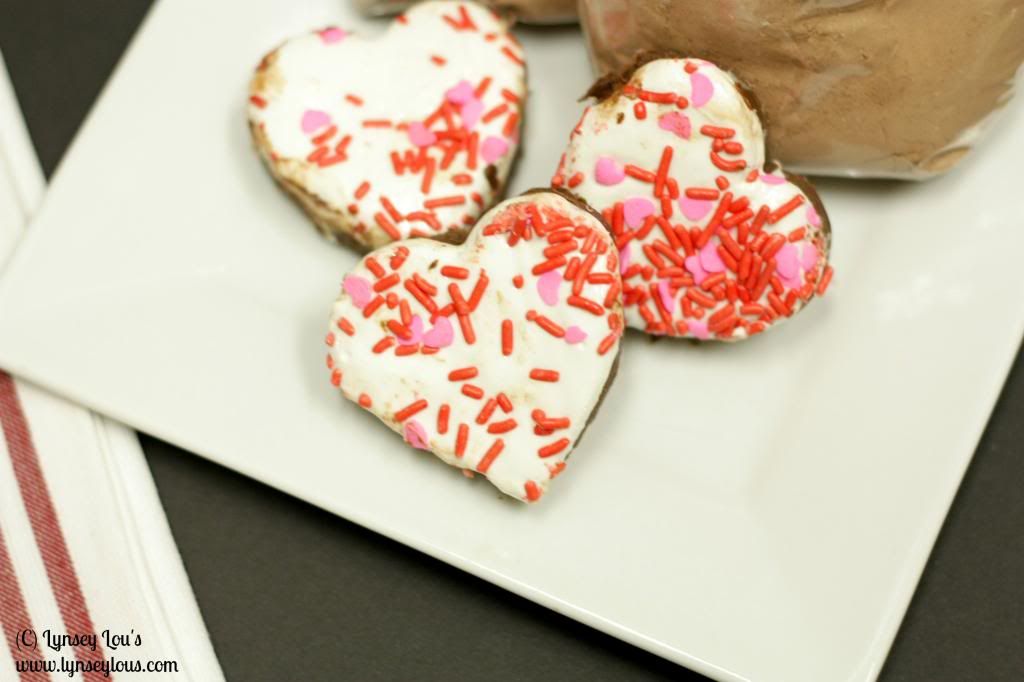 Tomorrow is Valentines! Have you bought your cards, flowers, chocolates and gifts? Or will you be running by the store tonight or tomorrow at lunch to get your cards and such? Or, do you even celebrate?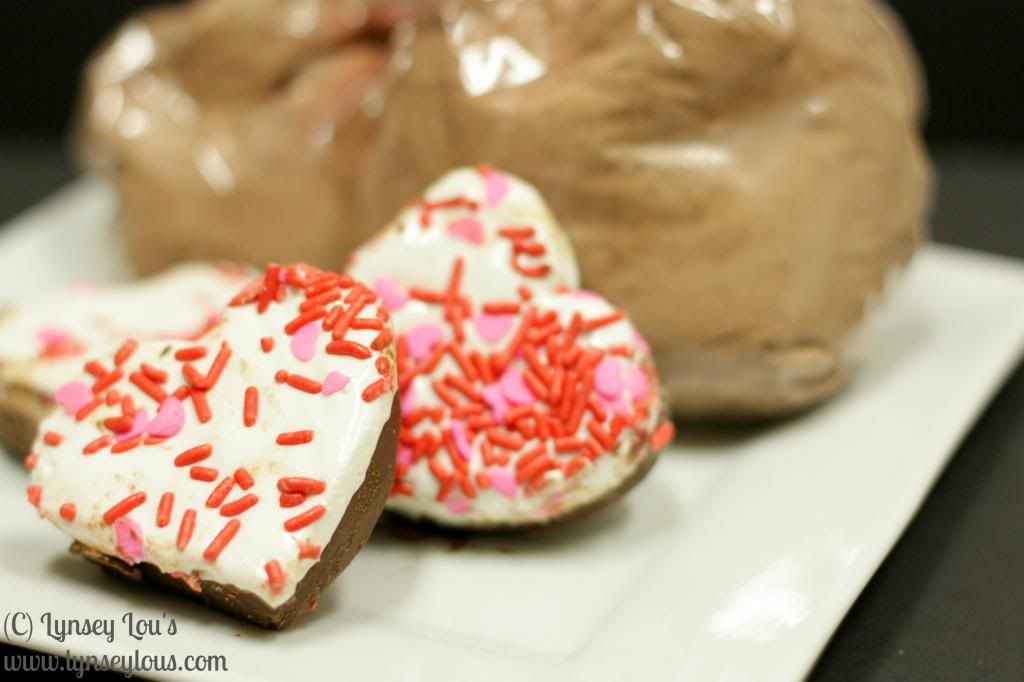 We celebrate Valentine's in our house but we don't go over the top. Maybe a card and a box of chocolates and then I'll cook a special meal for us, but we don't buy elaborate gifts and don't want to fight the crowds at busy restaurants. Plus, we enjoy spending time with our little guy and staying home is definitely the best way we can take advantage of that on such a busy restaurant holiday.
Speaking of the little ones, do you do anything special with or for them? Tucker loves being in the kitchen with me, anytime I step foot in the kitchen he's right there with me. He can't pull a chair up fast enough to assist me in whatever I'm doing whether it's a grilled cheese, chocolate chip cookies or cutting out sugar cookies. He's by my side the entire way through and I love it. So any time I think of something Tucker can help me with from start to finish we are in the kitchen doing an activity just for him.
These nutella marshmallows are one of those things that are so simple, and only 2 (3 ingredients if count the sprinkles) ingredients and can be customized to his liking. What's even more fun than sprinkles? Cutting them out in fun shapes. Since Valentine's is tomorrow we cut out hearts and used some fun Valentine's sprinkles. He had a blast making these.
These are so much fun, not only to make but to eat. Tucker could eat them alone, but they are also a fun topper for a big glass of hot chocolate and would make fun gifts for friends, teachers and even co-workers. Pop them in a cute mug with some hot cocoa mix and you've got a cute, inexpensive and heart felt gift.
Nutella Marshmallows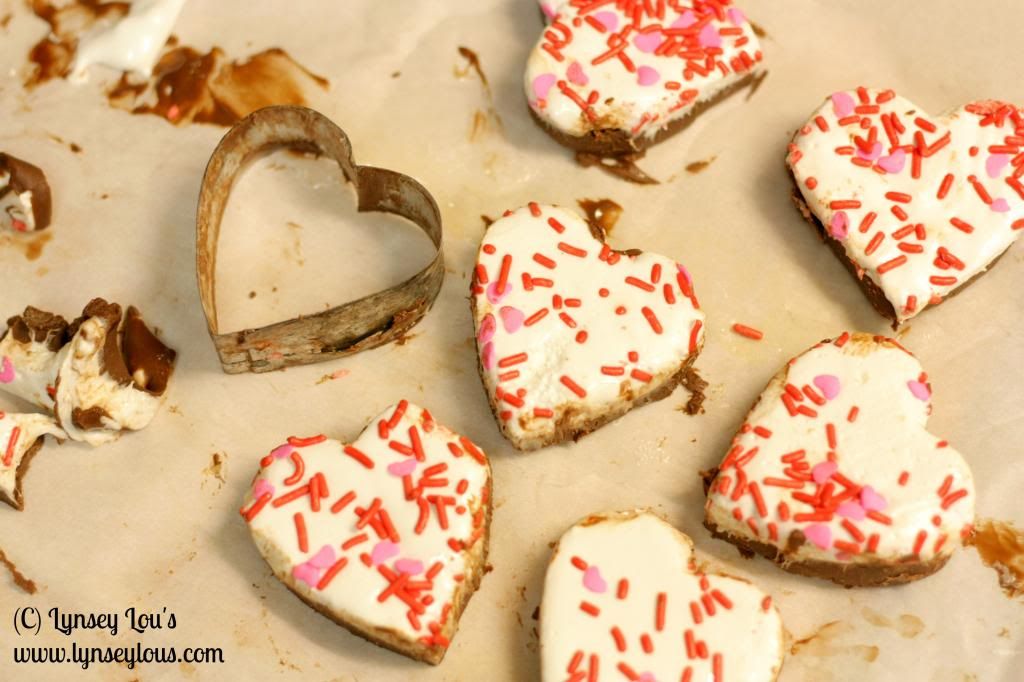 Ingredients:
1 Cup Nutella
1 1/4 Cup Marshmallow fluff
Sprinkles, if desired
Directions:
Line a loaf pan with parchment paper and spray with non-stick cooking spray. Set aside.
Place Nutella in a microwave safe bowl and heat for about 15-20 seconds, until it can be easily poured and spread. Pour in the prepared pan and spread into an even layer.
Next, place the marshmallow fluff in the microwave and heat for 15 seconds, just to soften slightly. Pour over the Nutella and carefully spread into an even layer. Add sprinkles, if desired. Place in freezer until set, at least 1 1/2 hours.

Once the mixture is set, use a cookie cutter of your choice and cut out marshmallows. The fluff will be easy to go through, but the Nutella may require a little extra force! Place in a plastic bag and return to the freezer until ready to use or eat!

Yields about 7 moderately sized hearts.

Receipe source: A Lynsey Original