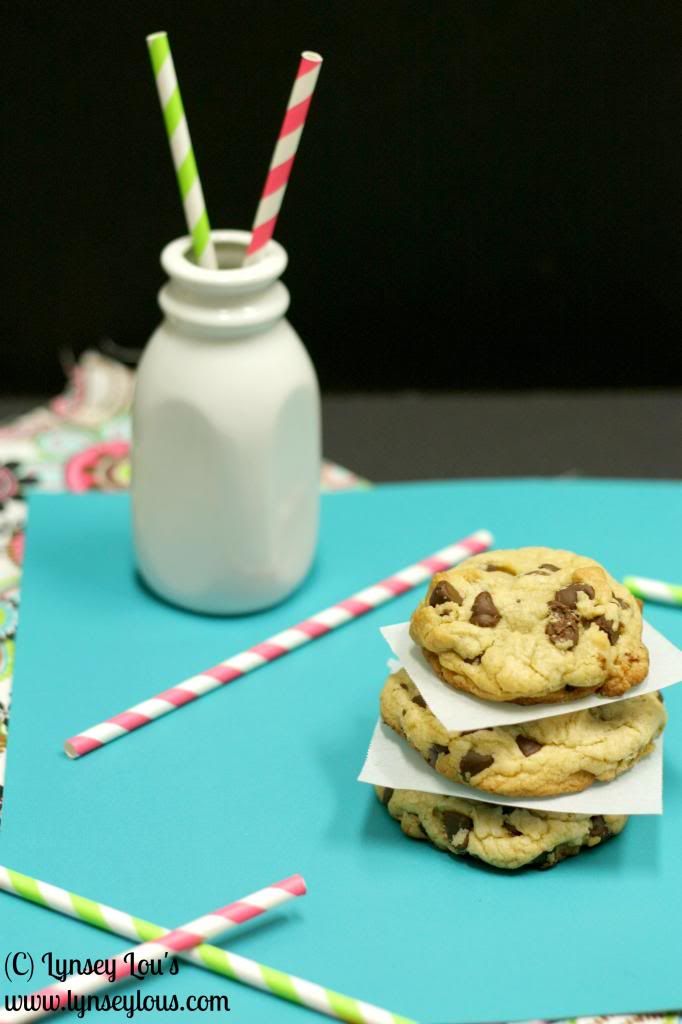 I have been on a serious cookie kick lately.  I mean, it's to the point that I literally
need
  a cookie on a daily basis.  But not just any cookie.  A thick, chewy, gooey, chocolate chip cookie.  One that my teeth will just sink into and the cookie almost sticks to my teeth.  And this has been going on for about the past few weeks.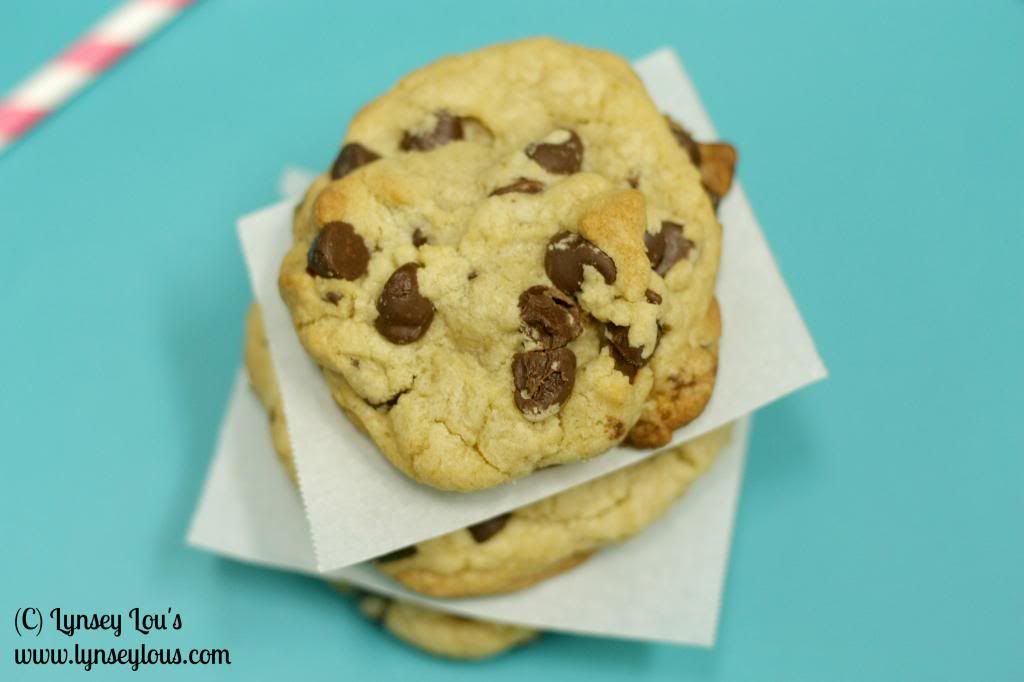 I've tried this cookie or that cookie, and while they have been good that have been
it. 
They haven't been The One I've been craving.  The type of cookie I wanted was one that had some substance.  Some umph, if you will.  It couldn't be too thin, too crispy, or too cakey.  So you see, I had a predicament.   
All that recipe searching and testing finally came to an end about a week ago.  I found The One I had been searching for.  It was the perfect recipe; the cookie was thick. Check. Gooey. Check. and Chewy? Yes, even that was checked off the list.