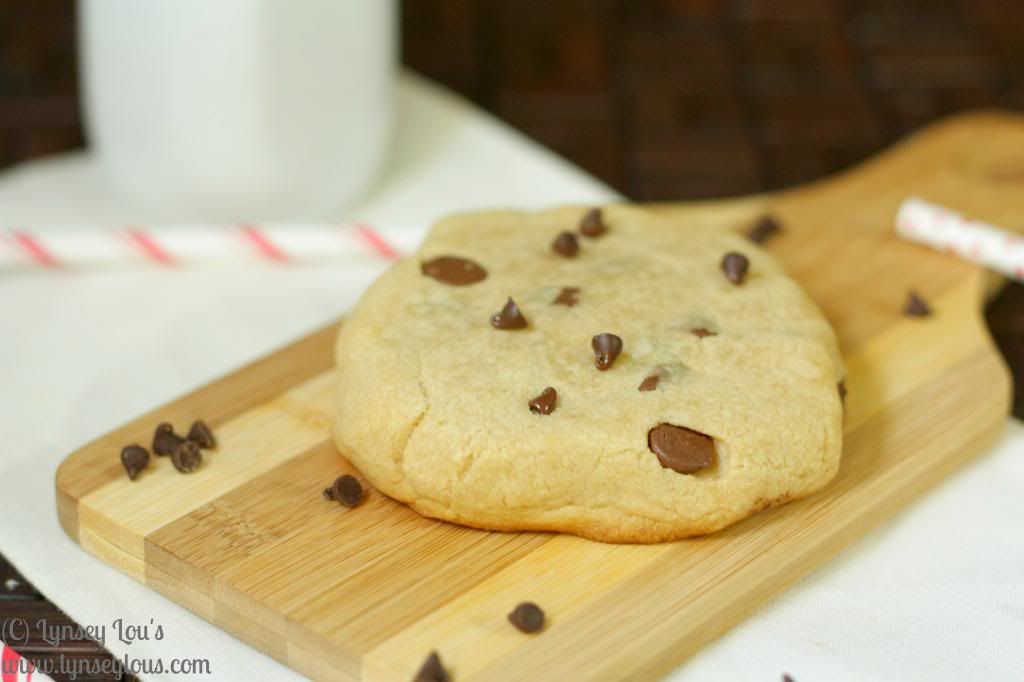 Okay, so have you ever found yourself in dyer need of a cookie but there's not one to be found. Or, you really don't need to bake an entire batch...because let's face it, you'll sit around and eat every single one in one sitting? (or maybe that's just me, but no one's judging here) Or you've created incredibly picky cookie connoisseurs who will only eat cookies warm, straight from the oven? Because, yeah, I've done that at my house.
So, if you find yourself shaking your head in agreement, or you just need one little cookie to get you through then I have something amazing for you! A single serve cookie. That's right; one cookie. No need to sit in the kitchen scooping one ball of dough after another. This, my friends, is simply a matter of mixing a few ingredients and baking it up.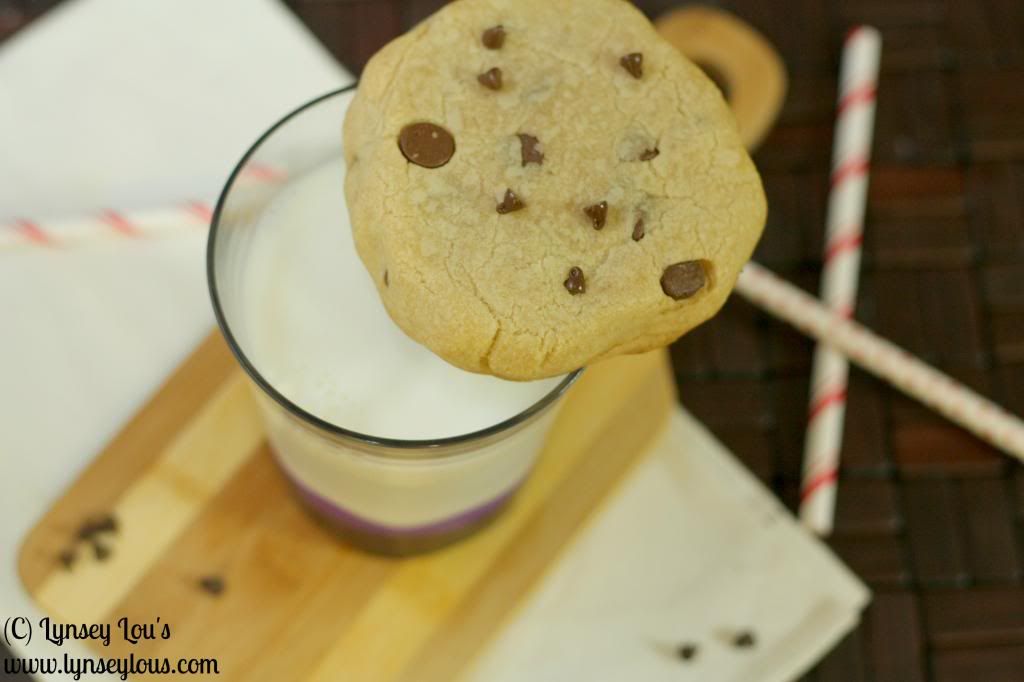 And let me tell you, this isn't just any cookie or a cookie that is for the faint of heart. This is a hefty cookie for the most avid of cookie lovers. Thick, chewy, gooey and full of chocolate chips. This puts your average cookies to shame; this is the type of cookie you want to indulge in when you're sitting up by yourself watching re-runs of friends at 1:00 in the morning. Or, well anytime you need that cookie fix.
So the next time you find yourself in need of an indulgent treat; forgo the pint of ice cream in your freezer, the candy bar sitting in your candy jar, or the 2 pound bag of M&M's that's taunting you and make one of these delicious cookies and treat yourself. After all, you deserve it!
Single Serve Chocolate Chip Cookies
Ingredients:
2 Tbsp unsalted butter
1 Tbsp brown sugar
1 Tbsp granulated sugar
1/8 Tsp vanilla
1/8 Tsp salt
4 Tbsp flour
1/2 Tbsp cornstarch
2-4 Tbsp chocolate chips, depending on taste
Directions:
Preheat oven to 350. Line a baking sheet with a silicon baking mat and set aside.
Place butter in a medium microwave safe bowl. Place in microwave and heat for 30-45 seconds, until completely melted. Add both sugars and vanilla and whisk vigorously for about 45 seconds, until sugars are dissolved. Add the salt, flour and cornstarch and whisk until combined. Add the chocolate chips and stir to incorporate.
Form the cookie into a round, disk shape and place on prepared baking sheet. Bake for 15-18 minutes; depending on how gooey you like the center. Remove and enjoy with a tall glass of mil!
Recipe source: A Lynsey Original