Brownies are hands down one of my all-time favorite desserts. But, when it comes to brownies I'm picky. I want a gooey, fudgy brownie that is packed full of that chocolate goodness. Give me a good ol' classic brownie and I'll be a happy camper. Don't worry about adding powdered sugar, frosting or even ice cream. The perfect fudgy brownie is all I need.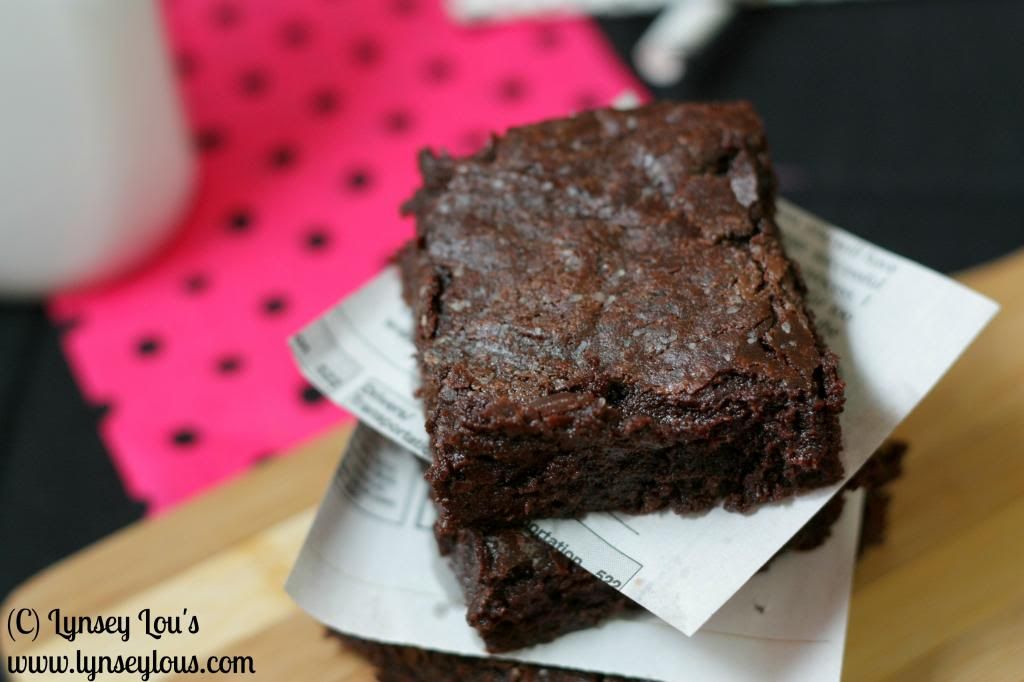 I could literally sit down with a fork and eat an entire pan. But, I practice restraint not only because I would end up with a huge stomach ache but also because brownies, and desserts in general, are not the most healthy option to gorge in. So, what if I were to tell you that I have the perfect indulgent, fudgy brownie recipe that was a little lighter than your traditional brownie but still just as good?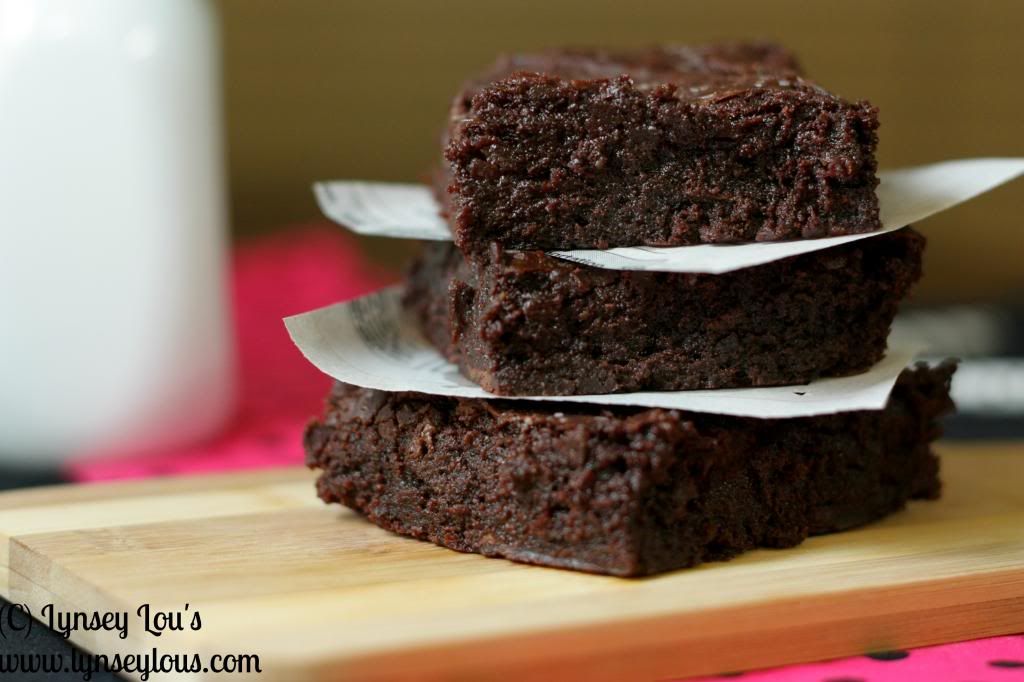 Sounds too good to be true, right? But guess what, it's not. I honestly do have a delicious, lightened up brownie that is still amped up with chocolate goodness and it's a little lighter than most brownies you'll sink your teeth into. 
This recipe gets it's chocolate flavor from cocoa powder and dark chocolate. It uses less butter and eggs than the traditional recipe and utilizes a little low fat milk for the extra moisture. To really amp up that chocolate flavor I added a few chocolate chips to the batter and you can see them dispersed throughout the brownie mixture. A little sprinkle of salt across the top of the brownie really helps to set off that chocolate flavor.
The end result is a brownie that is incredibly moist and chocolaty. One bite definitely won't be enough, you'll keep going back for one bite after another. And, the best part, you don't have to feel guilty about a little indulgence. Now you can have your dessert and stay on track with your resolution! My gift to you for a successful, healthy new year!
Lightened Up Fudgy Brownies
Ingredients:
4 Tbsp unsalted butter
3 Oz dark chocolate, chopped
2 Tbsp vegetable oil
1 Cup granulated sugar
2 Large egg yolks
1 Egg
1 Tsp vanilla
3 Tbsp low fat milk
1/2 Tsp salt
3/4 Cup flour
5 Tbsp unsweetened cocoa powder
1/2 Cup chocolate chips
Directions:
Preheat oven to 350. Line a 8x8 pan with parchment paper and set aside.
Over a medium bowl sift together the cocoa powder, salt and flour and set aside.
Place butter and dark chocolate in a saucepan and place over medium-low heat and allow to melt. Add the vegetable oil and sugar and stir to combine. Add the vanilla, milk, egg yolks and egg and whisk. Whisk the cocoa mixture into the wet ingredients until just combined. Add the chocolate chips and stir to combine.
Pour into the prepared pan and bake for 30-40 minutes, until toothpick inserted comes out clean.
Recipe source: A Lynsey Original