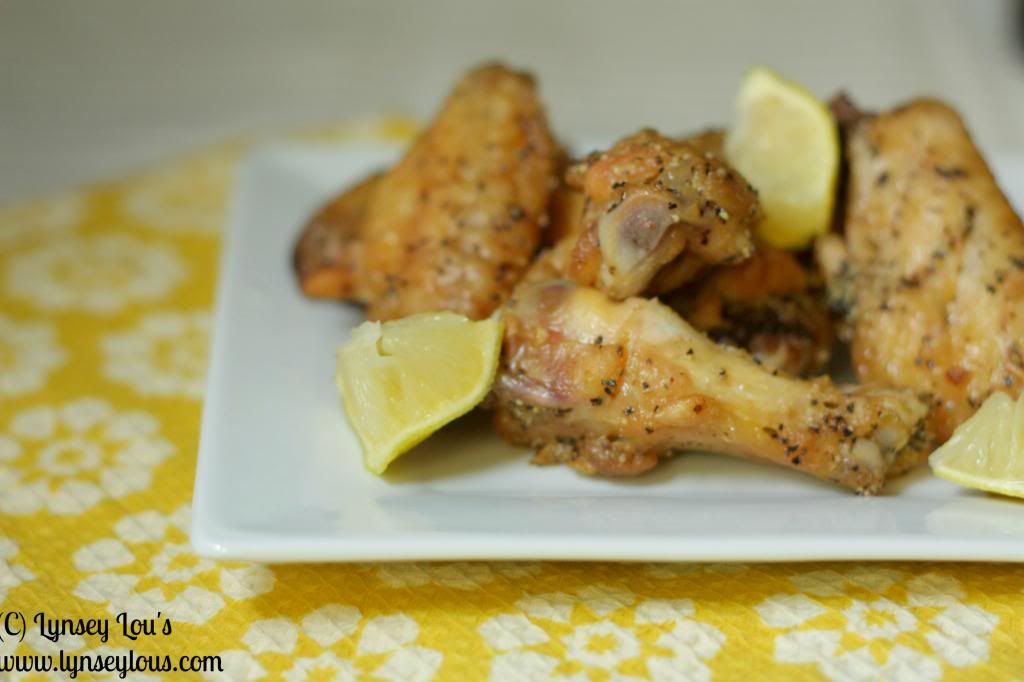 It's probably been at least 10 years since the first all-wing restaurant opened in our city. We had places that served wings among other items, but we didn't have a place that served wings, and wings only. So when they opened Spencer, myself, his brother and then girlfriend (now wife) were beyond excited. Before going our first time we did our research; we looked them up, read about them and studied the menu thoroughly. We didn't want to be overwhelmed our first time there.
We enjoyed the wings so much, that we made it a weekly thing. At least one evening every week we would all meet there; we'd order our wings (a variety so everyone could have a bite of this flavor and that flavor), get our fries, dips and drinks and scarf them down. That was a ritual until his brother and sister-in-law moved out of town. We still have our wing nights but they typically consist of either picking them up and bringing them home, or just making them at home. But even though things have changed, Spencer's love for one flavor in particular hasn't. He is obsessed with lemon pepper wings.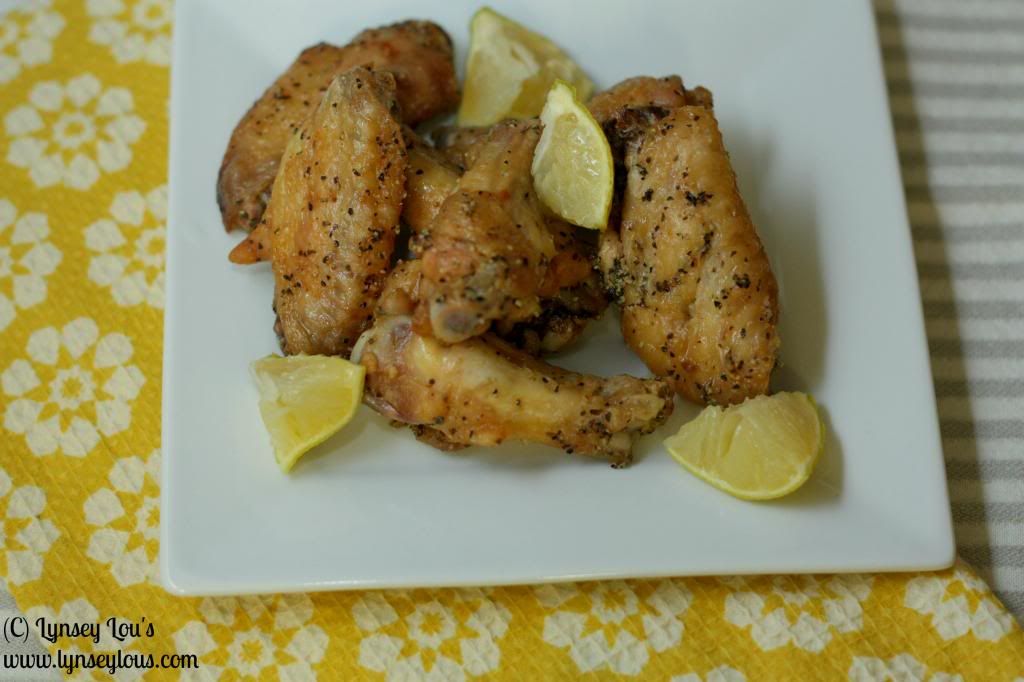 Any time we have wings there's no question about one of the flavors he will order. Lemon pepper, always. I think if there came a day that he didn't order them I would probably faint! So the other night when I was playing around with some different variations and flavors of wings I knew that lemon pepper
had
to one of the flavors. There were no questions.
So when Spencer got home and I was making the wings his face lit up when he saw the plate with lemons on it. He immediately dug in, after getting the okay that pictures had already been taken, and he was over the moon. He said they were hands down the best lemon pepper wings he had ever eaten. He even liked them more than the original, and let me tell ya, that's saying something! These wings are baked, but don't let that deceive you, they still have all that crispy crunchiness your accustomed to. They are then tossed in a mixture of lemon zest, fresh lemon juice, salt, pepper and pinch of garlic salt. These wings will leave you loving all the lemon pepper taste and not missing the fact they aren't fried.
Baked Lemon Pepper Wings
Ingredients:
12 Bone-in chicken wings
2 Tbsp olive oil
2 Tsp salt
1 Tsp pepper
For the sauce-
Zest of a lemon
Juice of half a medium lemon
1/2 Tsp salt
1/2 Tsp pepper
1/8 Tsp garlic powder
Directions:
Preheat oven to 375.
Place a wire rack on a rimmed baking sheet.
Place chicken wings, olive oil, salt and pepper in a large bowl and toss to coat. Place the coated wings on the wire rack. Place in the oven and bake for 45-55 minutes, turning halfway through, until skin is crispy.
When there is about 5 minutes left on the wings start the sauce. In a medium bowl combine zest, lemon juice, salt, pepper and garlic powder and stir to combine. Remove the crisp, cooked wings from the oven and transfer to the bowl, toss to coat. Serve immediately.
Recipe source: A Lynsey Original