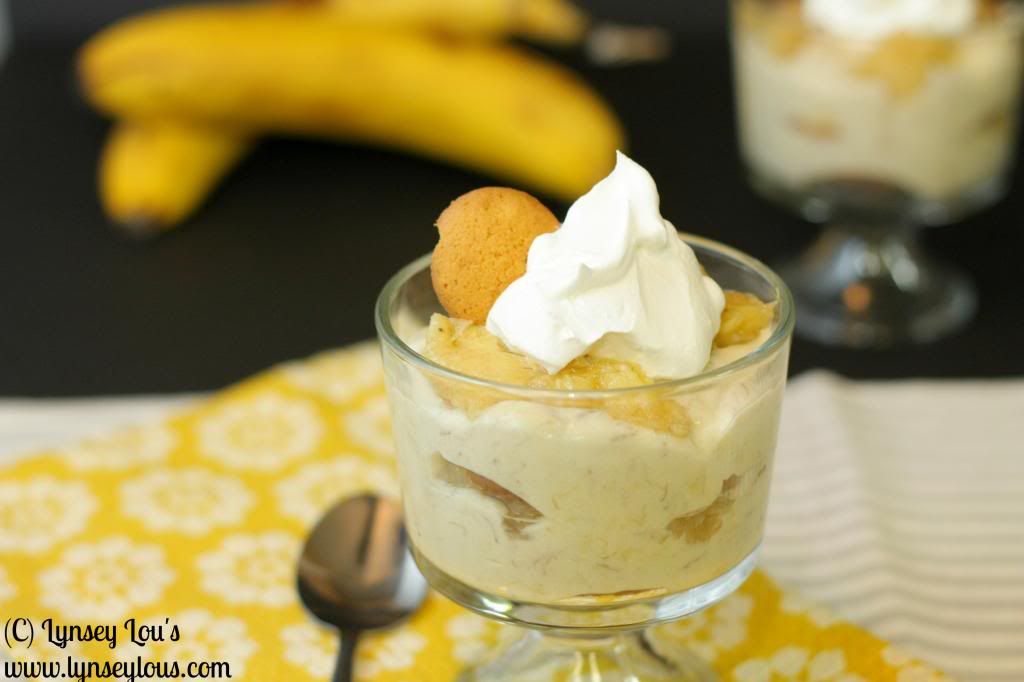 It's the last day of the year. Some people are planning their celebrations to ring in the new year, others are planning their feast with peas, cabbage and cornbread, and then there are others who are making those resolutions. Oh, the infamous resolutions. I believe everyone has a love-hate relationship with these little jewels. They are made with the best of intentions but for some reason or another are forgotten by March or April.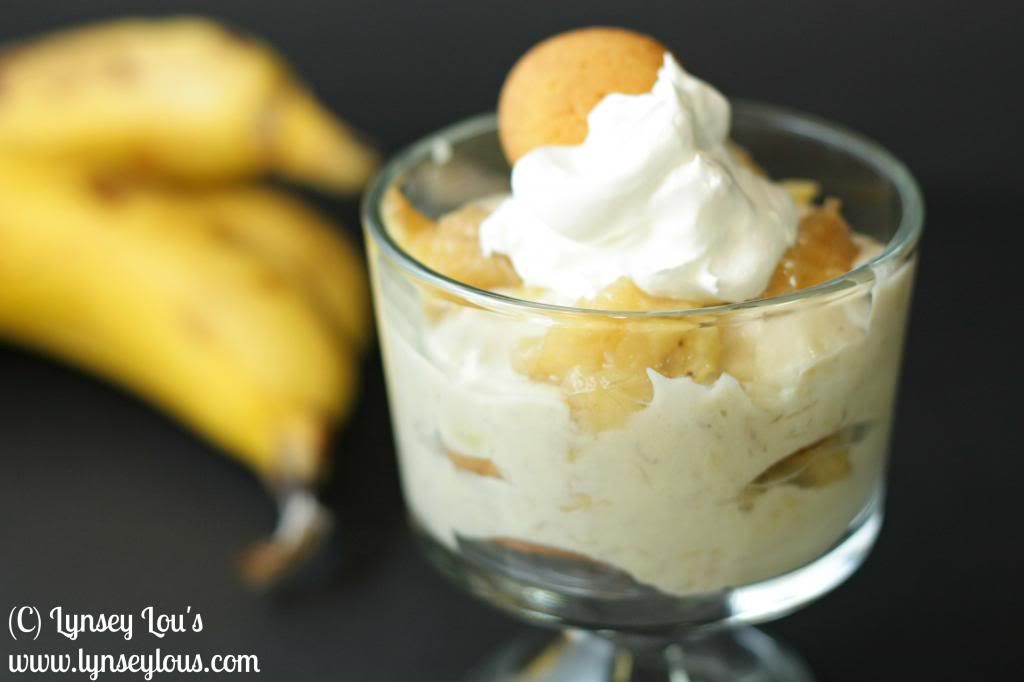 One of the resolutions that hits almost everyone's list every. single. year. is to shed to some extra weight. Get fit. Eat right. I believe we have all made that resolution at least one time. Am I right? But then we find a deliciously decadent dessert that we just
have
to have and then we slip off the bandwagon. Sound familiar?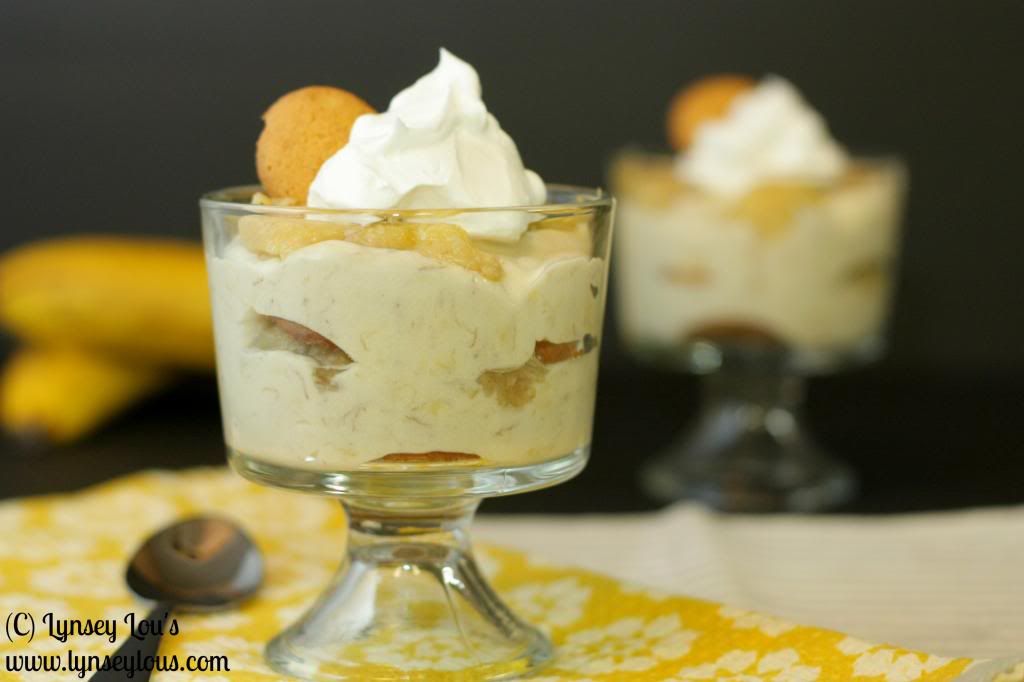 I'm a sucker for anything and everything sweet, so when I make this resolution I inevitably fall off track when I see a piece of chocolate, cake, cookie or a grain of sugar. I weak when it comes to this stuff. So in honor of the new year and for those of you trying to find a "new you" I'm not going to try to tempt you with a rich, sugar laden, unhealthy dessert. Instead, I'm going to tempt you with a lightened up, equally decadent version of a classic. Banana pudding.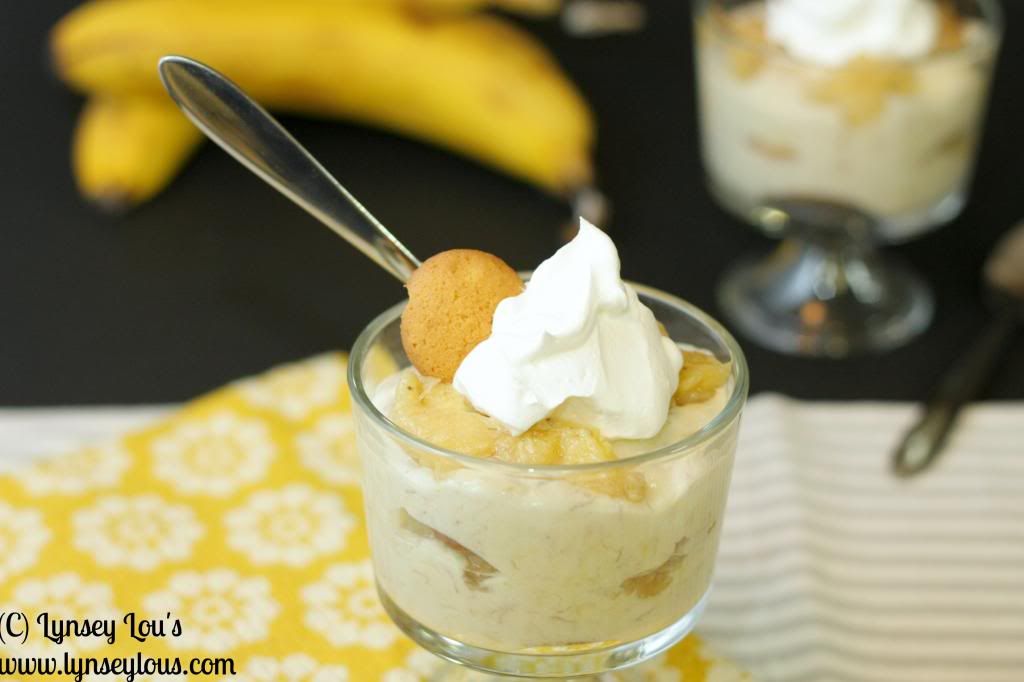 Banana pudding is one of my favorite desserts. It's a classic. There's just something about smooth, creamy pudding with pieces of banana and vanilla wafer that is so comforting. I could easily devour a huge bowl of this goodness. But pudding with cookies and whipped cream isn't one of the healthiest desserts that's out there. So I've come across a recipe that has reduced the fat in this amazing classic.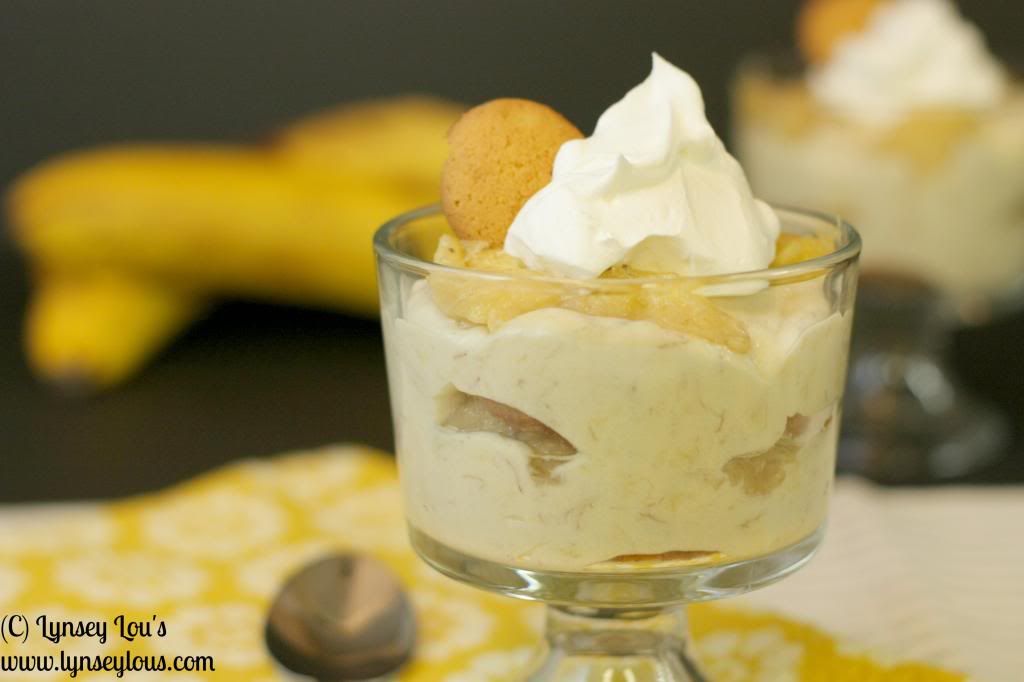 This pudding starts out with roasting bananas. The roasted bananas really amps up that banana flavor and takes this dessert to a whole new level. Then, instead of using a store bought pudding mix, you use a custard base then fold in roasted bananas that have been mashed along with reduced fat whipped cream. The banana custard is then layered with vanilla wafers, roasted bananas and all topped off by a little dab of whipped cream. The sugar may be reduced is this yummy pudding, but you won't miss it in the least. Now you can have a rich, delicious dessert without all the guilt.
Roasted Banana Pudding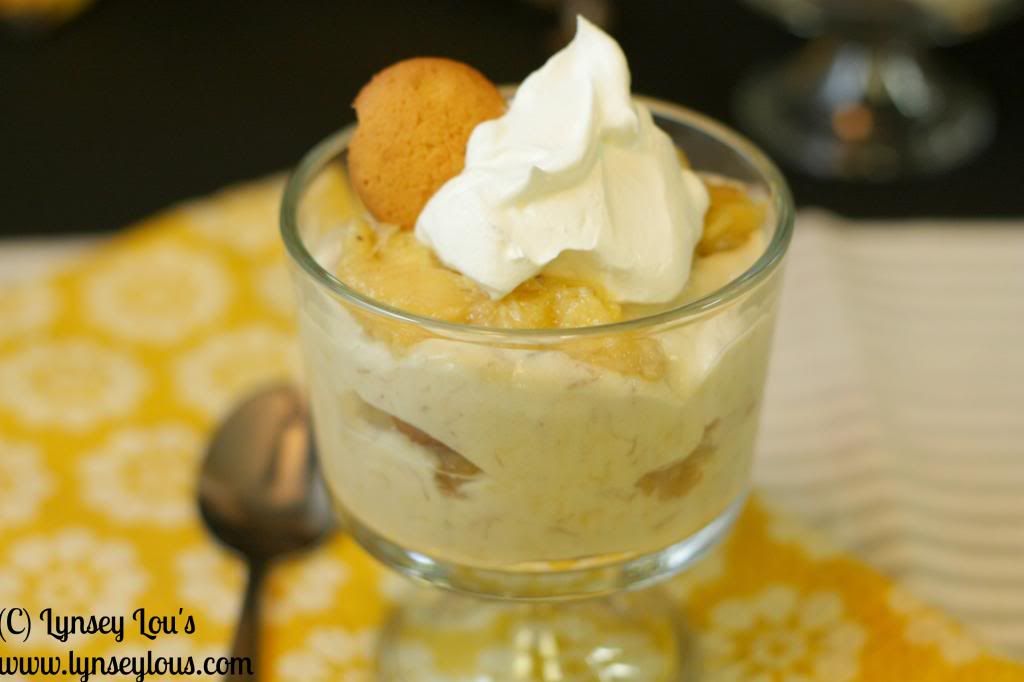 Ingredients:
5 Ripe bananas, unpeeled
2 Cups reduced fat milk
2/3 Cup sugar, divided
2 Tbsp cornstarch
1/4 Tsp salt
2 Large eggs
1 Tbsp unsalted butter
2 Tsp vanilla
1 (8 oz) container fat-free or reduced fat whipped cream
45 Vanilla wafer cookies, divided
Ingredients:
Preheat oven to 350. Line a rimmed baking sheet with parchment paper and place the bananas on the baking sheet.
Place the 2 bananas in a preheated oven and roast for 20 minutes. Remove and allow to cool.
Peel the 3 uncooked bananas and cut in 1/2 inch slices and set aside. Peel the roasted bananas and place in a bowl and mash with a fork until smooth.
Meanwhile, place milk and 1/3 cup of sugar in a saucepan and place over medium-high heat. Allow the mixture to come to a simmer, but not a boil.
Combine the remaining sugar, cornstarch, salt and eggs in a medium bowl and whisk to combine. Slowly whisk 1/2 a cup of the warm milk-sugar mixture in the cornstarch mixture. This will temper the eggs and keep them from scrambling. Once the mixture is warm, pour in the remaining milk-sugar mixture and return to heat. Cook over medium heat until mixture has thickened, about 3 minutes, being sure to stir constantly.
Once the mixture has thickened, remove from heat. Place pan in a large bowl of ice-water and allow to set for 15 minutes, until room temperature, being sure to stir occasionally. Once the mixture has cooled, fold in half of the whipped cream.
To assemble-
Spread 1 Cup of the banana custard evenly over the bottom of an 11x7 baking dish. Place 20 of the vanilla wafers over the custard, followed by half of the banana slices. Spread half of the remaining custard over the banana slices. Repeat the process with the remaining vanilla wafers, banana slices and custard. Top with the remaining whipped cream. Crush the remaining vanilla wafers and sprinkle over the whipped cream. Place in the refrigerator and chill for at least an hour.