When I think about the spread on Thanksgiving there are a few staples that come to mind. There's the turkey, which is the centerpiece of the whole meal. Because what is Thanksgiving without the bird? Then there's the supporting characters; green bean casserole, mashed potatoes, rolls of some sort and the infamous sweet potato casserole.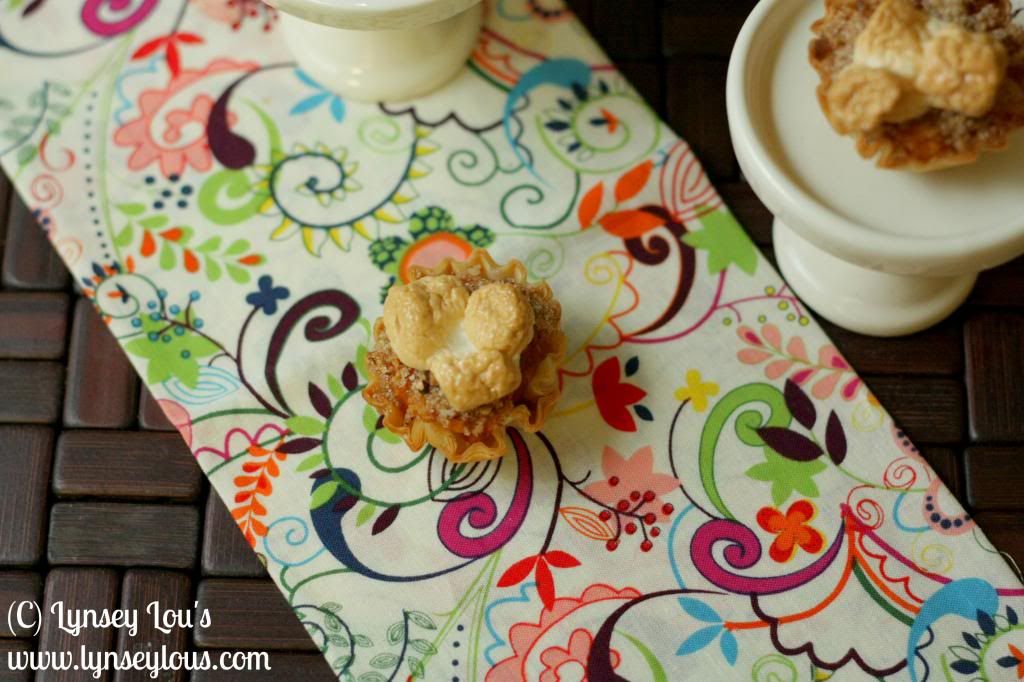 Sweet potato casserole. This is the casserole that causes much debate. Some people love it and Thanksgiving just wouldn't be Thanksgiving without it. Others despise it and don't even want it in their site. Then there's the whole with or without marshmallow debacle. I believe the sweet potato casserole lovers of the world are divided when it comes to this.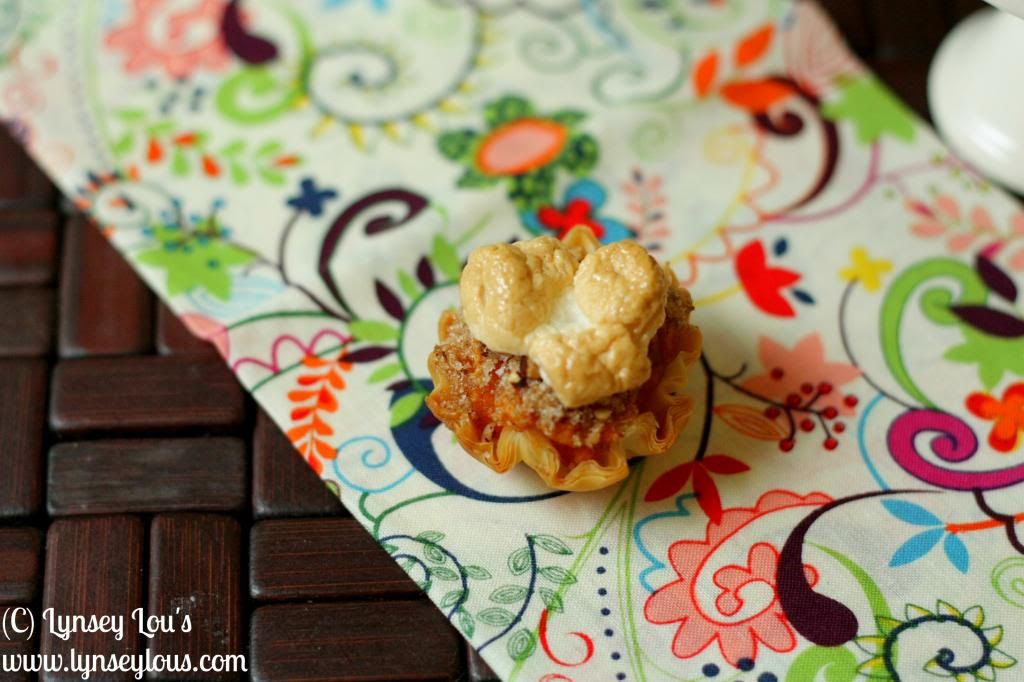 Some think "What is sweet potato casserole without the marshmallows?", while others think "Why in the world would you put marshmallows on this casserole, just top it with the pecan sugar mixture". Then there's the minority, the people who want a mix of both marshmallows and sugar.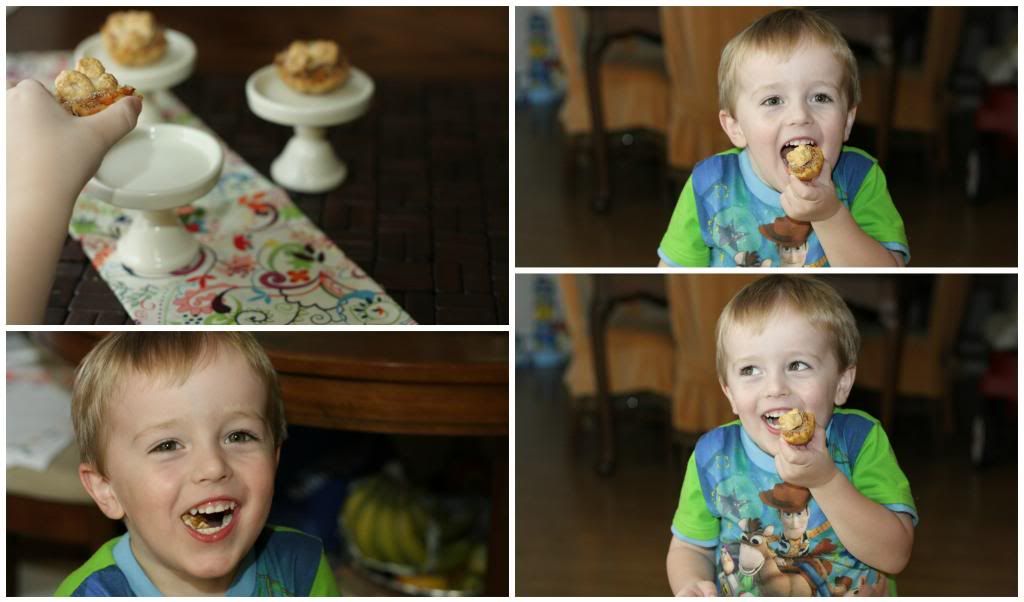 Since Thanksgiving is right around the corner and I'm one of the fans of the infamous sweet potato casserole I thought it would be fun to come up with a clever, handheld version of the controversial dish. Everyone loves little food, there's something about it that's just so cute. Plus food that fits in the palm of your hand is just so much fun to eat.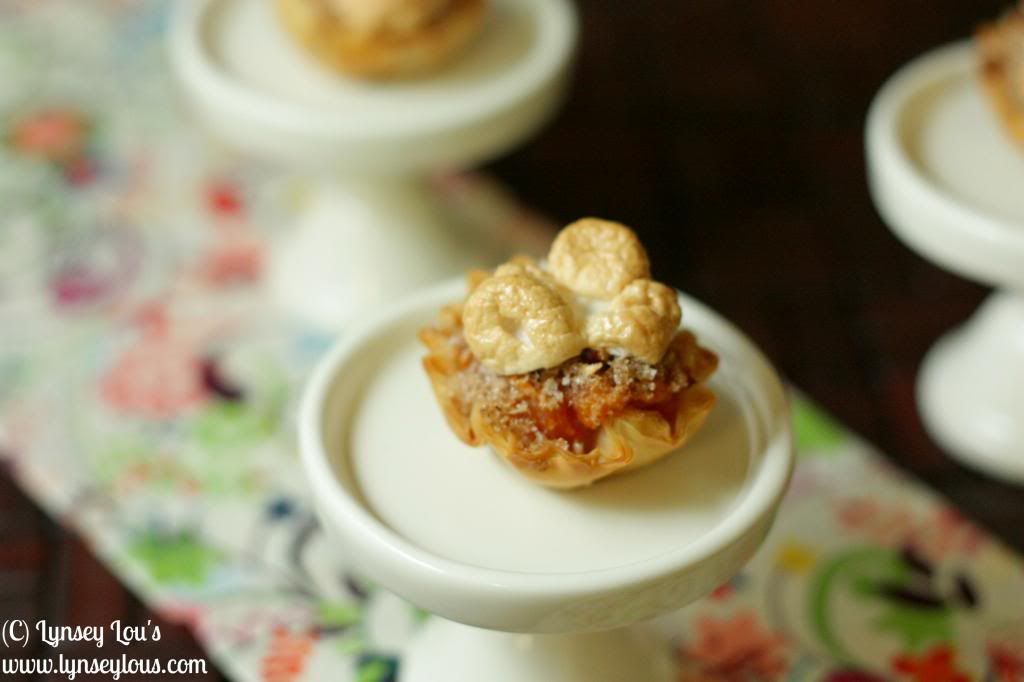 I took the delicious sweet potatoes and seasoned them with a little butter, vanilla, cinnamon and brown sugar and I spooned it in little phyllo cups. Then I topped it with a brown pecan, sugar, cinnamon mixture and then I topped it with a few marshmallows. I popped them in the oven just long enough for the sugar to crisp a bit and the marshmallows to toast. This gives you all the deliciousness of the sweet potato casserole in a handheld version that takes a fraction of the time. Serve these as a side or appetizer at your turkey day gathering.
The only question is: are you a marshmallow on top kind of person or sugar pecan person? Customize these how you like and have a happy Thanksgiving!
Sweet Potato Tartelettes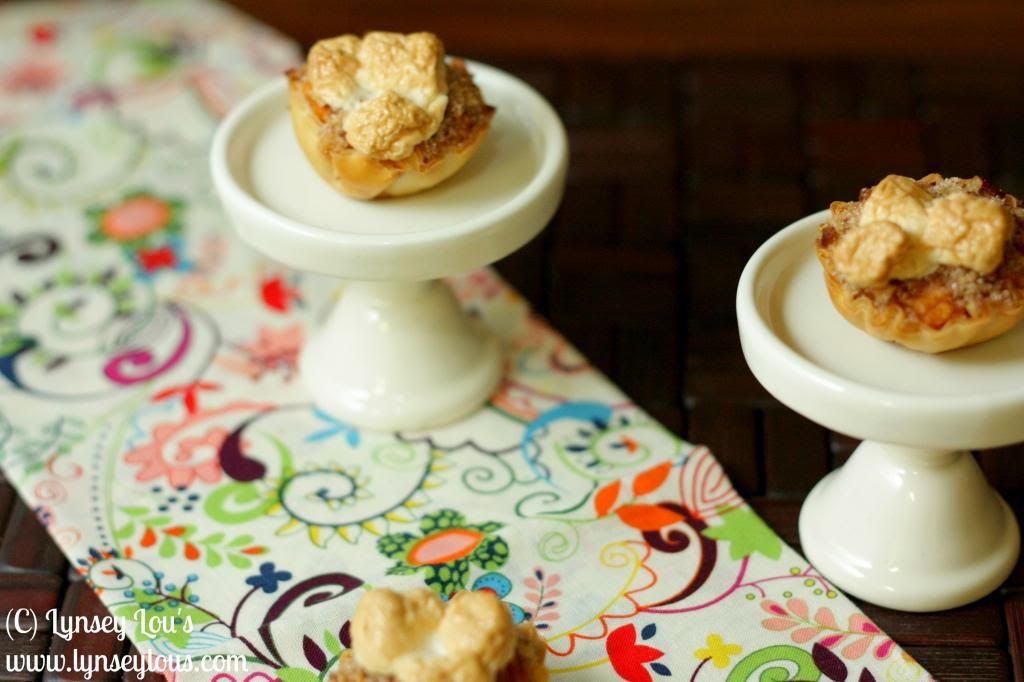 Ingredients:
For the filling-
1 Large sweet potato
1 Tbsp unsalted butter
1/8 Tsp cinnamon
1/4 Tsp brown sugar
1/2 Tsp milk, plus more if needed
1/4 Tsp vanilla
Pinch of salt
For the topping-
1 1/2 Tbsp brown sugar
1 Tsp granulated sugar
1/4 Tsp cinnamon
1/2 Tbsp chopped pecans
To assemble-
1 (12 count) package phyllo dough cups
36 Mini marshmallows
Directions:
Preheat oven to 350.
For the topping-
In a bowl combine the brown sugar, sugar, cinnamon and pecans, stir to combine. Set aside.
Using a fork, prick the potato all over numerous times. Place in the microwave and heat for 5-8 minutes, until tender to touch. Allow to sit in the microwave for an additional 5 minutes. Alternately, bake the potato at 350 for 45-50 minutes, until fork tender.
Once the potato is cool enough to handle cut in half, scoop out the flesh and place in a medium bowl. Add the butter, cinnamon, brown sugar, milk and vanilla and beat on medium until mixture is smooth and all the ingredients are incorporated. Taste, adjust seasonings if needed. If the mixture is too thick add a bit more milk, half a teaspoon at a time.
Place phyllo cups on a baking sheet. Spoon a tablespoon of the potato mixture into each cup, cups should be filled almost to the top. Top each cup with half a teaspoon of the sugar mixture, then top with 3 marshmallows.
Place in the preheated oven for 5-8 minutes, long enough to heat the potatoes and toast the marshmallows.
Remove and serve immediately.
Recipe source: A Lynsey Original