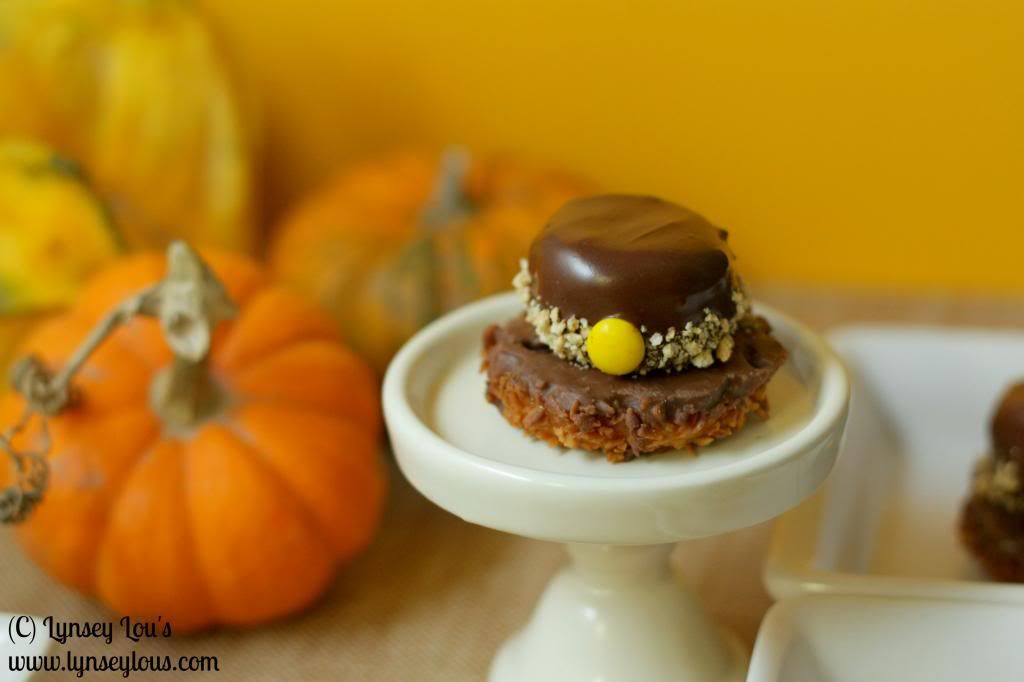 These chocolate pilgrim hats are so fun and the perfect little treat to adorn your Thanksgiving table. They are fun, festive and just so cute. Oh, and what could be better than a chocolate covered cookie topped with a marshmallow that's enrobed in chocolate? This little treat is the perfect combination of crunchy cookie, fluffy marshmallow and chocolate.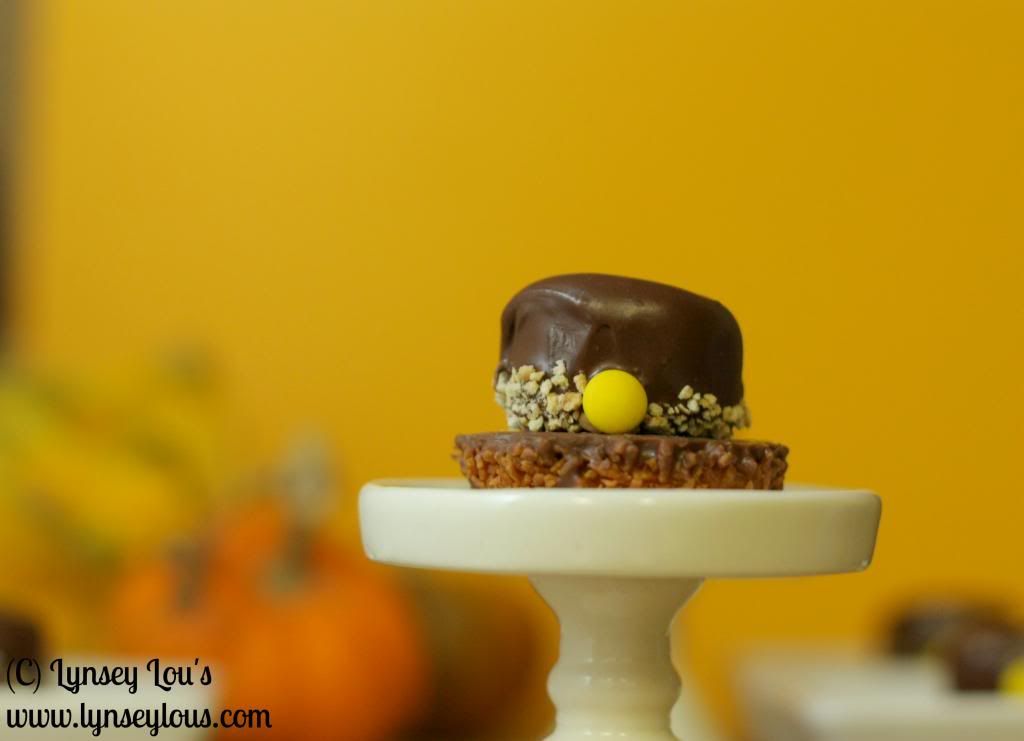 These little hats are so stinkin' cute and so fun to make. They consist of a few simple ingredients; chocolate covered cookies, marshmallows, milk chocolate, graham cracker crumbs and mini M&M's. They are so simple to make, making this an ideal activity to do with your kiddos on or before Thanksgiving day. Or, if you have a crowd of kids, line the kid's table with a plastic table cloth and let this be a fun activity to keep them busy while the turkey is finishing cooking.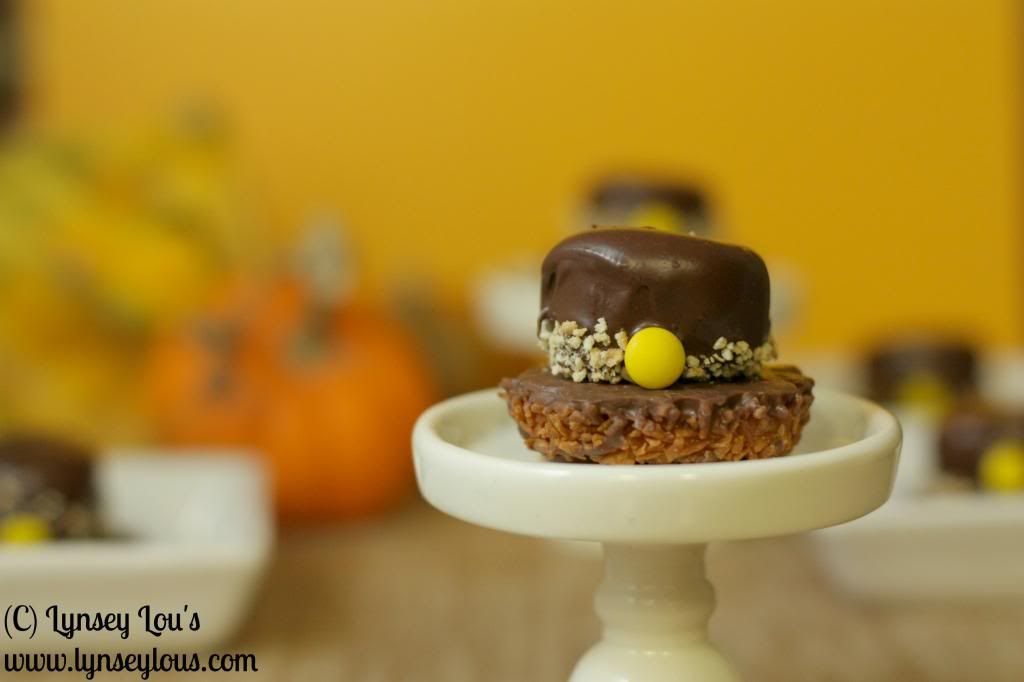 Not only would these hats make cute décor, but they could also double as place card holders. Simply place name cards on toothpicks then place the toothpick in the marshmallow part of the hat. So this Thanksgiving don't just eat your food, play with it too!
Chocolate Pilgrim Hats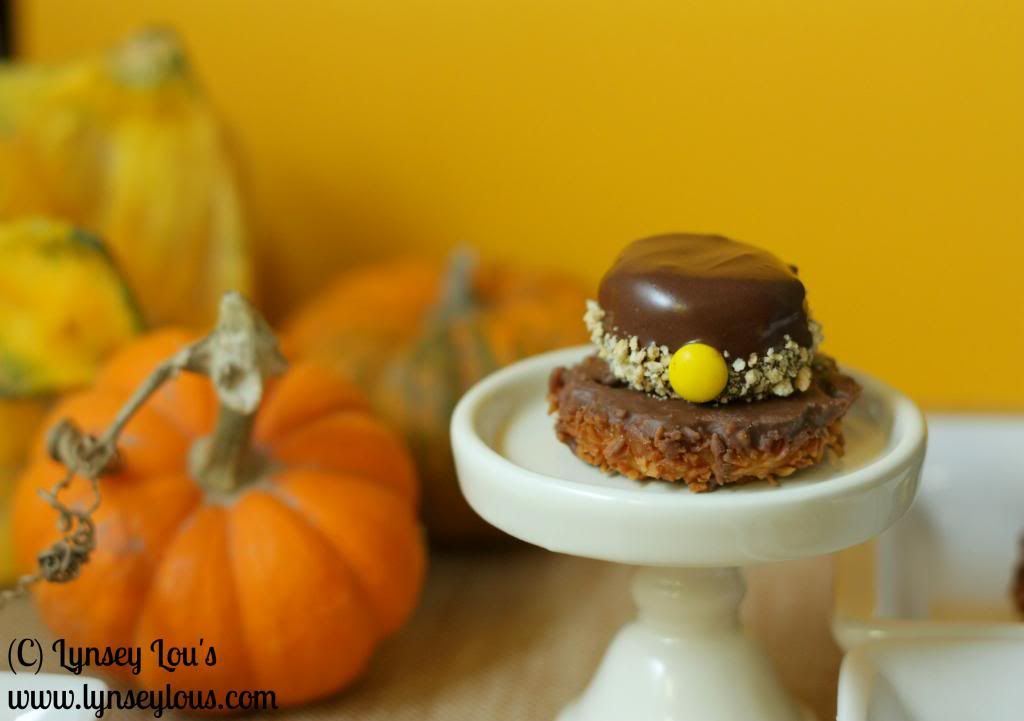 Ingredients:
1 Cup chocolate chips
6 Jumbo Marshmallows
2 Tbsp graham cracker crumbs
12 Chocolate covered round cookies
12 Mini yellow M&M's
Directions:
Cover a work surface in was paper. Place cookies, chocolate side up. Cut marshmallows in half. Place graham cracker crumbs in a small bowl.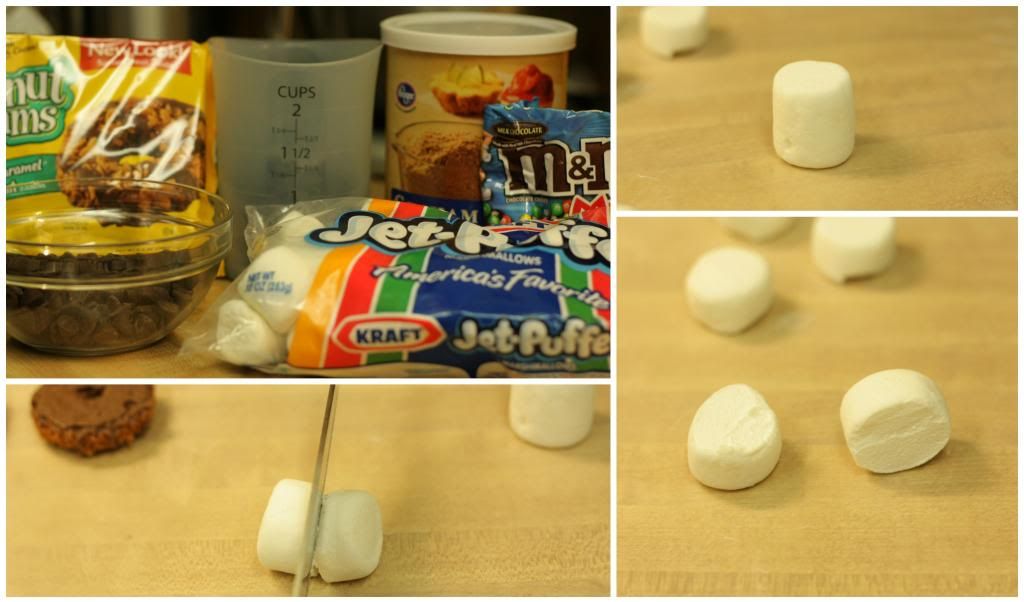 Place chocolate chips in a medium bowl and place in microwave and heat in 20 second intervals, stirring between each, until melted. Once the chocolate is melted and smooth, dip the marshmallow in the chocolate, covering evenly. With the marshmallow sitting on a fork, gently tap the fork on the edge of the bowl to remove any excess chocolate. Roll the edges of the bottom of the marshmallow in the graham cracker crumbs, tap to remove any excess crumbs. Place on top of the chocolate cookie. Place a M&M in the center, bottom part of the marshmallow. Set aside and allow to dry. Repeat with remaining ingredients.