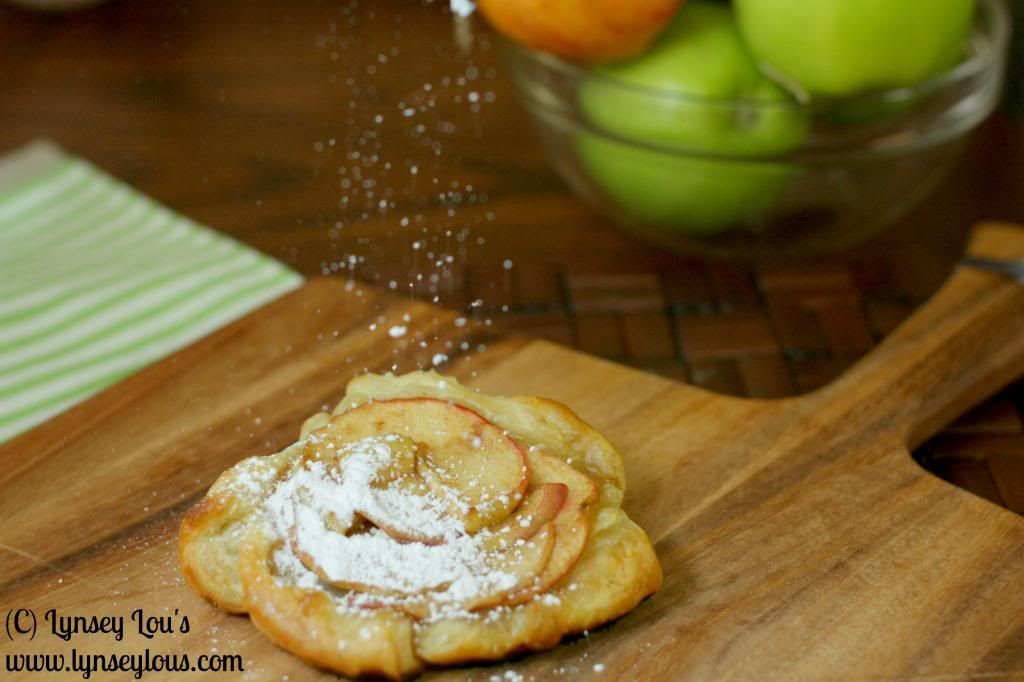 I'm one of those people who doesn't mind spending extended periods of time in the kitchen making the perfect layer cake, a show stopping meal, or the most delicious bread. It's where I find my joy and relaxation. But there are times where I'm tired or need a dessert that doesn't call for a lot of mixing, folding or kneading. In those times I still want to present a dessert that's not only delicious but appealing to the eyes.
Well, this apple tart takes care of both of those. This is a dessert that requires very few ingredients and even less tools, and it's ready is under 30 minutes. In under 30 minutes you'll have delicious and show stopping tarts that will impress anyone that sets their eyes on them.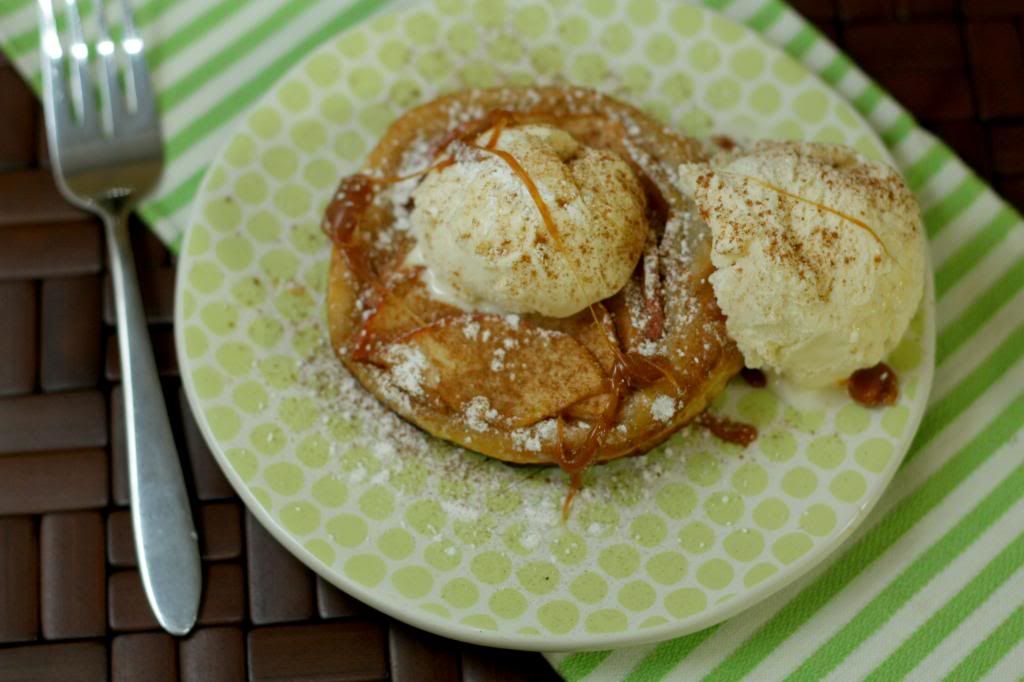 Now what do people love more than a beautiful dessert? How about a beautiful dessert that is just for them? Individual tarts and pastries are just more fun and make people feel special when they are eating them. It's a dessert that is all theirs and made just for them.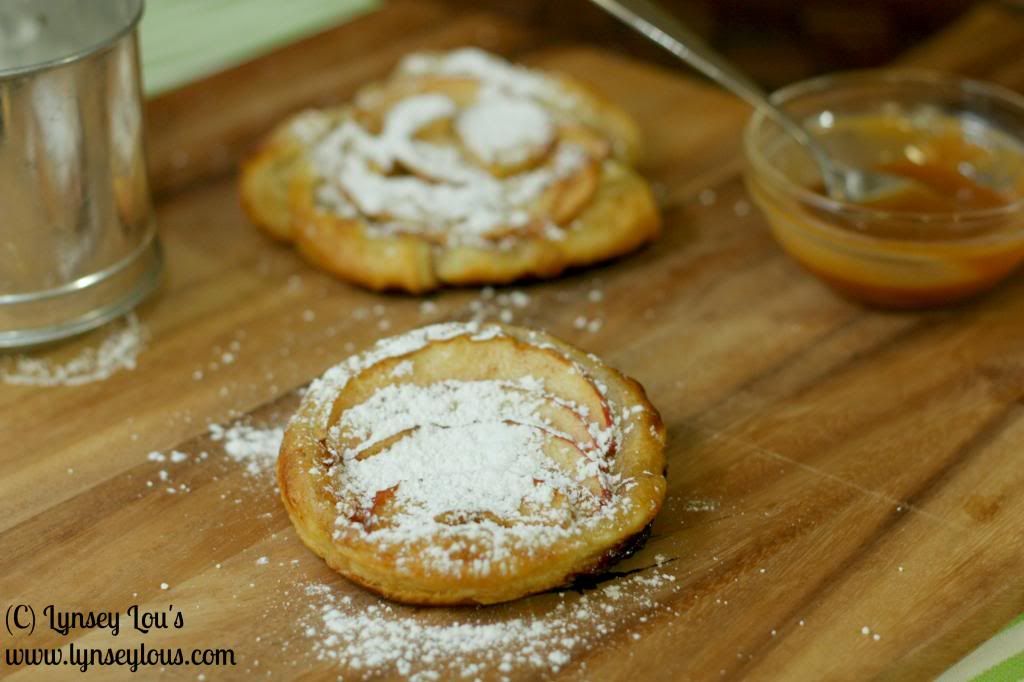 During the holidays apples are a staple; not only with drinks but desserts as well. So what better than to serve at your holiday party or gathering than individual apple tarts? These tarts start with a puff pastry base and are then topped with a layer of apples that have been tossed in a cinnamon sugar mixture. I love apples, cinnamon and brown sugar...it's a weakness. Then they are baked allowing the apples to become coated in an almost caramel-like sauce and it's all enveloped in a fluffy, flaky, buttery pastry. To really put this over the top finish it off with a drizzle of caramel, a sprinkle of powdered sugar or even some vanilla ice cream.
These tarts would make a delicious and fun alternative to pies at your next holiday party. Make a little dessert bar and serve these with a variety of fun toppings for your guests to utilize. They are simple but so impressive, they'll think you stopped by your favorite gourmet bakery and raided their pastry case!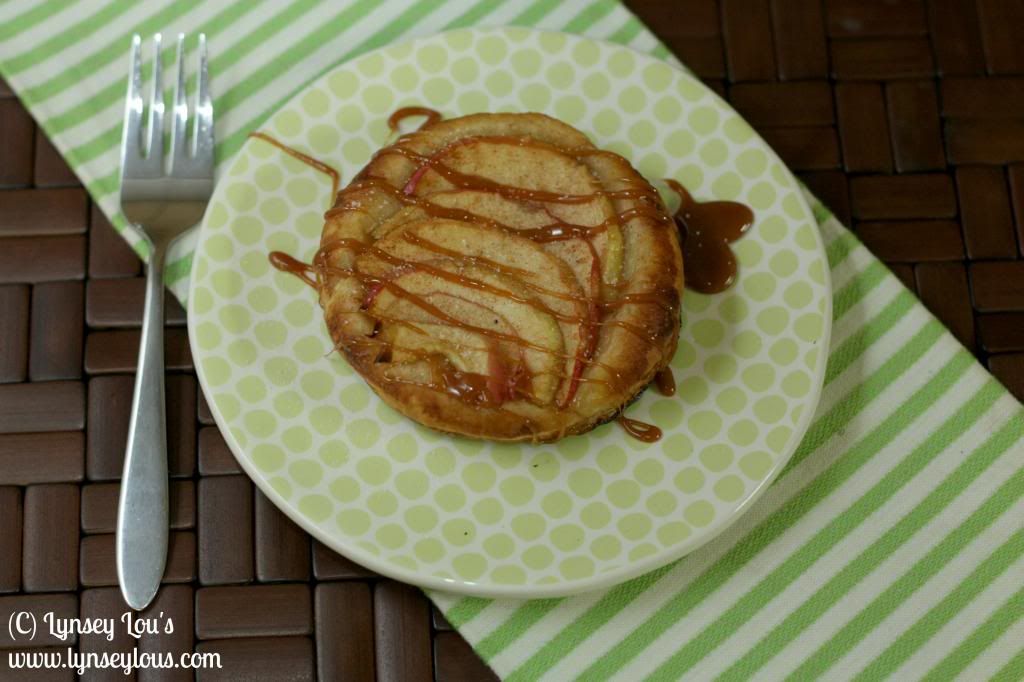 Apple Puff Pastry Tarts
Ingredients:
1 Medium apple (I used Honeycrisp)
1/4 Cup brown sugar
1/4 Tsp cinnamon
Pinch of salt
1 Sheet puff pastry
2 Tbsp lemon juice
Optional toppings-
Caramel sauce
Powdered sugar
Ice Cream
Pecans
Directions:
Preheat oven to 375.
Cut the apple in half, remove and discard the stem and seeds. Thinly slice the apples and place them in a medium bowl. Immediately squeeze lemon juice over the apples and toss to cover. Add the brown sugar, cinnamon, and salt and toss to evenly coat.
Spray a baking sheet with non-stick cooking spray.
Spread a sheet of puff pastry onto a clean work surface. Using a round object (cup, top side of a bowl, cookie cutter) cut four circles out of the puff pastry sheet. Place on the prepared baking sheet. Place approximately 4-5 apples slices (overlapping) on each puff pastry. Place in the preheated oven and bake for 18-20 minutes, until the puff pastry is fully puffed.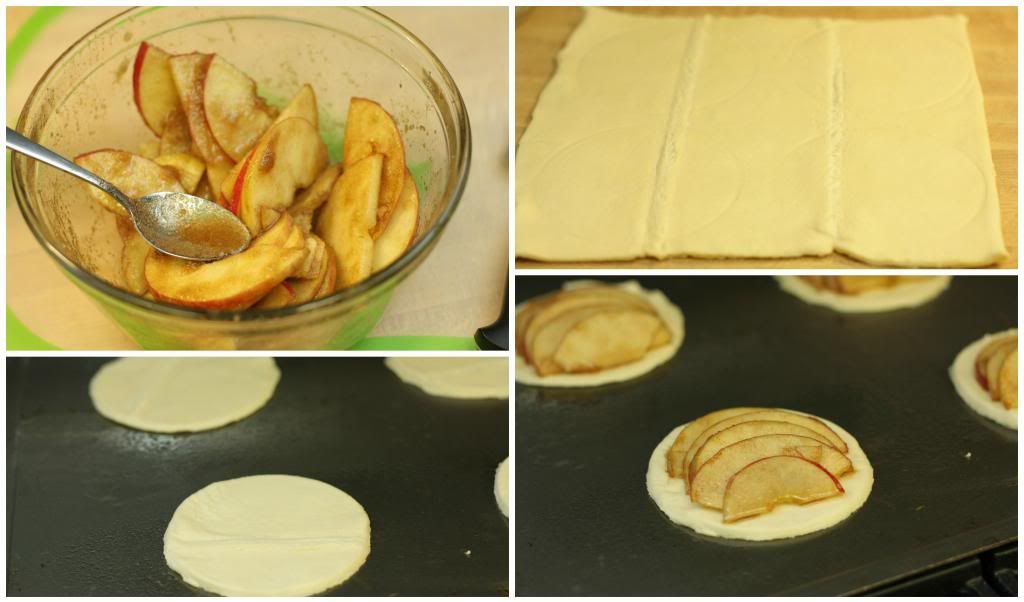 Remove, top with desired topping and serve immediately.
Recipe source: A Lynsey Original