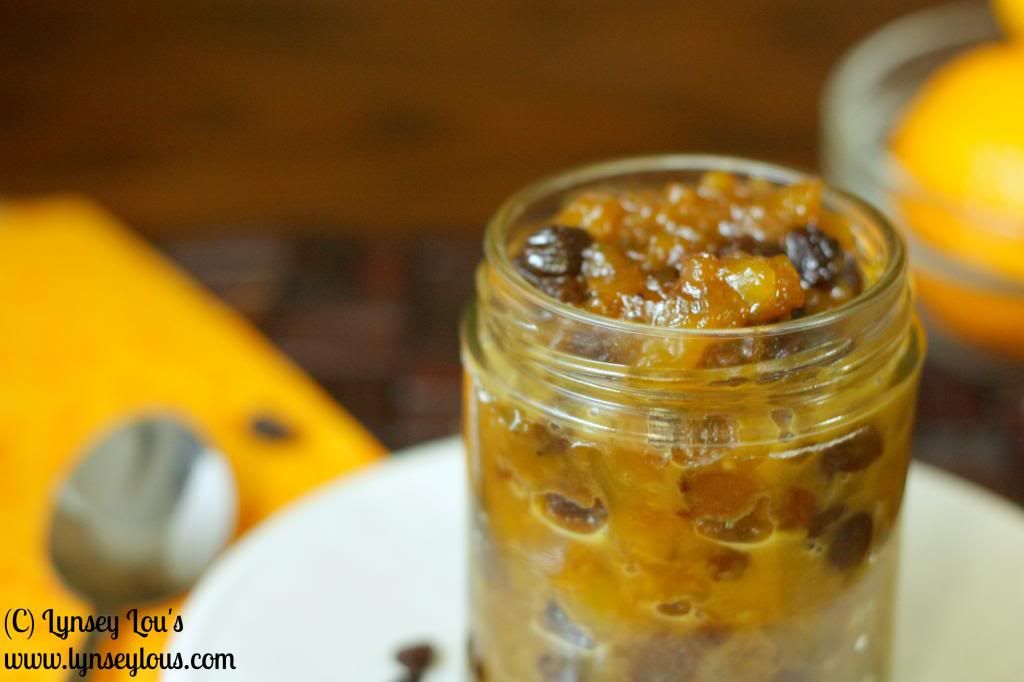 Chutney. What is chutney, exactly? It sounds fancy doesn't it? For the longest time I've been intimidated of the word alone, let alone attempting to make the stuff from scratch. In my opinion, the term chutney sounds incredibly fancy. But, before you start becoming like me and getting all nervous about the term let me tell you exactly what a fruit chutney is. Chutney is a mixture of fruit, sugar, vinegar and a variety of spices that is slowly cooked until the mixture has thickened and resembles a relish.
So we now know what chutney is. Now you're probably wanting to know if it's hard to make. Well, the answer is no. Not at all. To make the chutney you need fruit, vinegar, desired spices, and sugar. Combine all of these ingredients, cook over low heat until the fruit is tender, mash and allow to cook until thickened. That's it. Easy, right?
This was my first time making chutney, I'll admit that initially I was intimidated but once I started reading the process and walking through the motions I quickly overcame my fear. I'm so glad I decided to finally breakdown and make a batch. I chose a recipe that was easy, and from a tried and true source. My only issue now is I don't know why I waited so long to make this at home.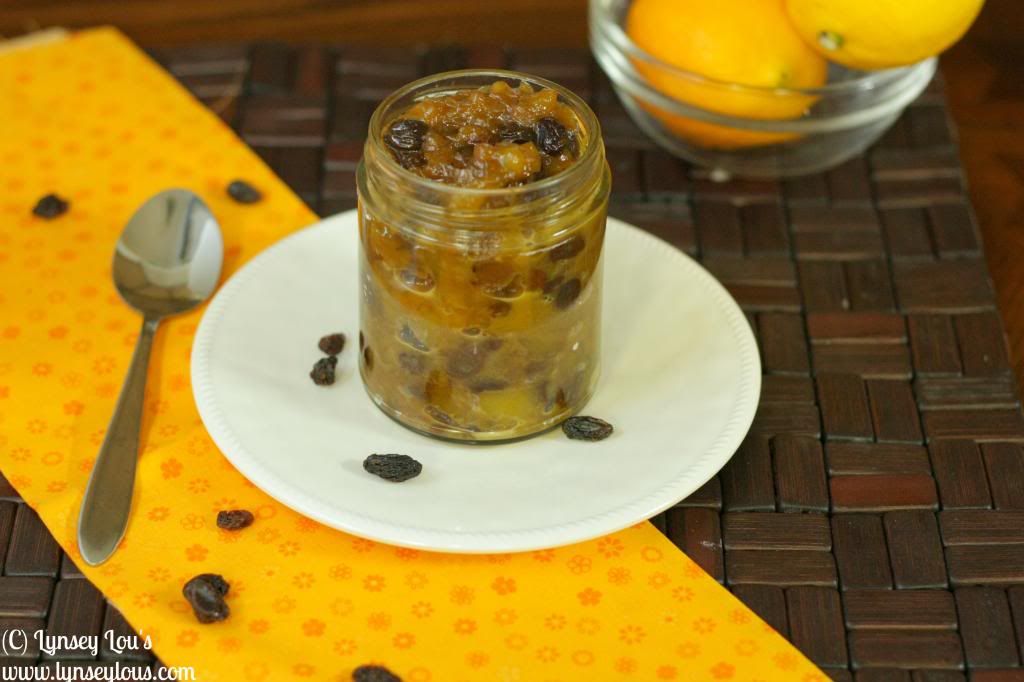 Shawnda
created flavor palate for this particular recipe that is bold with a variety of flavor notes. This complex palate is right up my alley. Sweet, tangy, tart, a little savory and a hint of spice. I love everything about this chutney; slightly sweet once it hits the tongue, followed by a hint of spice and then finished off with a slight tang at the back of the throat. I love it.
Now to the question, how do you use chutney? Well, your imagination is the limit. Shawnda states it can be enjoyed on a biscuit or piece of toast for breakfast, smeared on a slab of fresh fish before being broiled, or stirred into rice to add a burst of complex flavor, or added to a sauce to create a whole new element of flavors.
Homemade Spicy Mango Chutney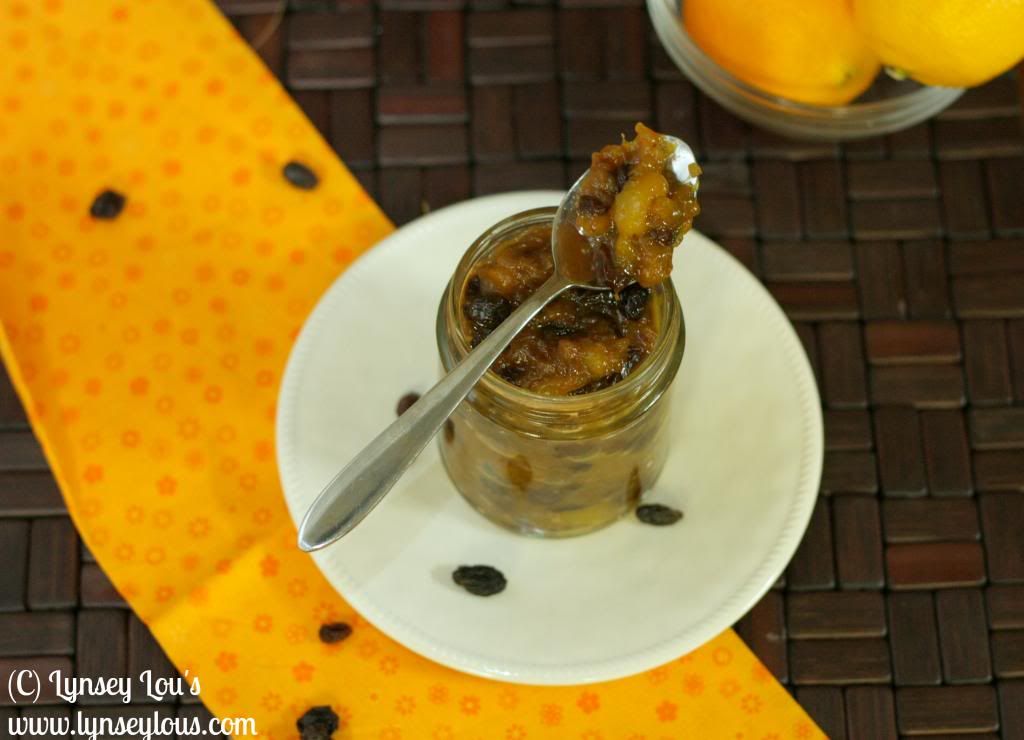 Ingredients:
1 Tbsp olive oil
1/3 Cup yellow onion, finely chopped
1/4 habanero pepper, seeded and finely chopped (
optional, but if omitted it will be plain chutney rather than spicy
)
1 Clove garlic, minced
3 Tbsp cider vinegar
Juice from 1 lemon
1 Tsp Worcestershire sauce
2 Tbsp brown sugar, plus more to taste
Pinch ground ginger
Pinch ground curry powder
1 Mango, peeled and chopped into 1/2 inch cubes
1/4 Cup dried currants
1/4 Cup golden raisins
1 Cup water
Instructions:
In a large sauce pan, add oil and place over medium-high heat. Once the oil has had time to heat add the onions and saute until translucent, and the edges are just beginning to brown. Add the habanero (if using) and garlic and allow to cook for an additional minute.
Meanwhile, combine vinegar, lemon juice, Worcestershire, brown sugar, ginger and curry powder and whisk to combine. Add mixture to the onions. Stir to combine. Add chopped mango, currants, raisins, and water to the pan and stir to combine. Bring the mixture to a boil and reduce heat to medium-low.
Allow mixture to cook, covered for 20 minutes, until the mangos have softened. Once the mangos are soft, use a spoon to smash. Continue cooking, uncovered until most of the liquid has reduced. Remove from heat, taste, adjust seasonings if needed. Allow the chutney to cool, transfer to a jar (or airtight container) and store in the refrigerator.