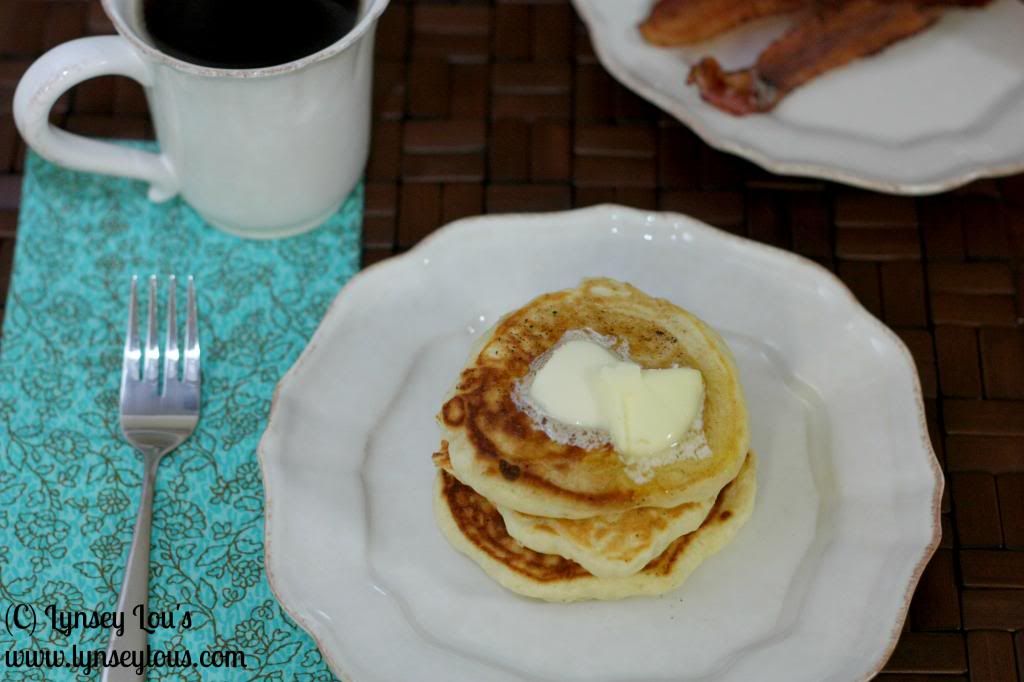 When I was browsing through
Making Miracles,
my Secret Recipe Club assignment for this month, I was torn.  Do I make sweet? Savory? Breakfast? Lunch/supper?  Which way do I want to go?  I browsed through many of her recipes that sounded amazing; 
cinnamon roll cake
,
carrot cake cinnamon rolls,
slow cooker balsamic beef dip sandwiches,
slow cooker brown sugar and garlic chicken,
caramel nougat bar peanut butter cookies
, or 
big, fat, chewy chocolate chip cookies
.  I could go on and one, but I won't.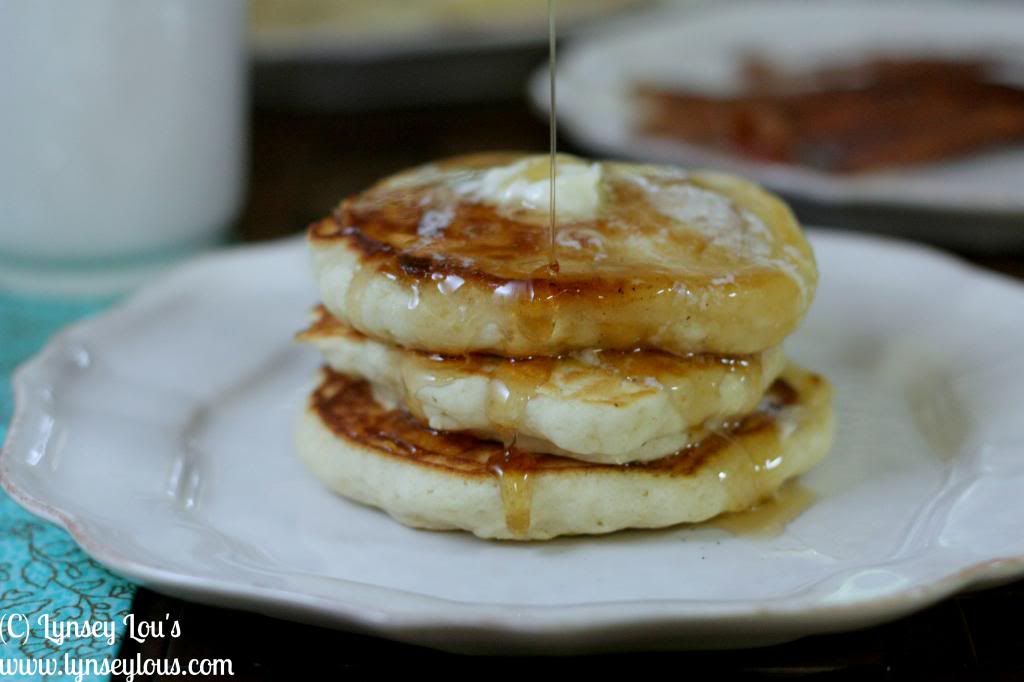 There were so many options to choose from and they all sounded delicious.  I was leaning more towards the cookies, since I'm a sucker for a hot, chewy
cookies,
but my little man had some say-so in the decision and in the end he always wins.  He wanted breakfast food, pancakes to be exact.  So we decided to go with
Pioneer Woman's Perfect Pancakes.
  These are a favorite of Rebekah and her family, so I knew we couldn't go wrong with these pancakes.