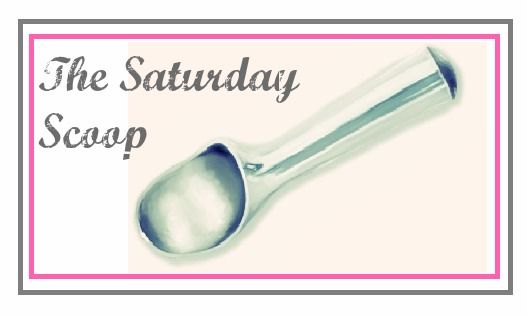 So, how was ya'lls week? We've had some weather this week, haven't we? On Sunday we had tempuratures in the 70's, then Monday was cool and rainy and then the temps dipped into the 20's for a bit. We had sleet, a little ice and a lot of rain. I know a lot of you got a hefty dose of snow as well. I hope everyone was able to stay safe throughout all of the weather and I hope that those of you who received snow built a big ol' snowman for me!
This week was pretty good for me. Spenc and I were off on Monday for President's day, so we enjoyed a well needed 3 day weekend! We also got a surprise visit from my mom, and she spent a few days with us! I took Wednesday off to hangout with my mom and my little man, and it was an awesome day to say the least. Taking off on Wednesday really made the last 2 days of the working week fly by! I'm so glad the weekend is finally here!
What's going on this weekend? Any big plans? I think we're in for a pretty low-key weekend which is perfectly fine by me. Tonight we'll cozy up, have some supper and possibly watch a movie. Tomorrow we're getting together with some friends and we'll let the kiddos play, but other than that we don't really have anything plan!
And now, here's a few amazing blogs for some weekend reading...and cooking!
Bakeaholic Mama-
is a blog that I came across a few months ago after I met it's writer at
Mixed.
Carrie is an absolute sweetheart and so much fun! I am so glad that I had the chance to meet her and visit just a bit while we were waiting to catch our flights. She is incredibly talented and always baking or cooking up something that is incredibly amazing! While she has a passion for baking, her savory foods are amazing as well.
Spinach feta pull apart bread,
beer and jack chili mac,
steak bomb egg rolls,
and
hard cider mac and cheese
are just a few of the tempting savory dishes she whips up for her family on a regular basis. Tell me they're not lucky?!? It wouldn't bother me one bit to have a room at her house just so I could enjoy all the tasty concoctions! She is always tempting her readers with meals and treats that she just whips up at a moments notice. She's incredibly talented and will have your mouth watering in mere seconds after you click over to her blog.
Climbing Grier Mountain
-Lauren, the funny, light hearted, and witty writer behind this amazing blog is another fellow
Mixer.
I saw her a few times throughout the conference but I didn't really get the chance to chat with her until I was waiting to catch my flight out of Roanoke. And let me tell ya folks, she's just as fun in person as she is on her blog. She's a hoot and so much fun to be around; my only regret is that I didn't bump into her before it was time to go. I love reading her blog; her writing style is a true reflection of how she is in real life. Not only is her blog fun to read, she's got recipes on there that will make you literally drool. I mean recipes that are jaw dropping; like literally pick your mouth up off the ground good. She prides herself in being more of a cook that a baker; but Lauren you're not fooling anyone with the sweets you bake that are mostly featured on your
Foodie Fridays.
You do have baking skills and you know how to show them off! So head on over to Lauren's blog to have a good laugh and fun read, as well as find some delicious recipes!