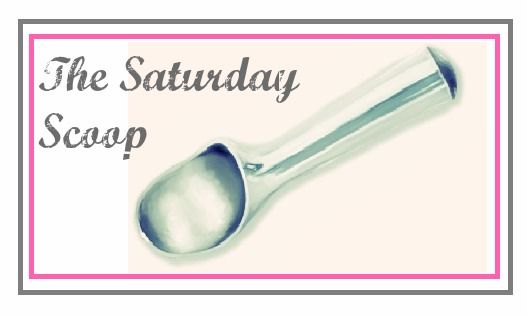 So, how was your week? Are you still in a chocolate and sugar induced coma? Did you all have a terrific Valentines? My week was pretty good. Valentine's was wonderful and very low-key. We stayed home and I cooked ribeye, salad with radicchio, pear and blue cheese along with fingerling potatoes and steakhouse mushrooms! We had a great bottle of red wine to accompany our meal, as well. It was a quiet and uneventful night, which was fine by me, and one of the best parts was we didn't have to go and face a crowded and loud restaurant!
I'm so glad it's the weekend! Between work, baking for Tucker's class party and cooking for our Valentine's meal I'm ready for a relaxing weekend. It's supposed to be cold and rainy here so I forsee a lot of baking in my near future. Another perk, I have a 3 day weekend!!! That's right! I am soooo looking forward to it too.
So what all do ya'll have planned this weekend? Anything fun and exciting? Or is it going to be more of a low-key weekend? Whatever you have on your docket I hope you have a wonderful weekend!
Bran Appetit-
Brandi is a fun-loving foodie who lives in the rolling hills of Virginia. I actually had the pleasure of "brushing elbows" with her at
Mixed
last November. She is an incredibly talented, and humble blogger. I honestly don't think she gives herself enough credit. Brandi has been in the blogging world since about 2009 and has been cooking and sharing her love of food with the world. I constantly find myself turning to her blog for tidbits of information and knowledge, as well as tasty and tempting recipes. She's got it all; breakfast, bread, sweet and savory.
Bran Appetit
is one of those blogs that so inviting and cozy; just grab a cup of coffee, tea or hot chocolate and cozy up for a good read!
Crunchy Creamy Sweet-
is a blog that I just, by chance, happened to come across. I saw a picture of one of her cakes floating around the internet, with no return link to her blog and I started searching frantically trying to find the recipe to the picture that had my mouth watering. After searching for quite some time, I finally came across the link that lead me back to that picture for the
Triple Chocolate Molasses Cake
and I lept for joy! After I finally found the cake, I started looking through the rest of the posts and I was instantly addicted. It is page after page of delicious and tempting recipes. This is a blog that I came across by chance, and now visit on a daily basis!
Shugary Sweets-
is a blog I've just recently come across. First of all, why haven't I come across this blog before? Where have you been all my life? I LOVE, LOVE, LOVE this blog! With a name like Shugary Sweets you know every. single. recipe is bound to be good! Aimee has been in the blogging world since 2011, and since then she has been filling the blogasphere with tempting and tasty treats on a regular basis. Each and every recipe she has on there is droolworthy. Cookies, cakes, drinks and dips. She's got you covered and she's bound to have just the right thing to quench that sweet craving!