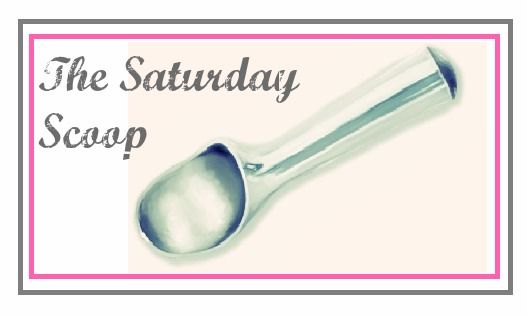 Howdy everyone! So how was your week? Busy, cold, hot, super slow, wonderful, could have been better??? Mine, well...mine was definitely interesting and packed full of surprises. All I can say is "Helllloooo weekend, it's been way too long"!
So what do you have planned for the weekend? I believe the weather is supposed to be somewhat mild in my neck of the woods. If all goes as planned we may take our little man to the park, a little shopping and some catching up with a childhood friend. A low key weekend for us...and I must say it's well needed. I'm sure there are a lot of you that won't be doing much outside of the home thanks to Nemo. Wow, we've had some crazy weather this year! So for all of you who are relaxing or just trying to avoid the cold I have another round of sites that I'm ready to share with you. Grab a cup of coffee, cozy up and enjoy! You may even find a recipe or two to help you pass the time. There's nothing better than baking during a snow storm!
Ambitious Kitchen
- is one of those blogs you turn to and you immediately get drawn in. I love her writing style; it's so fun and carefree. Along with a clever writing style, she has beautiful pictures that will have your mouth watering and recipes that are just as yummy as the pictures look. I came across AK a while back, but for some reason or another I lost touch for a while and I'm not really sure why. Now that I've come across AK again, I'm certain it will be a blog I turn to for a funny, light-hearted read as well as some tasty recipes!
My Baking Heart
- Jessica is a fun loving foodie who not only enjoys cooking and baking but is an avid TCU football fan. She supports her Hornedfrogs 110%! With a name like
My Baking Heart
you'll be sure to find a multitude of baked goods on her site, but have no fear if your heat doesn't yearn to bake because she has a variety of other recipes on there too. From
breakfast casseroles
,
sandwiches,
and
slow cooker lasagna
to
dark chocolate sugar and spice pretzels
,
apple, almond tart
,
brownies
and everything inbetween. You're guaranteed to find something that you love and enjoy the reading along the way.
Pink-Parsley-
I have to start by saying, How cute is the name Pink Parsely? I love it! Josie is a fellow southern girl who is an absolute sweetheart. She has 4 kiddos; 1 girl and 3 boys (2 of which are twins) and get this they are all under the age of 4. Not only is she uber talented, but she's also super mom. The fact that she is a stay at home mom, tends to her family and still has the time to not only cook, but take pictures and blog about it too...WOW. She's a true inspiration to me. I love her cooking style and I always find myself turning to her blog for inspiration, as well as tried and true recipes. While Josie enjoys recipes of with varied levels of difficulty, she tends to have several options that are perfect for those busy weeknights. If you've never read
Pink-Parsley
, mosey on over there today and just take a look. You'll find yourself hooked, just like I am!
Smells Like Home
- With the recipes that Tara features, I have no doubt this is a blog that lives up to it's name. There's something about baked goods that just makes you feel like you're at home; all comfy and cozy. I am beyond inspired each and everytime I read her blog. I can honestly say I want to make each and everything that she posts. From cocktails to appetizers, main courses and sides and all those deliciouis baked treats; Tara will have your mouth watering from the instant you open her page!
I'd love to hear from you and what some of your "go to" blogs are! Have a great weekend!