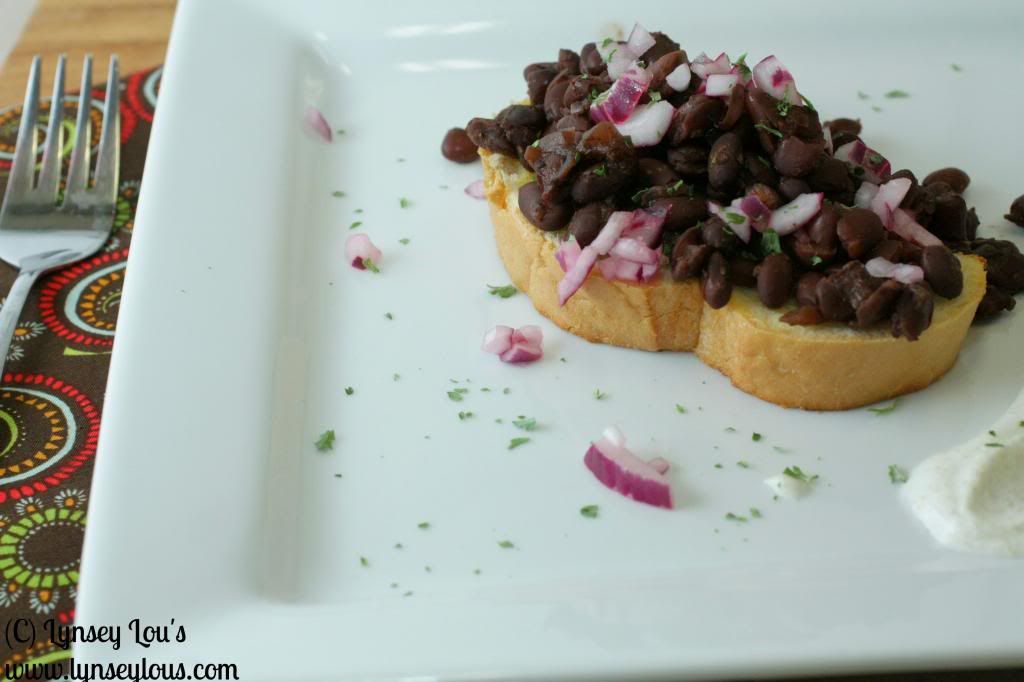 So did ya'll have a wonderful Super Bowl Sunday? Did your team win? If yes, then congratulations. If not, I'm sorry but at least you got to partake in some yummy eats throughout the game! Speaking of Super Bowl food, how many of you are in a foodie coma from everything you ate yesterday? I honestly think Super Bowl Sunday is one of the biggest eating days of the entire. year! Thanksgiving and Christmas are close, but I think the game day takes the prize. I honestly think just as much preparation and planning goes into all of the game day parties and festivities as does Christmas and Thanksgiving.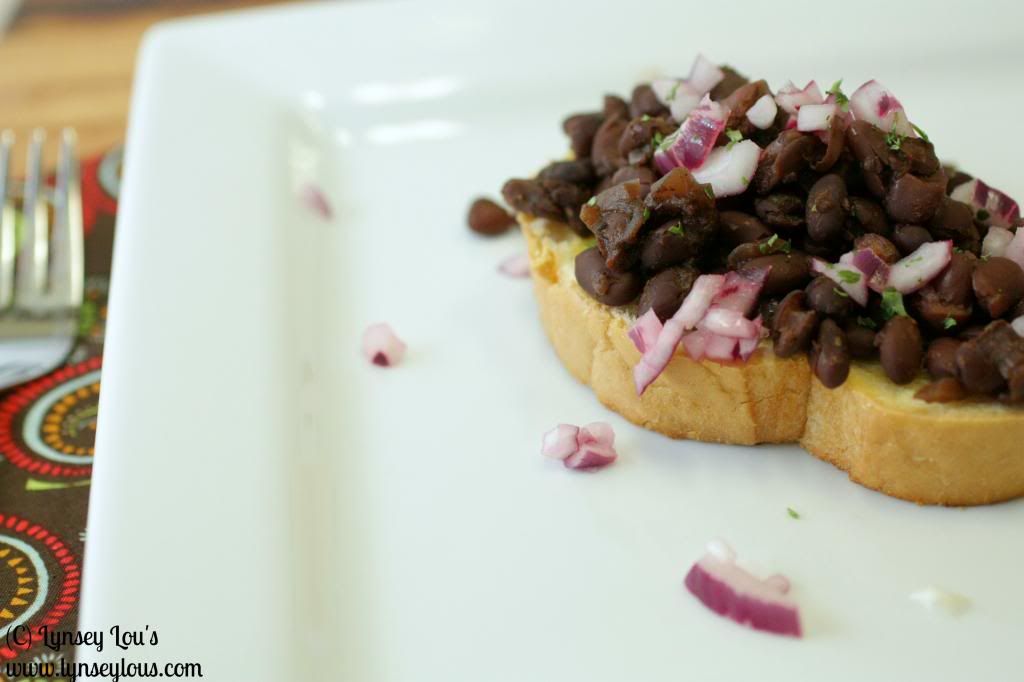 I kept this year's eats small, but we still had quite the spread. And you can't really allow all those good dips, sandwiches and treast to go to waste, I mean that would just be a shame...and possibly a sin! I know I ate my fare share of food throughout the game yesterday. I was on the verge of miserable. So for all of you that are in the same boat as I am, and need a meal that will satisfy you without weighing you down I have the perfect option for you!
This black bean ragout is not only satisfying, but is delicious and full of flavor. And I think possibly my favorite part is the fact that it's a slow cooker meal. You all know by now that I'm a huge fan of slow cooker meals. I love putting everything in there in the morning and coming home to a tasty meal that is ready to eat when you walk through the door. I honestly think this is one of the easiest slow cooker meals ever. You literally throw all the ingredients into the crock pot, give it a quick stir, turn it on and walk away. There are only two things that need to be chopped; an onion and garlic. Those two things take all of 2 minutes to cut up. How easy is that? When you're ready to eat the only thing you have to do is make the toast and prepare the crema. This meal is ready to eat within 10 minutes of walking through the door. It's an effortless meal that is huge on taste!
Slow Cooker Black Bean Ragout with Garlicky Toast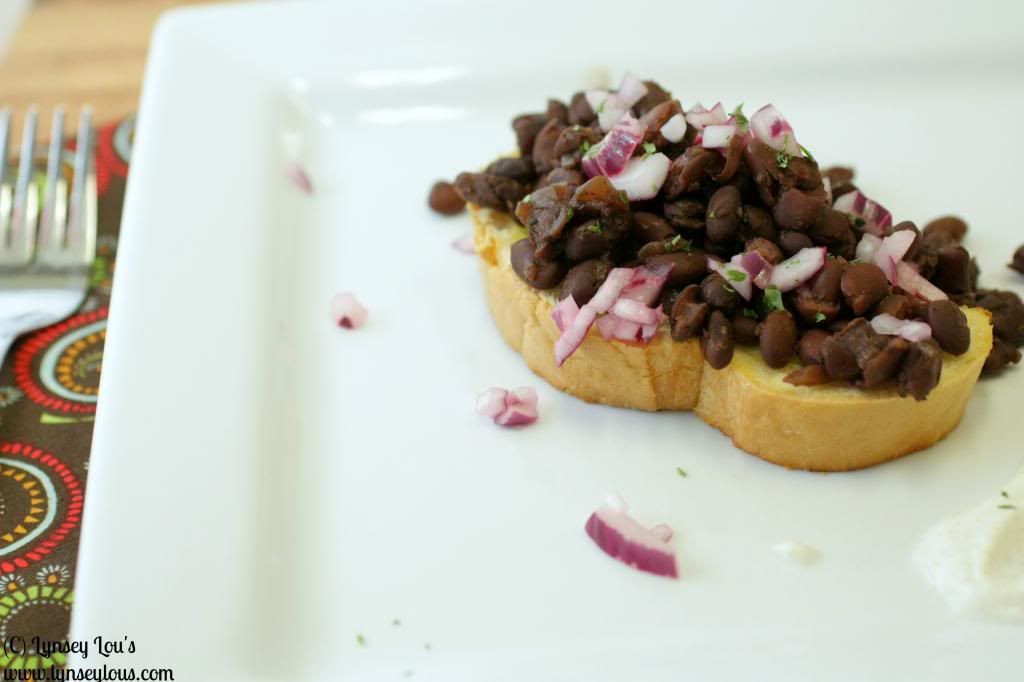 Ingredients:
For the beans-
1 Large onion, diced
3 Cloves garlic, minced
1 Tbsp cumin
1/2 Tsp dried oregano
2 Tsp smoked paprika
1 lb. (2 1/2 cups) dried black beans, rinsed if not previously soaked
1 Dried chile
2 Tbsp tomato paste
2 Tsp salt
1 Tsp freshly ground black pepper
8-9 Cups water, vegetable stock, or chicken stock
1 Tbsp lime juice or sherry vinegar
For the garlicky toast-
Crusty bread cut into 1-inch slices
Olive oils
Salt
1 garlic clove, cut in half
Cumin crema-
1 Tsp ground cumin
1 Cup sour cream, creme fraiche or crema Mexicana
Garnishes-red onion, green onion, cilantro and/or lime wedge
Directions:
For the beans-
Combine all of the ingredients for the beans, except for the lime or sherry) in a slow cooker and stir to combine. Cover and cook on high for 3-4 hours (low for 6-8 hours), until beans are tender.
Once the beans are cooked, stir in the lime or sherry. Adjust seasonings if needed.
For the toast-
Preheat broiler.
Brush the toast slices with olive and sprinkle with salt. Place on a baking sheet and place in oven until butter is melted and the toast is golden. Remove from oven and immediatly rub with the garlic clove.
For the crema-
Combine cumin and sour cream in a small bowl and stir to combine.
When ready to serve-
Spoon beans onto the toasted bread, top with the crema, cilantro, onions and lime juice.
Recipe source:
The Smitten Kitchen
Cookbook