Dirty Dancing. "Hello, Mr. Kellerman!"
Yup, that's we were spent this wonderful, funfilled weekend. I know what you're thinking. Eeekk is right!
Mountain Lake
by storm. I honestly don't think they knew what they were getting themselves into when they agreed to host this conference! 150 (mostly female...well, 2 males to be exact) poured into the quiet, mountainess hills reenacting scenes from
Dirty Dancing
, using up every. Single. Ounce of band with available and giddy to meet all of wonderful bloggers we had come to "know" through the blogging world. The staff at the hotel were incredible, so nice and accommodating and ready to help in any way possible.
OXO,
KitchenAid,
Dixie Crystals
,
Real Butter
,
Dreamfields,
Attune Foods,
Hershey's,
Way Better Snacks,
Lucky Leaf,
Creminelli,
Roland Foods,
Stonyfield
,
Harvard Common Press,
Le Creuset,
Duff Goldman,
Edgeware,
John Boos, Boos Butcher Blocks,
Dreamfarm,
California Raisins,
Anderson Seafood,
Wisconsin Cheese
and
Captain Morgan!
Ya'll help make the weekend!
After we chatted for a bit and sorted through all of our goodies we headed down to the cocktail hour sponsored by Wisconsin Cheese. We enjoyed some delicious cheeses, wonderful salami from Creminelli, sipped on some wine and met some of the other incredibly talented ladies attending the conference.

Next up was a session dedicated to holiday cookie decorating. The wildly talented Marian, of
Sweetopia
not only taughts us tricks, tips and techniques to use when decorating sugar cookies, she also demonstrated her techniques for us. Talk about someone who is so sweet and so nice, Marian is the real deal. She re-instilled my confidence and gave me the courage to go home and try frosting sugar cookies
again
. Before this session I had lost all hope that I could frost, fill and flood cookies. Thanks to Marian, I went home and successfully lined and flooded cookies for my little man's 3rd birthday. Thanks, Marian!
After lunch we had some free time. Myself, along with
Heather
, took this time to wonder the grounds, take a self guided
Dirty Dancing
tour (and along the way I just may have envisioned myself as Baby...that's for me to know and you to
never
find out)!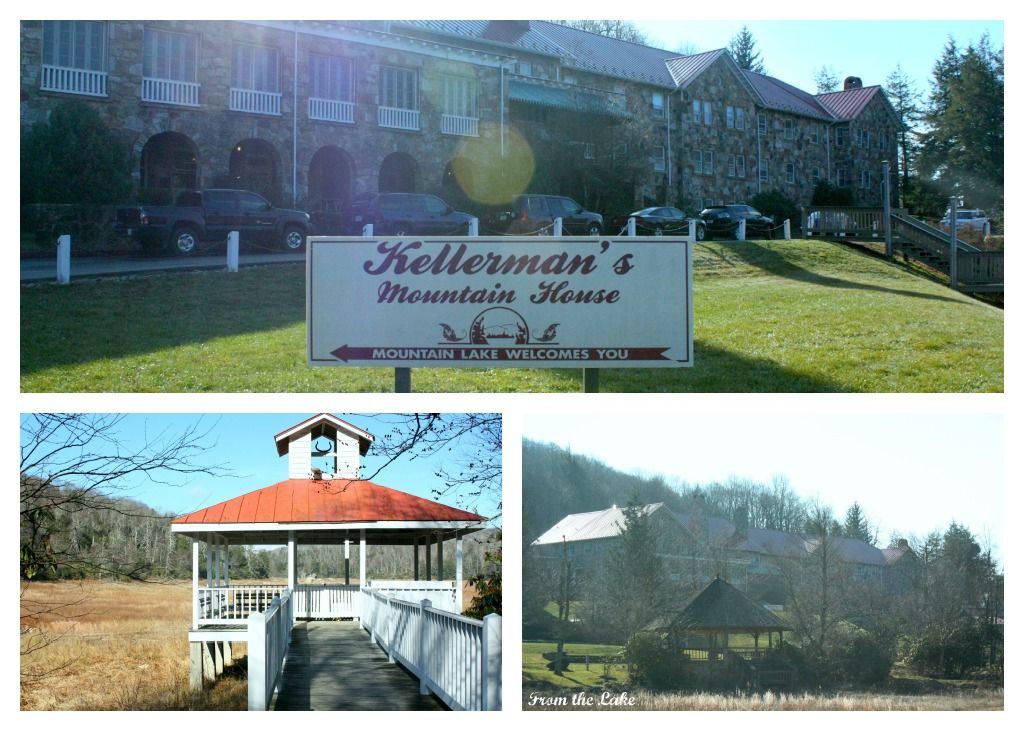 The house where baby and her family stayed, while at Kellerman's!
After sipping on some tasty concoctions, some great music and wonderful giveaways we headed back to our rooms, changed into our pj's and got ready for the movie. You guessed it, the midnight showing of
Dirty Dancing.
We had seen the set and toured the grounds, now it was time to watch the movie in the ballroom at the place it was filmed. How surreal! While we were watching the movie there was no shortage of candy to munch on, thanks to
Hershey's
. You have no idea how fun it was to watch this movie with so many ladies that were just as equally enthused as I was, I think we all found ourselves quoting each scene...and even cheering at times!
Sunday morning we woke up, packed up and at one last meal with all our new friends. Then it was time to bid farewell to Mountian Lake and our friends and head back to the real world. At the airport I had some free time before I had to board my plane so I spent some time with some more fabulous ladies; Carrie of
Bakeaholic Mama
and Lauren of
Climbing Grier Mountain
. I had such a wonderful time visiting and chatting with them, my only regret is that we didn't connect earlier at the conference. After tons of chatting it was time to board the plane and all head back home.
Thanks again to our fabulous hostess' and conference organizers. Paula, of
Bell' Alimento,
and Susan, of
Doughmesstic,
ya'll are awesome! Thanks again for everything and providing a weekend for so many foodies to
have the time of our lives!