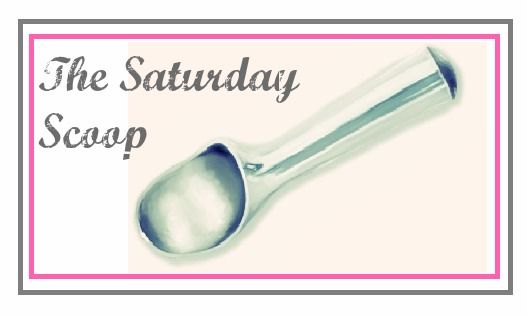 Here we are again; another weekend, another Saturday and another Saturday Scoop! I hope ya'll enjoyed last week's edition. I haven been looking forward to today so I could share more of the blogs and sites I love with all of you! So grab your coffee, a scrumptious muffin, cozy up and prepare to catch up on some reading!
Baked Bree-
Bree Hester of
Baked Bree
is a legend, to say the least, in the blogging world. I came across her blog a few years ago and have been fascinated by it ever since. She is amazing. I love the food she makes, reading her blog and the photos. The photos, wow. They are amazing! She is just as amazing in person as she seems on her blog. I actually got to
meet
her!!! Awesome, right? She is incredibly talented and has a passion for food and photography and I'm so glad she started her blog to share all that with the world!
Joelen's Culinary Adventures-
is so talented and amazing. She's not only a food blogger, but love to entertain, introduce others to food and share her knowledge with others. She's very much involved in the food scene in the Chicagoland area; guided tours, classes and events. She does it all. She knows her way around the kitchen and is a plethora of knowledge. I enjoy reading her blog; not only the recipes but also about the parties and events that she hosts. She's been an inspiration to me, as well as encouraged me ever since I started my lil' ol' blog. She's so sweet and so talented and always willing to help with whatever question you may have.
Sing for Your Supper-
is another blog I've been following for quite some time and I just LOVE it. Amy is a wife, opera singer (hence the name "sing for your supper") and mom to an adorable little girl. She is fun loving and her blog is so much fun to read, I honestly can't get enough! All of her recipes and posts always look wonderful, and each and every picture entices me to make pretty much everything on there. (although I haven't quite gotten around to making everything she's posted:)). This is just one of those blogs that you can grab a cup of coffee or a glass of tea and feel right at home when you're reading!
Uncommon Designs Online-
get ready to get your craft on and put your DIY skills to the test when you click over to this site. These two ladies, Trish and Bonnie, are so talented and have the answers to your DIY and craft questions. From cute, and inexpensive, Valentine's treats to adorable door hangers, to entertaining ideas. They have it all, and then some. These ladies are bursting at the seams with ideas and crafts to share, and it's quite evident when you look through their site. Feeling crafty this weekend? Be sure to check out
Uncommon Designs
!
Have a great weekend!