Donuts have become sort of a weekend ritual for us as of late. I enjoy the time we spend on Saturday mornings; sitting and hanging out with each other and enjoying some donuts while watching cartoons. It truly doesn't get much better than that. Sometimes we'll go to the donut shop, get an assortment of donuts, a couple of
kolaches,
and of course let Tucker pick out a few donuts of his own! Other times we decide to stay home and I'll make up a batch of donuts and twists. Sometimes it's all 3 of us in the kitchen, while other times Spencer sleeps in and Tucker and I will make a batch of donuts. I love that Tucker is so interested in being in the kitchen and helping out, I also love the time we have together and the memories we make! I know I will hold them dear to my heart forever.
A couple of pics I snapped real quick with my phone.
A few weekends ago was one of those weekends where we stayed in during the morning and made homemade donuts. Spencer was asleep, so when Tucker woke up we went in the kitchen and starting cooking! We planned to go to the pumpkin patch later that afternoon, so I thought it was only fitting that we make pumpkin donuts for breakfast. We not only made pumpkin donuts, but pumpkin donut holes too! There's not a whole lot that's more fun than donut holes; all the deliciousness of donuts in a perfectly portable bite size.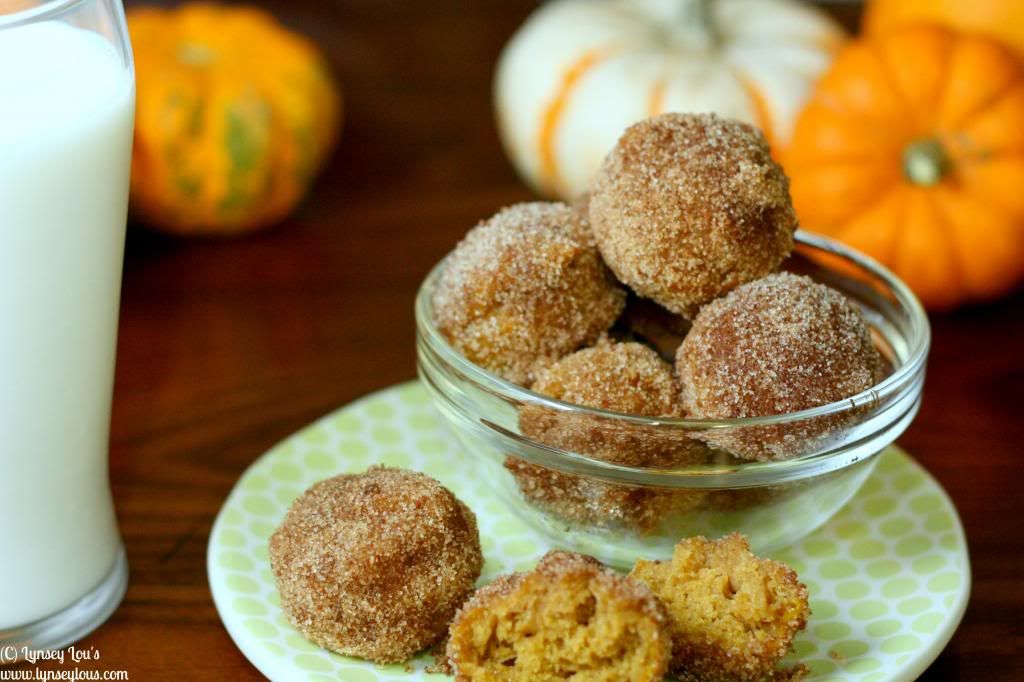 These donuts and donut holes encompassed everything fall. They are amazing straight out of the oven, sprinkled with a mix of cinnamon and sugar, but they are just as tasty room temperature for snack or even the following morning for breakfast! They are the perfect way to start out any day, especially a big day of playing at the pumpkin patch!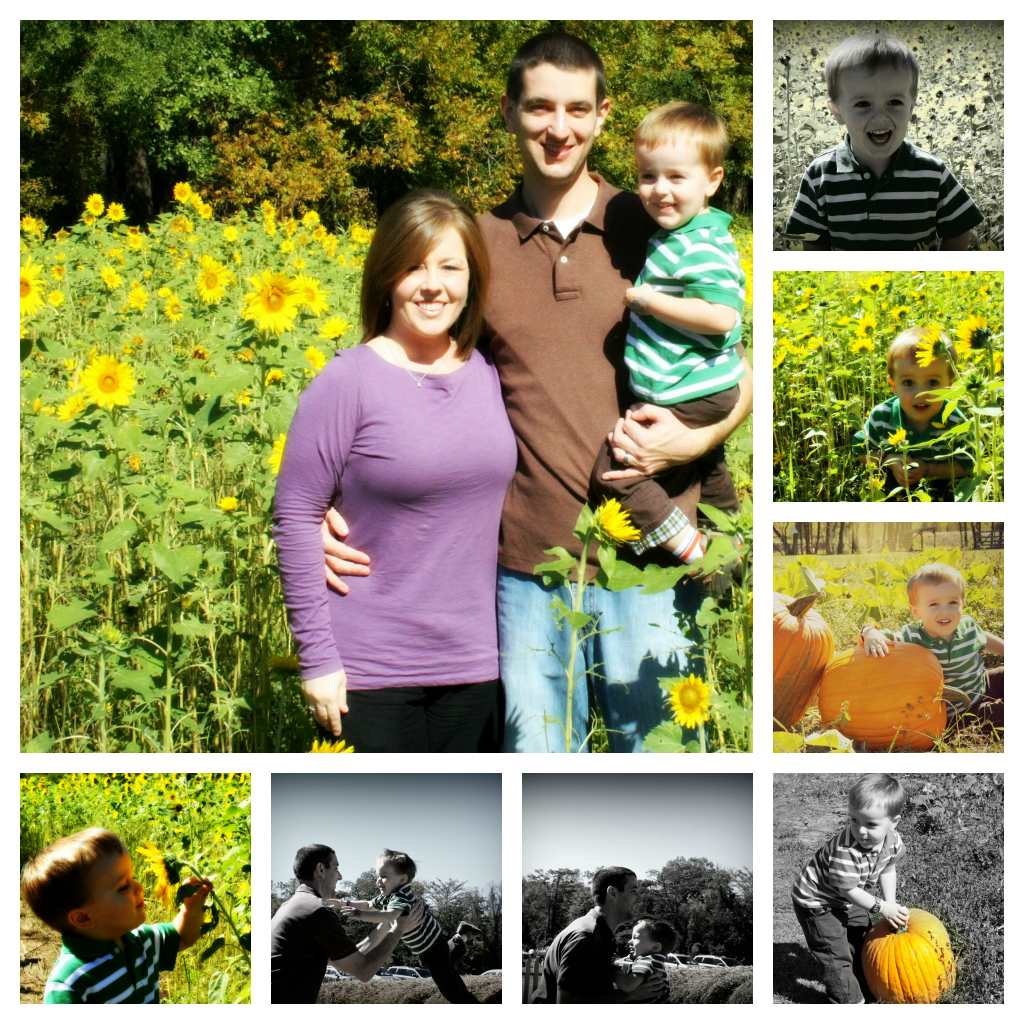 Baked Pumpkin Donut Holes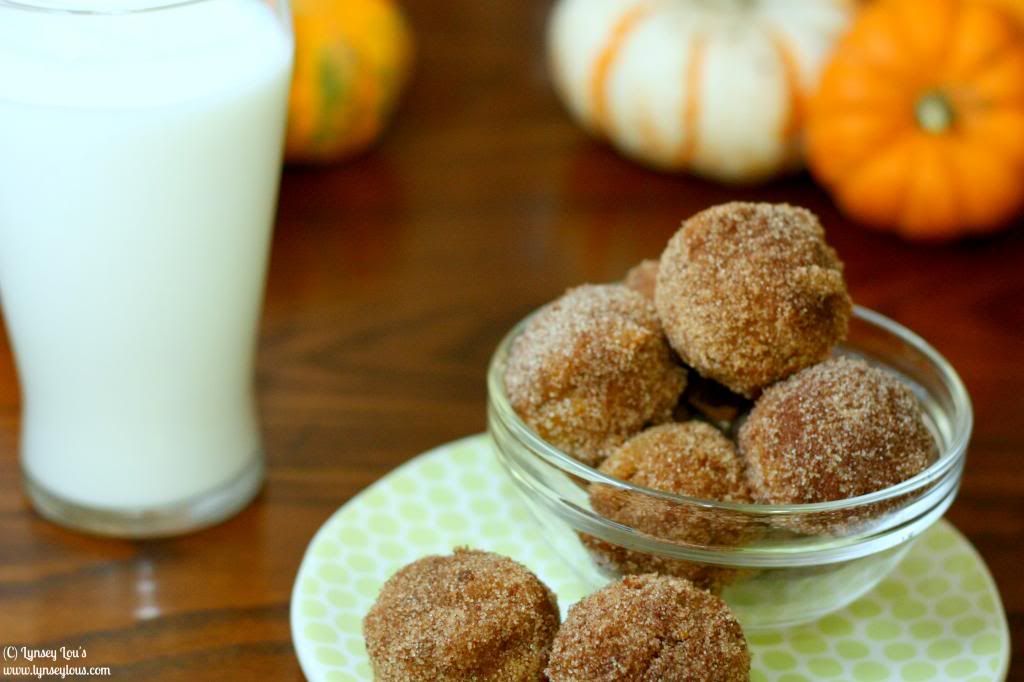 Ingredients:
1 3/4 Cup all-purpose flour
2 Tsp baking powder
1/2 Tsp salt
1 3/4 Tsp pumpkin pie spice
1 1/2 Cups sugar
1 Tsp vanilla
2 Large eggs
1/2 Cup vegetable oil
1 1/2 Cans (approximately 2-2 1/4cups) pumpkin puree
For the coating-
4 Tbsp unsalted butter, melted
2/3 Cup granulated sugar
1 1/2 Tbsp cinnamon
Directions:
Preheat oven to 350. Lightly grease a mini muffin pan and a standard donut pan and set aside.
In a medium bowl combine flour, baking powder, salt and pumpkin pie spice and stir to combine. Set aside. In a large bowl combine pumpkin, vegetable oil, eggs, vanilla, and sugar and beat until smooth. Add the flour mixture and stir until just combined and smooth.
For the donuts-
Fill the donut pan 3/4 full, using a scant 1/4 cup of batter. Place in oven and bake 15-18 minutes, until toothpick inserted comes out clean. Allow to cool in pan for 5 minutes. Remove from pan, toss in cinnamon sugar mixture and place on cooling rack or eat.
For the donut holes-
Fill the mini muffin tins evenly, using about 1 1/4-1 1/2 tablespoons, and bake for 10-12 minutes, until toothpick comes out clean. Allow muffins to cool 2-3 minutes, until able to handle, then dip in butter and coat in cinnamon sugar mixture.
Recipe source: adapted from
Two Peas and Their Pod
and
King Arthur Flour
Need more pumpkin-
Pumpkin doughnuts
from Pinch my Salt
Baked pumpkin pecan donuts
from Shutterbean
Pumpkin spice rolls
from The Girl Who Ate Everything
Pumpkin donuts with buttermilk spiced glaze
from Portugese Girl Cooks
Pumpkin cream cheese muffins
from The Girl Who Ate Everything
2011Week of pumpkin
from Lynsey Lou's