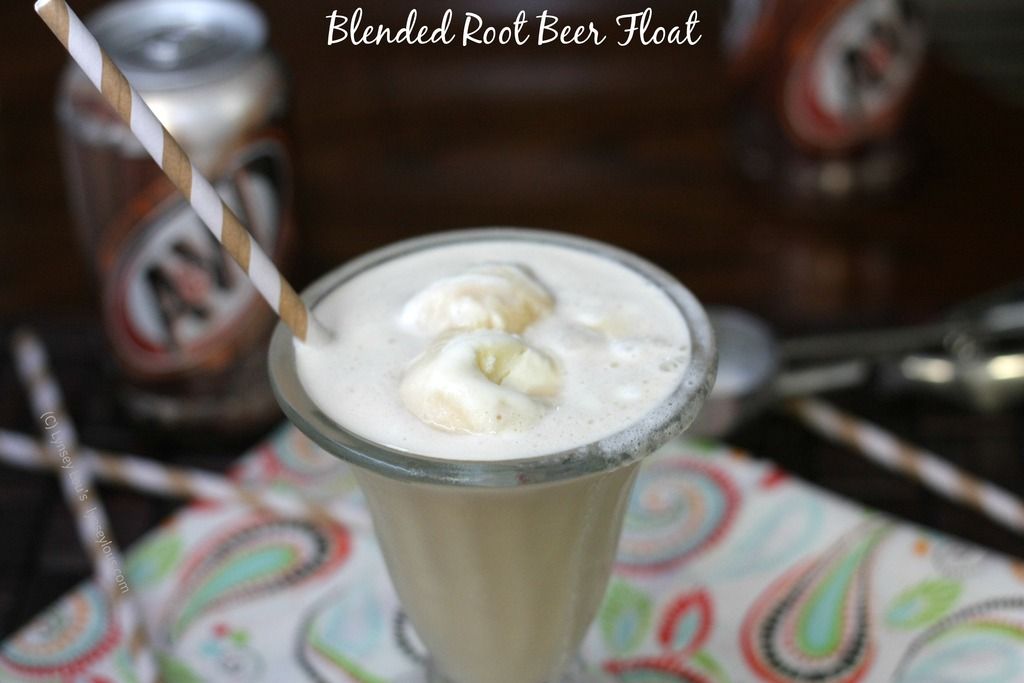 Ice cream.  It's one of those treats I enjoy year round.  It can be 200 degrees or 20, I love the stuff no matter what the temperature.  But, I have to say, when those temps start getting closer and closer to the 90's my craving for the cold, creamy stuff gets a little stronger.
Give me a shake, cone, a scoop in a cup, banana split, sundae, or perhaps even a float.  I'm not picky, as long as it's sweet and cold I'm sold.
While I enjoy all things involving ice cream, lets focus on the float.  A float.  It's simple, requires only 2 ingredients and comes together in mere seconds.  And once that cream starts melting in the fizzy stuff, well it's so incredibly satisfying.
I can't even begin to tell you just how many floats I've enjoyed over my lifetime.  But I can tell you, I've definitely had my fair share.  One icy, creamy concoction that I've never tried is a blended float.