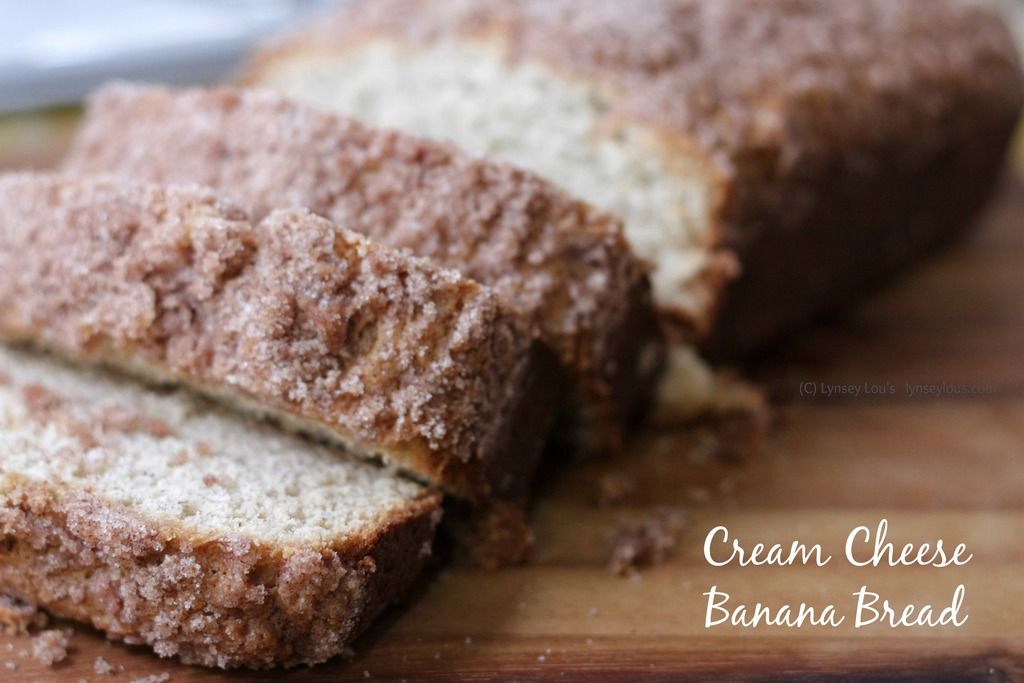 Banana bread.  It's a classic.  It's been around since the beginning of time.  Everyone has at least
that one
go to recipe for their all-time favorite banana bread.  It's safe to say banana bread has stood the test of time and it still remains a favorite.
Think about all the different variations.  There are literally thousands, and new ones are added to the list every. single. day.  Aside from bread, there are muffins, scones, and cakes.  I've never met a banana recipe I didn't like.  Perhaps, one of my favorite combinations is bananas and cream cheese.
Banana bread and cream cheese are no strangers.  It's a love story for the ages.  Think about it, banana cake slathered in cream cheese frosting.  Oh my goodness.  I could honestly eat the frosting itself, but I don't.  Well, normally I don't.  I've been known to take a spoon to the bowl of frosting, but hey, who hasn't.  Don't judge!