Ahh, pumpkin. The season I look forward to the entire year.  Yes, pumpkin is a season in and of itself, I am a firm believer!  I love pumpkin everything, but what I look forward the most are the lattes.  The warm frothy, pumpkin spice drink that dreams are made of.
I can't count how many I had last year, and frankly I don't even want to think about it.  I can say it's probably way more than I'd ever care to admit.  But, enough about that.  During my pumpkin binge last year, I discovered yet an another amazing addition to my pumpkin latte.  White chocolate.
Yes, as if the delicious pumpkin latte couldn't get any better, the addition of white chocolate takes it over the top.  The  pumpkin, warm spices and brown sugar pair so well with the creamy, sweet white chocolate.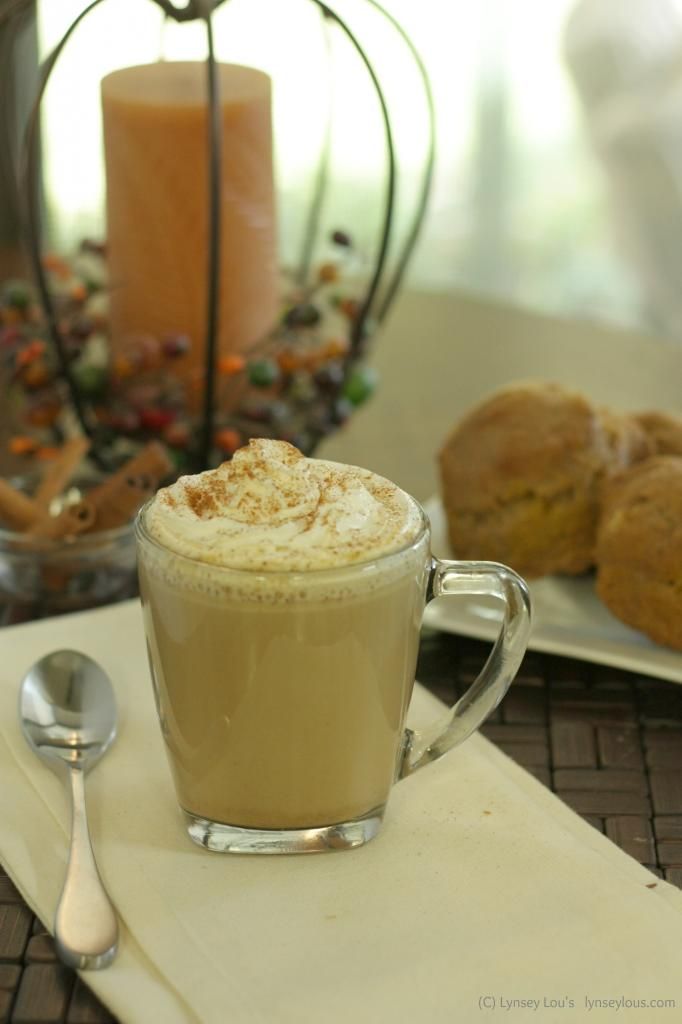 But, before now I always depended on the coffeehouse to provide me with my much desired pumpkin latte.  Since I started staying home with my little guy, I don't get out and about as much and I didn't want to depend on the coffeehouse provide me with my beloved latte.