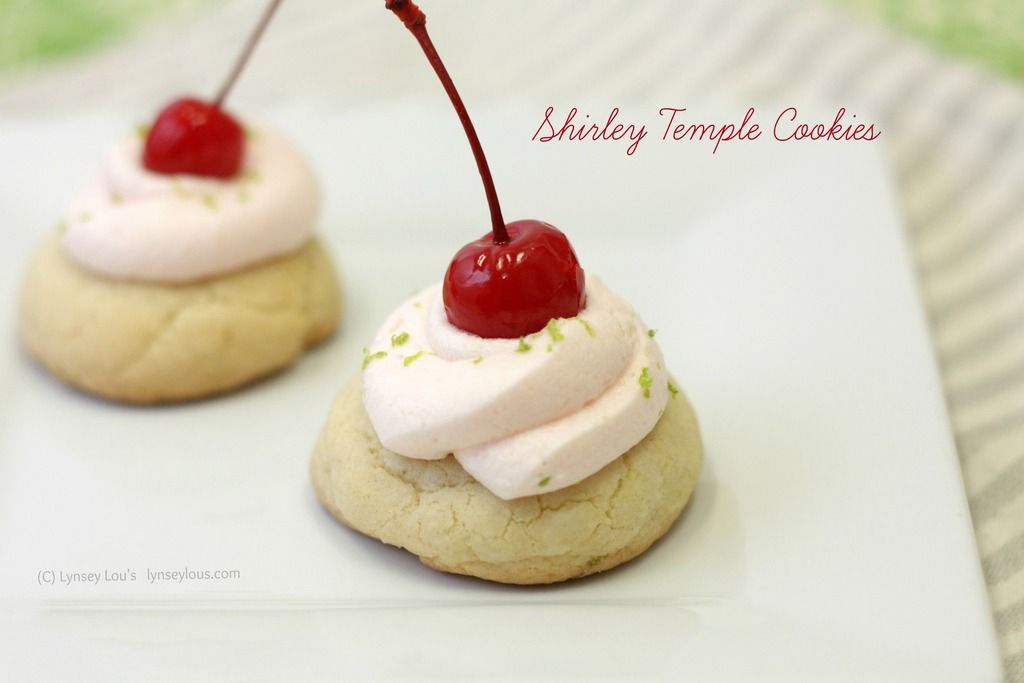 Shirley Temple.  One of the fondest memories of my childhood.  Yes, I'm talking about both the actress and the drink.  I loved watching that cutie, curly-haired little girl with dimples and the smile that would light up the room dance and sing.  I can hear her singing "On the Good Ship Lolly Pop" right now.
As much as I enjoyed, and still enjoy her movies, these cookies are dedicated to the beverage that is named after her.  A beverage that I couldn't wait to suck down every time I was given the chance.  One of the best Shirley Temple's I ever had was at a hole in the wall restaurant that sat right on the Mississippi River.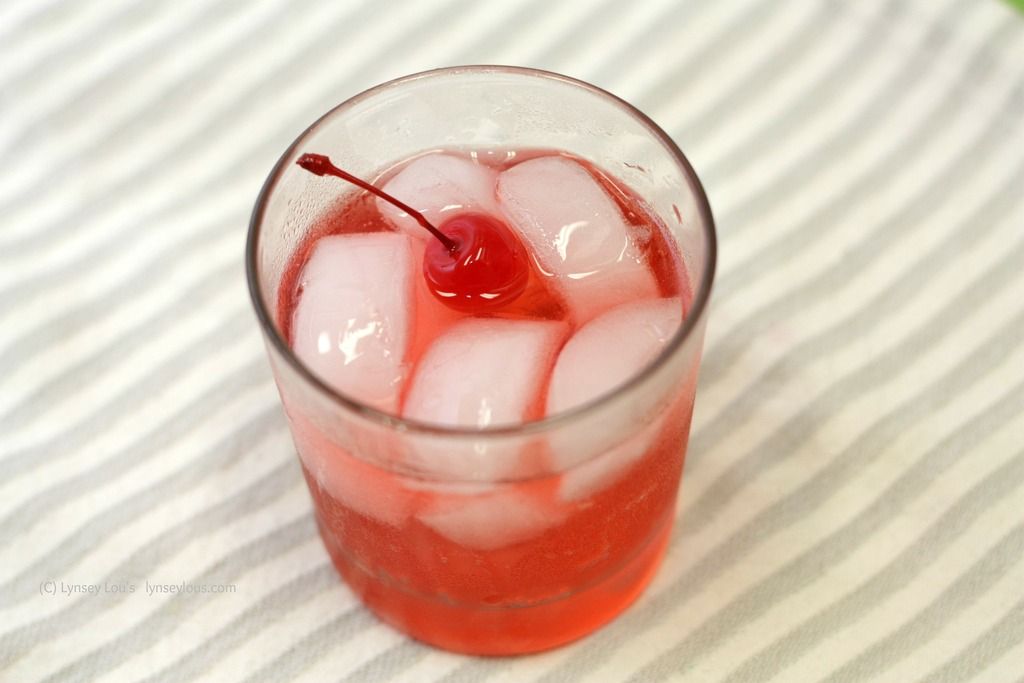 I remember it like yesterday.  It was after competing in a pageant that myself, my mom and my Grandma went to get a bite to eat before hitting the road back home.  I wasn't feeling a sprite or water, I wanted something good and special.  So my mom quickly asked if they could whip up a Shirley Temple, with extra cherries, of course!