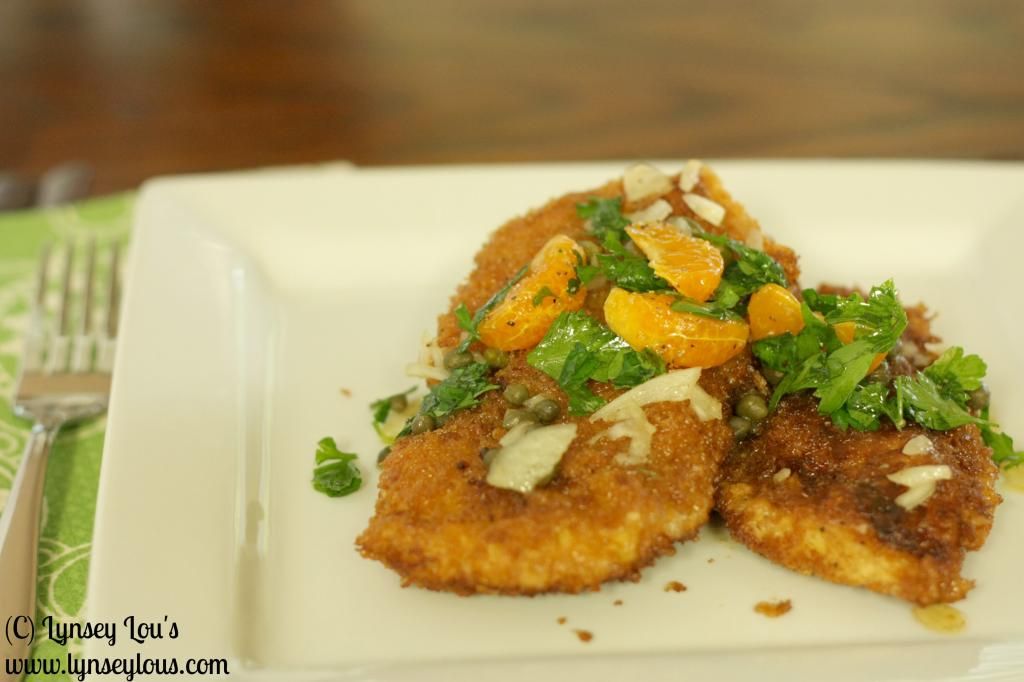 By now you know I'm totally infatuated with The Chew.  The co-hosts, special guests, and of course the food.  Another thing I'm obsessed with is, you guessed it, brown butter.  If butter makes everything better, then brown butter takes it to a whole new level.
If there was ever one dish that takes several of my favorite things and combines them all in one mouthwatering concoction it would be this chicken.  When I watched Clinton Kelly make this, I thought this dish was made personally for me.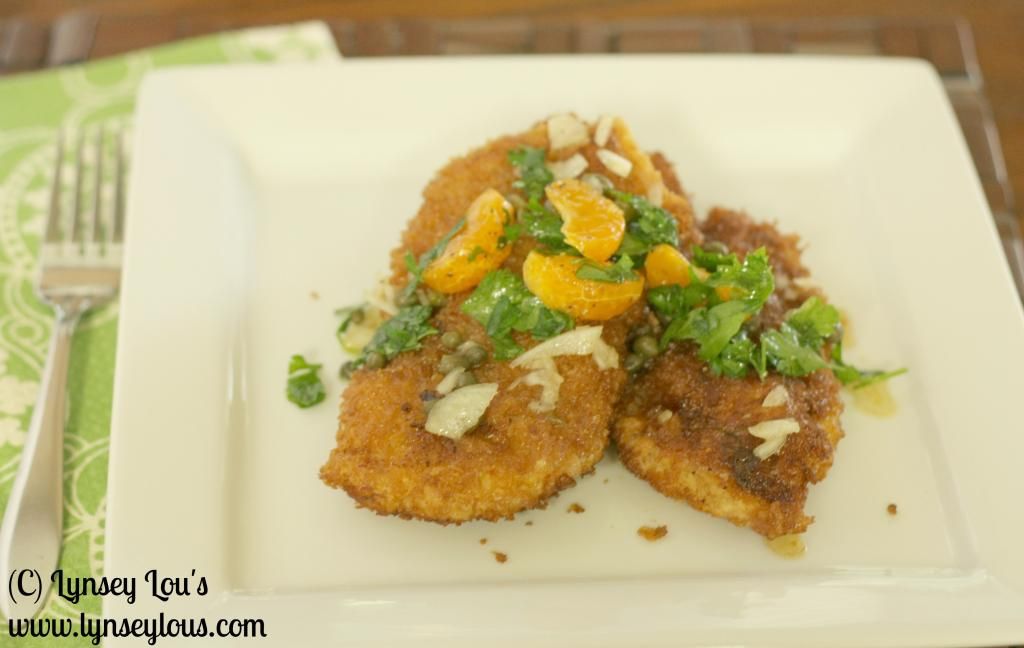 Golden juicy pan fried chicken topped with a nutty brown butter that is combined with tangy, fresh squeezed orange juice, salty capers and sweet onion.  All of that is topped with an orange parsley salad.  The chicken pairs perfectly with the sauce; it's light, full of flavor and the fresh orange slices add another burst of flavor and texture with each bite.